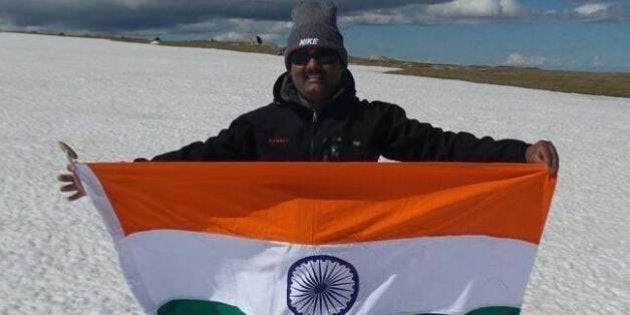 "We were committed that we would not give birth to a child until we climb Mt. Everest," Dinesh told journalists at that time. His wife added, "With pride now, we want to become parents."
However, it seems the celebrations broke out a tad early. Fellow mountaineers have allegedly told Pune Police Commissioner Rashmi Shukla that the couple faked the summit photos, pointing out several discrepancies.
The Hindu quoted Surendra Shelke, a mountaineer with two decades of experience, as saying that the time factor does not add up in the Rathods' claim of having reached the peak on 23 May.
Shelke said "no one seemed to have seen the Rathods beyond the base camp" and that the couple had not even "reached the first acclimatisation rotation before the main push to the summit -- the Khumbu icefall -- by May 10" thereby making it implausible that they would have reached the peak on 23 May.
Shelke has also alleged in his email to Shukla that the couple used Photoshop to create their summit photos.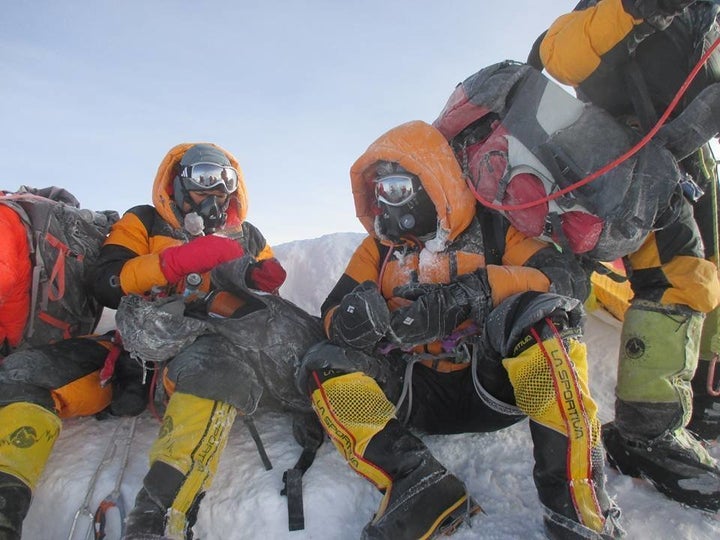 On June 5, Dinesh uploaded several images on Facebook of him making the journey to the top.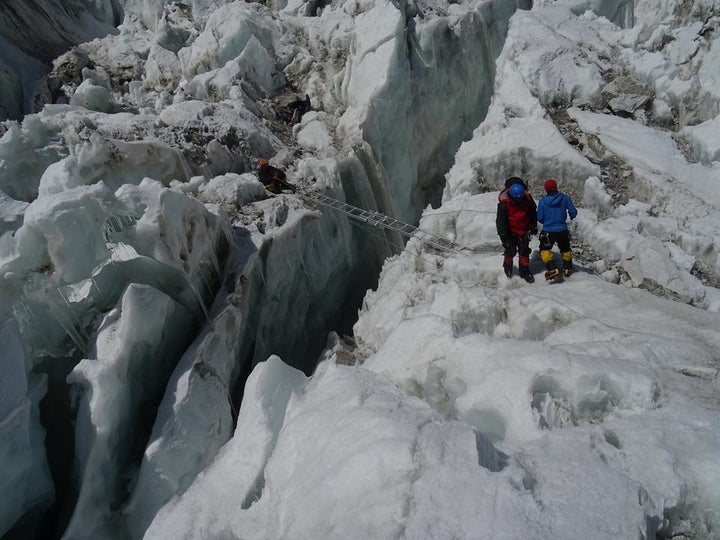 However, another climber, Anjali Kulkarni, pointed out to NDTV that in Dinesh's individual summit photo, he is seen wearing a red and black down jacket. However the colour is a yellow-orange in their ascent photos.
"These are the biggest giveaways. The pictures are clearly morphed. The couple's Himalayan suit colours and even their boots seem to have been changed at the summit.... Both seem to have changed their climbing boots too in separate pictures. Being able to change one's clothes mid-climb and not get frostbitten would be a miracle," Kulkarni told the website.
The complainants -- Kulkarni, Sharad Kulkarni, Surendra Shelke, Anand Bansode, Shrikant Chavan, Rupali Chavan, Manisha Waghmare and Amit Singh -- also claimed that the time stamp on Dinesh's photo does not match the direction of light. The summit photo was apparently at clicked 6:25 am on 23 May, "but the direction of the shadows indicates that the time the photo was taken was between 11 am and noon," they said in their complaint.
There's more trouble for the couple. Eight climbers have complained that contrary to their claims, the Rathods have not scaled 10 of the highest peaks in Australia in November 2014. They competed only five, they have said.