Even as 2019 runs out, talk has already turned to what gadget lovers and tech followers can expect in 2020. If indications are anything, 2020 promises to be a very busy year indeed in tech terms.
On the anvil of the New Year are platforms, consoles, phones and a whole lot more. Of course, it would not be possible for us to cover them all here, but here are some gadgets that we think are going to be worth looking out for in the coming year:
1. Moto Razr, Surface Duo, foldable phones, and dual displays
Perhaps the most awaited device of the year (never mind its four figure price tag) is the new Moto Razr. Critics might hem and haw about its hardware (a mid segment processor, a single camera in an era of quad and penta cams), but the real attraction of the device is going to be its design. Incredibly compact with a 2.7-inch display when folded up, it opens up into a 6.2-inch display, which surprisingly shows no signs of creases or folds (unlike the Samsung Galaxy Fold, and other 2019 devices).
And unlike other foldables, this one actually looks very good indeed. No, we do not think it is going to set performance benchmarks, but it is very likely to be the most flauntable phone of 2020.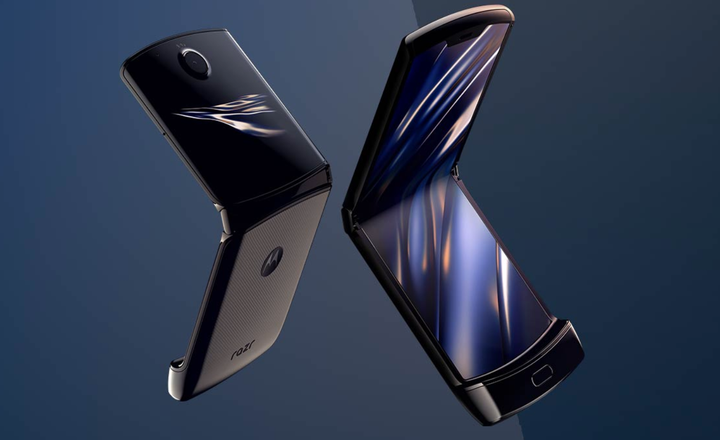 But Moto isn't the only company with a sleek and stylish folding device in the works. Microsoft has also unveiled some upcoming folding products. The Android-based Surface Duo has to 5.6-inch displays that fold out to become an 8.3-inch tablet—based on the teaser, they can be used separately or as one single display. It's not seamless—there's a clear gap—but it still looks pretty good in the demos.
Microsoft also has the Surface Neo, which is a bigger version of the Duo, running on a version of Windows 10 called Windows 10X. It has two 9-inch displays that could each be used like a tablet, or unfolded into a small laptop, with a keyboard that can be placed on top of one screen.
These are all innovative ideas that are going to cost a bomb, but with release dates spanning from the start of the year (Moto Razr) to the end (Surface Duo, Neo), it is likely we'll see plenty of new form factors in 2020 .
2. Sony Playstation 5 and Microsoft XboX Series X
Gamers will have a lot to console themselves with in 2020—pun totally intended. Seven years after the PlayStation 4 and Xbox One launches, we'll see a new chapter in the Microsoft-Sony console war.
Not much is officially known of the PS5 yet, but there is talk of a blisteringly fast processor, a 4K Blu-ray drive, and support for 8K video.Sony is also expected to launch two versions—a more expensive Pro version and a normal one. And at the time of writing, PS4 games are expected to work on the new consoles too (we so hope it stays that way).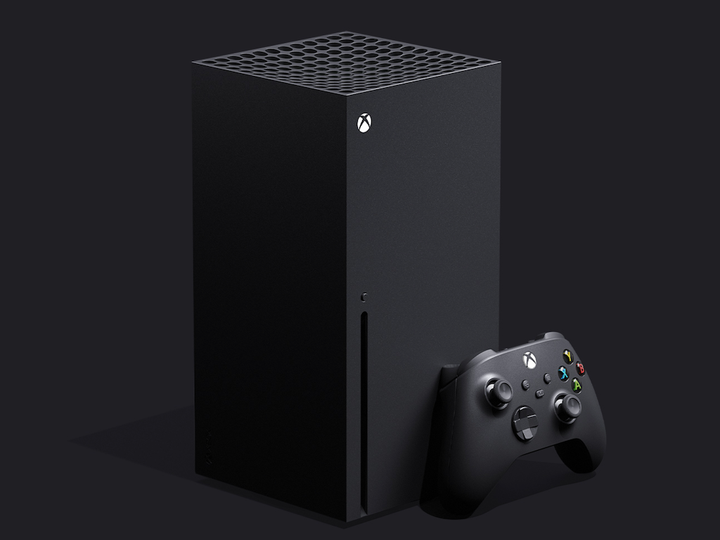 Slightly more is known about the Xbox Series X (yes, that is what it will be called), whose design has also been revealed. It looks like an appliance, like a fridge or air purifier, but once again, there is the promise of path breaking graphics (support for 8K video) and great sound, a processor that is four times as powerful as the one on the current Xbox.
Once again, it is supposed to be backward compatible, so your older games are likely to play just fine on it. Warning: neither of these is expected to be super affordable, and both are expected to arrive by the end of the year, so now would be a good time to start saving.
3. Amazon Echo Loop
Amazon has been going all out in placing Alexa, its AI assistant, on as wide a variety of devices as possible. And one which will arrive in 2020 is a ring, called the Echo Loop. The Loop literally places Alexa in your hands, or rather on your finger. You can use the ring to make calls and get answers to queries—it pairs with your phone over Bluetooth. It has no display though, so you will have to see answers on your iPhone itself.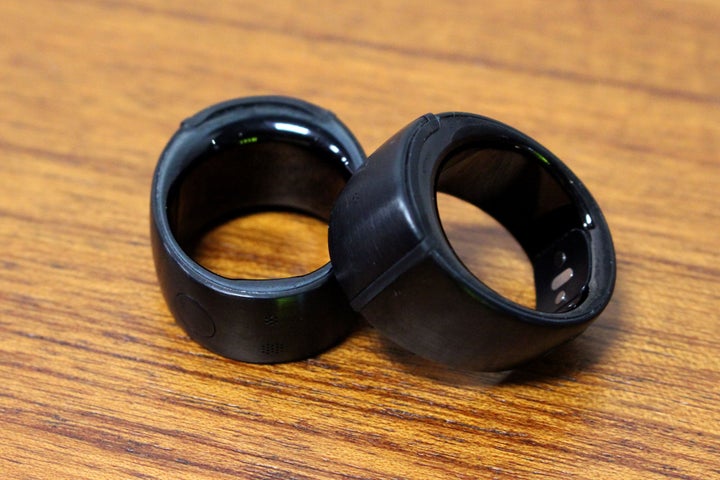 Battery life is expected to last about a day of use. Yes, making calls on it will seem odd and no one seems to know at this stage which gap it exactly fills, but then this is about the most wearable wearable we have seen for a while. We will not be surprised to see people slip it on and say "I do" for the sheer novelty!
4. 100 megapixel smartphones
It's safe to say 2019 was the year in which phone brands let the megapixel genie out of the camera bottle. The year started with most phones having about 13-megapixel cameras, and ended with budget segment devices that had 64-megapixels. This megapixel race is unlikely to stop in 2020. Even as this is being written, there is talk of a phone with a 108-megapixel sensor and chipmaker Qualcomm is already predicting that the future will have phones with 200 megapixel sensors.
Get ready for phone cameras to enter three figure territory in 2020, although we wager that the likes of the iPhone and Google Pixel will still stick to much lower figures, and still deliver some of the best photographs among their generation of phones. Which of course, means that there will also be more "megapixels do not mean image quality" debates in 2020.
5. 5G devices
This last one isn't a single gadget, but an entire new category—2020 is going to be the year when 5G gets out of its test areas and into the relative mainstream. Of course, it is not going to be widely pervasive right away, but it will change lives wherever it goes, thanks to its speed—it is 10 times faster than 4G/LTE.
But the network is only part of the equation. Consumers are going to need devices compatible with 5G networks to make the most of them (most of the current lot do not support 5G). Which is why we think it will rain 5G devices—smartphones, notebooks, smart speakers, smartwatches, the works—in 2020.
Based on what we're seeing so far, these devices are likely going to be more expensive, but as network providers start rolling out the new technology, you're not going to want to be stuck with an older device which gets left behind. Hopefully, over the course of the year, there will be a clear indication of how the 5G rollout is going, which will also help stabilise and lower the prices of 5G devices.