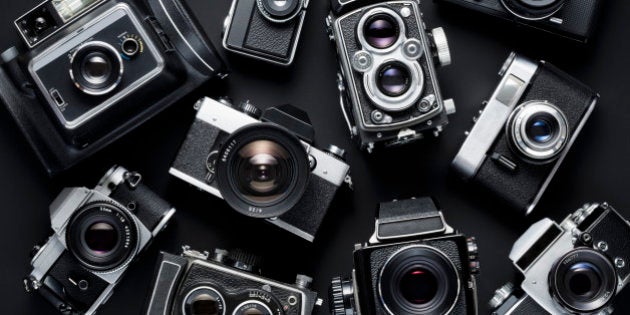 Flickr has published a list of the most popular cameras of 2014, based on EXIF data embedded on images uploaded to the photo sharing website.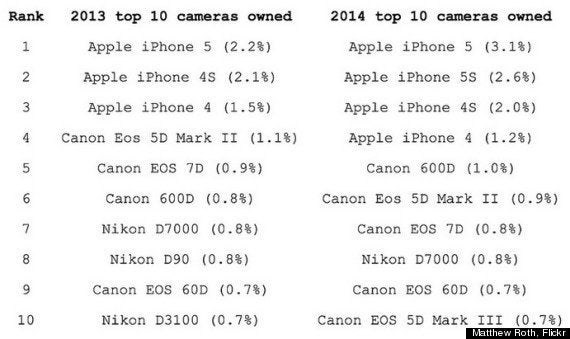 The stats from 2014 prove that smartphones are taking over as the default option for shutterbugs - Apple's iPhone takes the top 4 spots, followed by the Canon 600D and the Nikon 5D Mark II. 9.6 percent of Flickr's userbase are iPhone users, and the iPhone 5, with its 8 megapixel camera is the most popular.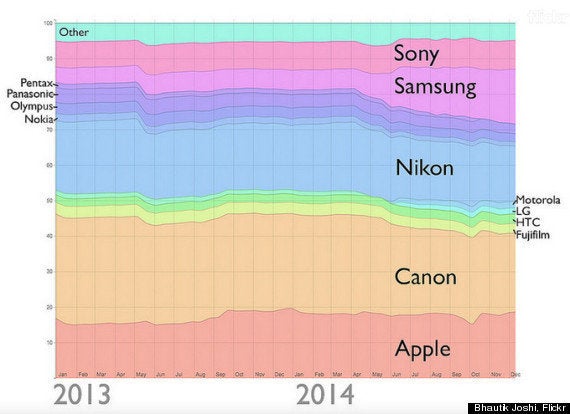 While Canon is the top overall brand owned on Flickr, Apple is the second most popular brand, displacing Nikon with a year-on-year growth of 1.9 percent. The top overall camera brands owned on Flickr are Canon (13.4 percent), Apple (9.6 percent), Nikon(9.3 percent), Samsung(5.6 percent) and Sony(4.2 percent).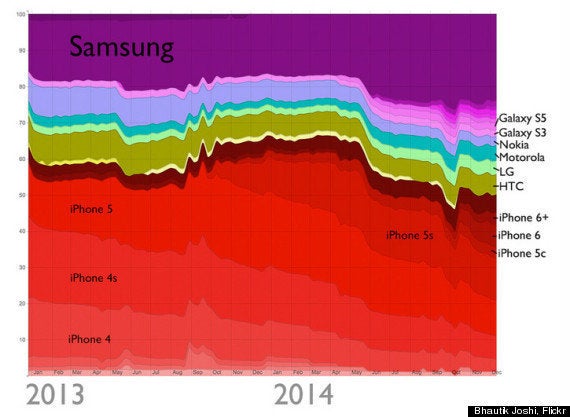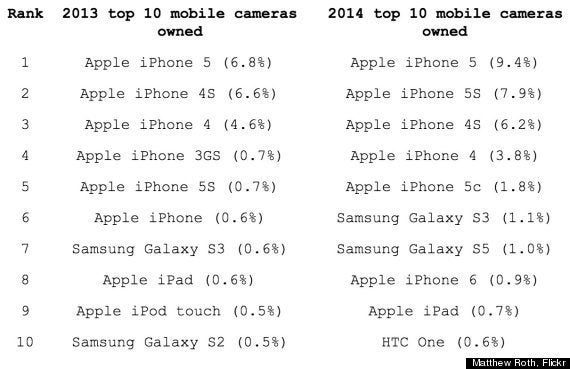 Apple products dominate the mobile camera leaderboard, with 7 out of 10 cameras in the top 10. The Galaxy S3, S5, and the HTC One are on 6th, 7th and 10th positions respectively.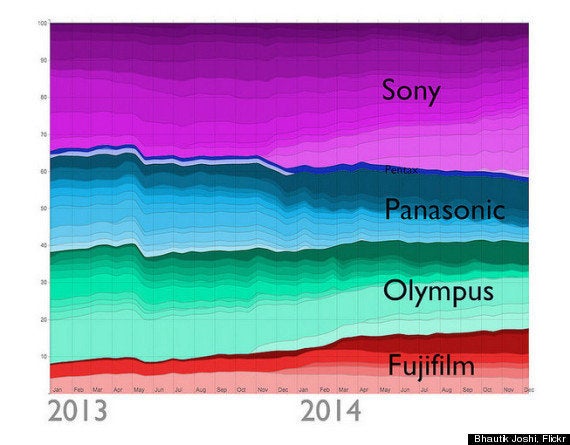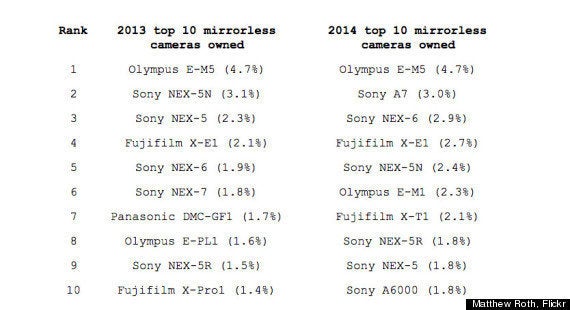 For the second year, the top mirrorless camera is the Olympus E-M45, followed by the Sony A7, Sony NEX-6, Fujifilm X-E1, and the Sony NEX-5N. The Sony A7, introduced in late 2013 is the fastest growing mirrorless camera on the leaderboard. Sony dominates the mirrorless camera leaderboard with 5 products in the top 10.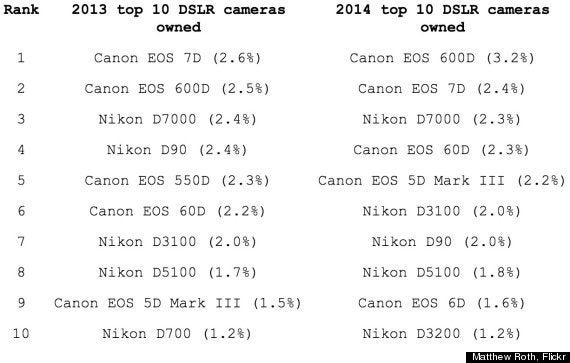 The top DSLR is the Canon EOS 600D, which was introduced in February 2011, followed by the Canon 7D, which was introduced in late 2009. The Nikon D7000, introduced in late 2010 is in third place, followed by the Canon 60D, Canon 5D Mark III, and Nikon D3100. Five of the top 10 DSLRs are from Canon, the other five are Nikons. The Canon EOS 5D Mark III and the EOS 600D registered the biggest growth on the leaderboard, with a .7 percent growth year-on-year.