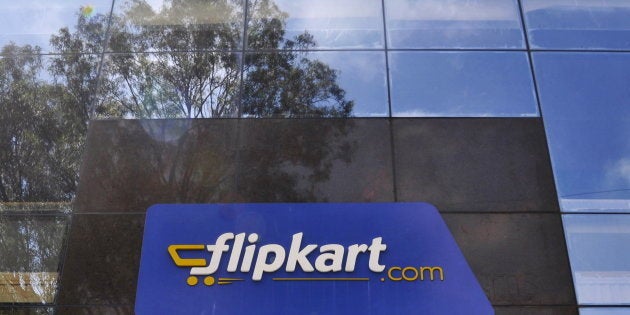 India's largest e-retailer Flipkart has raised $1 billion with plans to raise an additional $1 billion in the coming months, Bloomberg reported.
The fundraising round, which closed last week, includes Microsoft Corp., EBay Inc. and Tencent Holdings Ltd, according to the report. At $10 billion, its most recent valuation is significantly less than the $15.5 billion it commanded in mid-2015 at the time of its last fundraising. Tiger Global, Qatar Investment Authority and existing investors participated in the last round.
The fundraising comes in the wake of significant management changes at Flipkart, In January, the company named former Tiger Global executive Kalyan Krishnamurthy as its new CEO, replacing co-founder Binny Bansal, who became group CEO. Krishnamurthy had joined Flipkart last year to head its commerce division.
A day after Krishnamurthy's appointment, three senior executives including Saikiran Krishnamurthy, former head of supply chain, Surojit Chatterjee, former head of product, and chief marketing officer Samardeep Subandh quit the company, according to media reports.
Flipkart had been in the market to raise $1 billion for some time but had run into a tough fundraising environment and increasing competition from rivals such as Amazon, which has committed $5 billion to its Indian operations.
Late last year, a Morgan Stanley mutual fund, revised down the Flipkart's valuation by a whopping 38 per cent to $5.54 billion, in what was its fourth markdown by the fund in nine months.
Popular in the Community