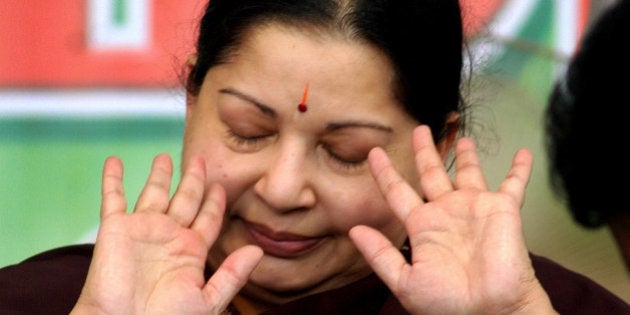 A 45-year-old folk singer in Chennai has been arrested on charges of sedition for allegedly mocking Tamil Nadu Chief Minister J Jayalalithaa in a song and criticizing the government for alcoholism in the state, according to reports.
Folk artist and activist S Sivadas alias Kovan was arrested after he had released a song on alcoholism which became a viral YouTube hit.
Police alleged that the artist was associated with the Makkal Kalai Ilakkiya Kazhagam, an outfit they believed indulged in revolutionary activities in the state, according to the Times of India.
Kovan has been arrested under 124A (sedition), 153 (attempt to create enmity between social groups) and 502/1 (sale any printed or engraved substance containing defamatory matter).
The Indian Express described the outfit Makkal Kalai Ilakkiya Kazhagam or People's Art and Literary Association, as a 30-year old movement working for the upliftment of weaker sections of the society.
While the country's cultural icons have risen in protest against curbs on free speech, this could be seen as another instance of police high-handedness, using an outdated colonial law to subdue opinion.
Writers and filmmakers have returned their awards in the last one month to protest censorship.
Kovan's lawyer Gym Milton told the Indian Express he was denied permission to meet the singer. "I have no clue about his whereabouts. We have filed a habeas corpus petition in the Madras high court and we hope that it would come up for hearing today," he said.



Popular in the Community