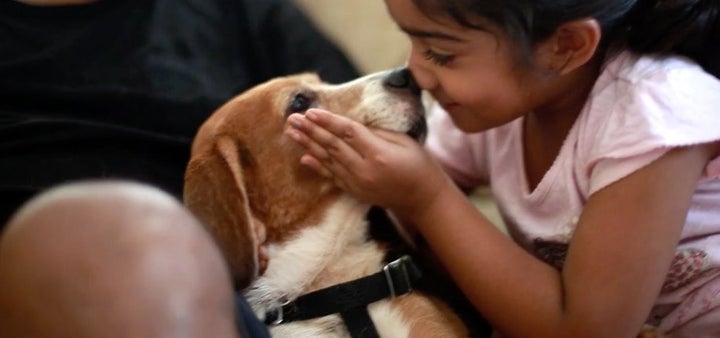 "These dogs weren't even puppies; they were roughly between 7-10 years of age (beagles on an average live up to 14 years)," Chinthana Gopinath, a volunteer at the NGO, told HuffPost India. "At least 10% of the families who stepped up were first-time adopters, which was surprising and heartening. Mostly, experienced dog-loving families welcome older dogs into their homes, whereas first-timers almost always want a puppy," she said.
Born and bred in the laboratory, the "freagles" weren't exactly like regular dogs. "They were quiet, and easily scared, and didn't even know the joys of walks or chasing after a ball," said Gopinath. So, when CUPA followed up after just a couple of months with the new families, they were delighted to witness an incredible transformation: every beagle had gone from being just another numbered animal to an individual personality with quirky characteristics (watch the video shot by Blackpepper Studio above).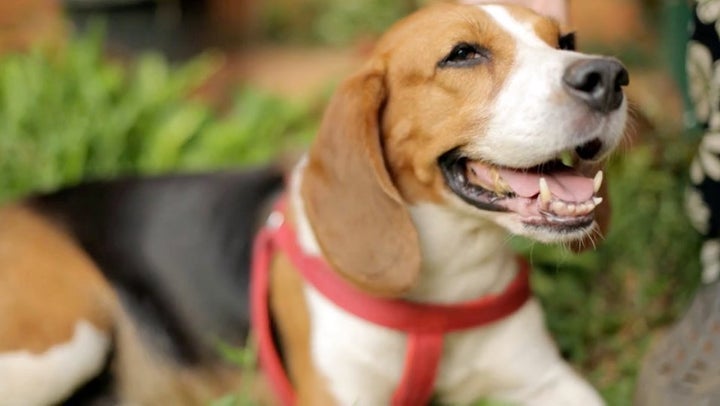 Gopinath cited an example: "Jefe was adopted by a young couple adopting a dog for the first time, and initially was very afraid of going out for walks. He would only go into the basement," she said. The couple's patience with Jefe eventually paid off: "Today, they drive every day to Cubbon Park just so Jefe can have his walk. He now has to be carried back home because he loves the outdoors so much," said Gopinath.
She admitted that the NGO had initially been a little sceptical about the success of the project, because "families expect beagles to be fun, energetic creatures, and then when their expectations are not met, they are disappointed." However, by instating a carefully-planned adoption process and explaining outright about the amount of care and attention these dogs needed, the adoption run was a resounding success.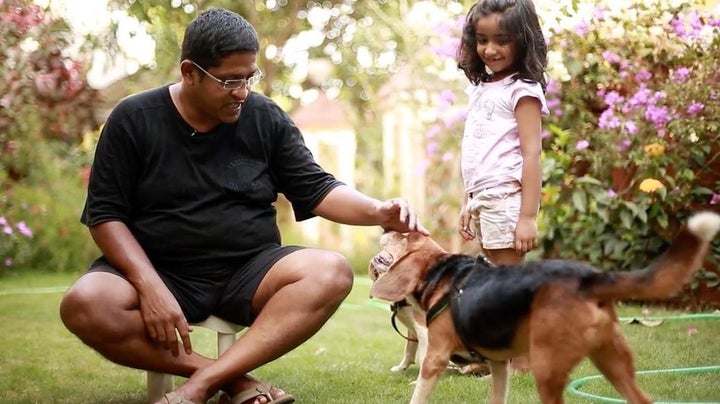 Following up with the owners of the first batch of released beagles has also given CUPA the confidence that the other 156 dogs will also find good homes. While they're not sure of how many dogs are still living in the laboratory, they're hopeful that they'll also be released soon.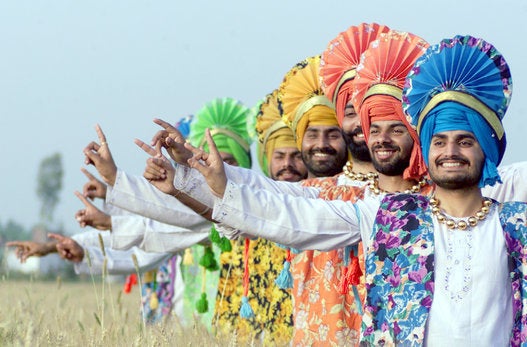 21 Stunning Photos Of Indian Dancers On World Dance Day