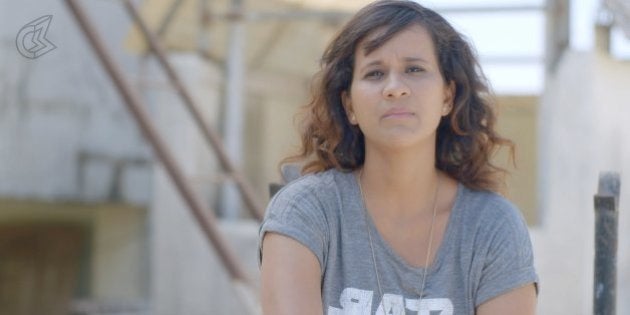 Jumping through glass, driving cars at break-neck speeds, being set on fire – the job of a stuntman requires guts and a lot of training. Only a smattering of women have taken up this dangerous profession in India. And, even after training, most of them opt out of several stunts, especially those that involve handling a vehicle.
31-year-old Geeta Tandon claims to be the only stuntwoman to have successfully attempted car chases (driving cars through objects like barricades or racing along narrow lanes), and that too with minimal training. But then again, things like that probably come more easily to a person who has spent a greater part of their lives fighting tooth and nail just to stay alive.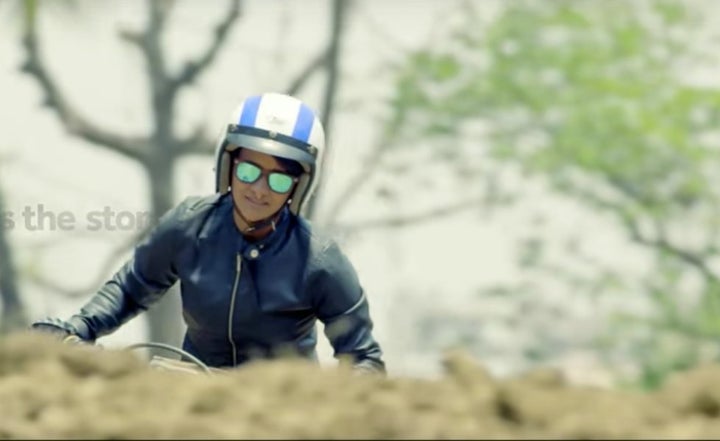 A recent video by the Youtube channel, Blush, For Culture Machine gave Tandon the opportunity to share her story with the world. A successful Bollywood stuntswoman since 2009, Tandon has survived child marriage, motherhood before the age of 21, and brutal domestic violence that included rape.
Speaking to HuffPost India, Tandon recalled that she realised that life was anything but fair when she lost her mother. She was just 9 years old at the time. Tandon and her three siblings were shunted from relative to relative as her father struggled to make a living by singing at jagrans in Mumbai.
At 15, Tandon's tomboyish habits and her love for gilli danda and bat-ball started raising concerns among her relatives. they figured that an early marriage would correct her 'wild' ways. Within two days, Tandon was married off to a 24-year-old man from Jaipur.
Having seen her elder sister settle down happily in an arranged marriage, Tandon felt reassured about her family's choice and decision. "I could never argue with my father, and I was slightly relieved as well," she says. "Marriage for me meant the stability of a home with a loving family and food on the table – a lot for someone who never knew where she was going to end up next."
Little did she know then that she had just entered a nightmare that would go on for the next five years. For Tandon's husband and his family, marriage meant very different things. "I was a servant, a sex machine and a punching bag present to fulfill his needs," she says. "I got pregnant at 16, and was briefly happy thinking it would stop the beatings. But it only got worse."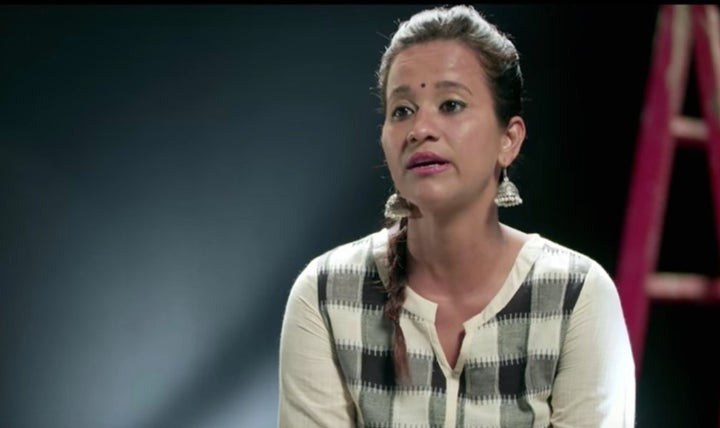 After her second child was born, Tandon became even more miserable. "My children would cry for milk while my husband was beating me up. Afterwards, I couldn't even feed them," she remembers.
She tried to flee from the house three times and even complained to the police. But they chose to turn into marriage counselors. "The cops told me that marital fights should be kept within the walls of the house. I stopped trying to register complaints as I had no support," she says.
Her sister's home offered her some respite though only temporarily. "My husband followed me there, and tried to beat my sister as well," she says. "Her mother-in-law finally forced her husband to turn me out so they wouldn't have to share the drama."
At the age of 20, Tandon finally managed to break free of her husband's clutches and ran away. Having never worked before, she had no idea how she was going to survive on the streets. "I have studied only till 10th standard," she says. "Working was an alien concept, but I never lost hope."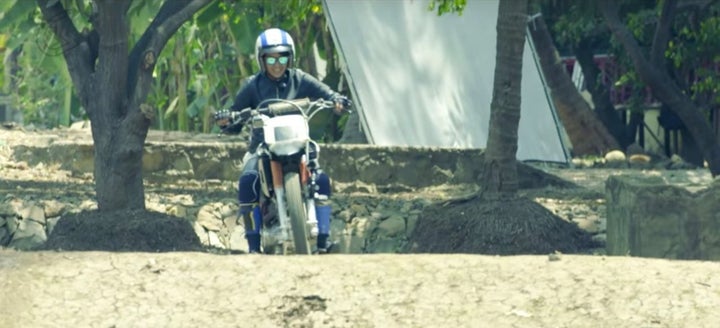 Geeta Tandon loves bikes and cars.
Tandon survived on odd jobs, and escaped sex work by a whisker. In spite of never having danced before, she eventually landed a job as a bhangra dancer and was thrilled. "We were often given dinner at the weddings or parties we'd perform at," she says. "If I saw food getting wasted (which it often is at these events), I'd ask if I could take some for my children who would be delighted."
In 2008, Tandon met a woman through her bhangra company who asked her if she would like to perform stunts. "I've never said no to anything except sex work. There was a time I would make 250 rotis every morning and night for Rs 1,200 a month," she says.
Her first stunt assignment in Ladakh involved her being set on fire. 'I ended up with burns on my face," she recalls.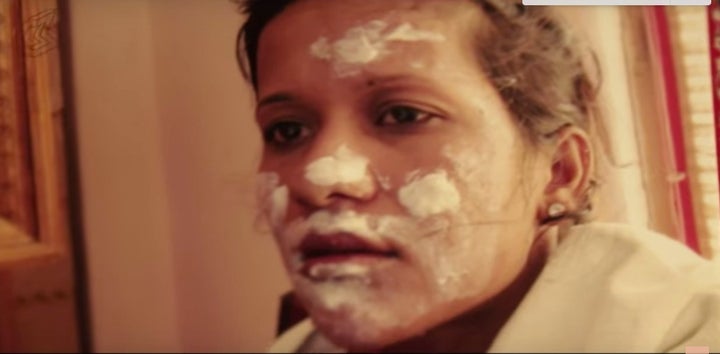 "I ended up with burns on my face."
As her burns healed, so did Tandon's spirit. She started enjoying her work because it reminded her of her old tomboyish self. She learnt to drive during a 20-day training programme for a reality show, and that eventually helped her stand apart from her peers.
"There are no women who do car chases in India. Almost always the men do it. I can ride any car or bike – I have driven a Harley, a Bullet and a dirt bike. Most women don't like to perform stunts that involve long hours in the sun or getting dirty in the mud," she says. "But I did it all. Recently, I did a car chase scene for Aishwarya Rai's 'Jazbaa'. It's dangerous because you're driving very fast in a compact space in proximity to many people and expensive equipment, and you cannot afford any mistakes. When I was done, the entire crew was up on their feet cheering and clapping for me!"
Tandon also registered herself with a movie stunt association who trained her for free and would compensate for travel and any injuries caused during the shoots. It turned out to be a wise strategy as she suffered many serious injuries including a tailbone and a spinal fracture which no one believed she would recover from. "I was working for a small budget film starring Zeenat Aman. My role involved falling off a building after being shot. Unfortunately, I hit the railing hard and fractured my back," she remembers. "When I was in the hospital, my landlord tried to evict me. He said I could not work anymore so he could not afford to indulge me and my children. I didn't want any favours so I simply moved my kids into the hospital till I was fine."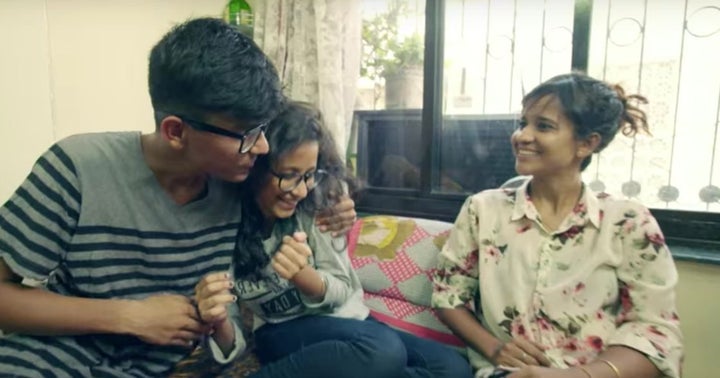 Tandon with her two children.
Today, Tandon earns Rs 7-8 lakh on an average every year and that doesn't include the commissions she gets for special projects. She also owns a house in Malad, and claims that every actor – she has worked as a stunt double for many, including Parineeti Chopra, Kareena Kapoor, Alia Bhatt, and Deepika Padukone – remembers her with respect and affection.
Tandon's children (her daughter is 16 and her son 14) both go to school and are very close to their mother. "My children want to stand on their own feet before they get married. They say it is a life lesson I have given them," she says proudly. Tandon also plans to open a school that offers fighting and self-defense lessons to women. "Every woman should be able to stand up for herself instead of taking a beating," she says, her voice resolute.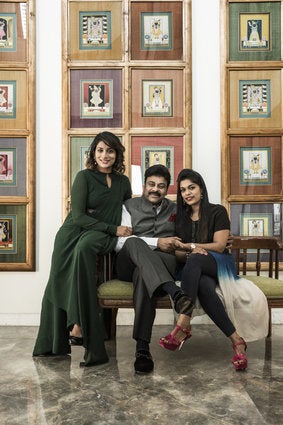 Adorable Photos Of Indian Celeb Father-Daughter Duos
Popular in the Community