PUNE -- The 139-days long strike that was called off today was the seventh major and the longest such protest in the history of the Film and Television Institute of India, which is replete with stirs and agitations for various causes affecting the students.
In the sixty years' history of FTII, over 30 different protests took place in various forms in addition to the six major strikes, which were mostly concerned with the syllabus, infrastructure and appointments.
The second longest strike on the campus happened in 1990, which had touched the 100-day mark, FTII sources said.
But this one, the "mother of all FTII strikes", which took place in full media glare in post 24x7 news channel era, hogged the limelight like no other earlier strikes did. This was a very sustained and systematic campaign the agitating students carried out since June 12 when they started boycotting classes demanding removal of TV actor Gajendra Chauhan for "lack of credentials and vision" to head the FTII which has an illustrious list of chairpersons in the past.
The political affiliation of Chauhan with the ruling BJP invited the charge of imposing right-wing ideology on the conduct of the institution, even as the students, often said to be representing a Leftist tilt, also questioned appointments of four other FTII Society members-- Anagha Ghaisas, Narendra Pathak, Shailesh Gupta and Rahul Solapurkar, who too, are known for their association with the BJP.
The 2015 strike also witnessed a series of negotiations between the protesting students and Information & Broadcasting Ministry with both the ministers-- Arun Jaitely and Rajyavardhan Rathore-- meeting the students after a secretary-level talks in Mumbai.
The protest also marked gherao of the FTII director and arrest of five students in midnight crackdown by police on the campus.
Congress vice-president Rahul Gandhi also visited the FTII campus here and met the agitating students.
A demonstration was also staged in New Delhi by the students, during which they were allegedly roughed up by police.
Meanwhile, three past students of the FTII -- Pratik Vats, Vikrant Pawar and Rakesh Shukla-- today announced that they were returning National Awards bagged by them for their short films and documentaries to express solidarity with the students, who, even while calling off the strike, had asserted that they would remain firm on their demands and carry on a peaceful protest.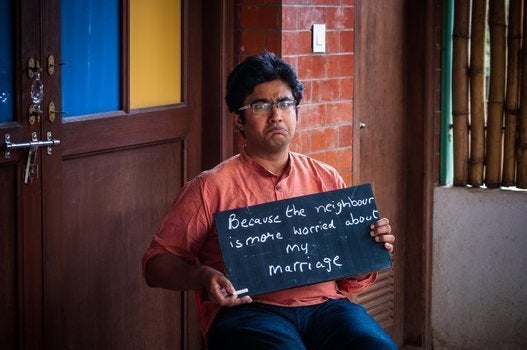 Happily SIngle campaign
Popular in the Community