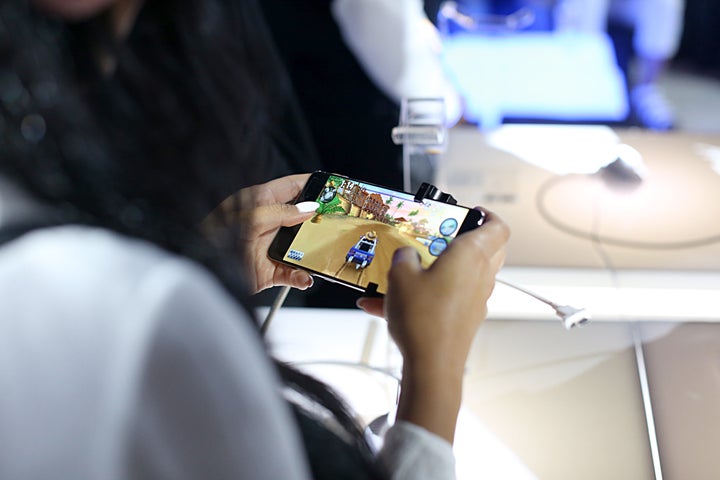 Gaming and phones have always been comrades in arms. Right from the early days of Snake and basic versions of Minesweeper, if you had a phone, there was a fair chance that it had some sort of game on it.
In the mid 2000s there was even an effort by some brands to make phones dedicated for gaming (remember the Nokia N-Gage?), but that seed not germinate for a variety of reasons, ranging from game availability to prices to format issues.
Cut to the present day, and thanks to the popularity of games like PUBG, Fortnite and the Asphalt series, gaming phones have returned to the marketplace, with a number of brands coming out with devices that they claim are designed to deliver a very good gaming experience.
So if you are looking to get a gaming edge on your phone, here are six phones that you can try out at different price points:
Asus ROG
Although people are already talking of the second ROG phone, if you are in the market for a gaming phone right now, the original ROG phone remains the frontrunner. ROG, incidentally, stands for Republic of Gamers, a range of gaming devices from Asus.
The term has now been extended to phones, and in best ROG tradition, the first phone to bear that branding looks like something designed for the gaming world, with a logo on the back that changes colours (you can even customise it).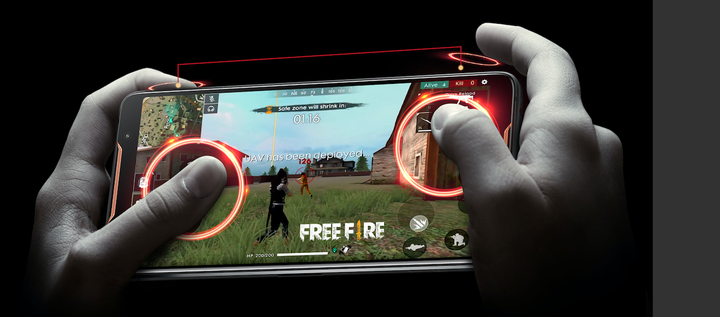 The design is edgy and a blend of metal and glass, with diamond cut highlights and copper detailing. It is not the smallest phone around and at 200 grammes is on the heavier side, but then it comes with some serious (if very slightly dated) hardware muscle—the display is 6.0 inch full HD+ AMOLED screen with a 90Hz refresh rate (which makes animations run more smoothly in supported games) and powering the phone is a Qualcomm Snapdragon 845, which might seem old now, but is actually the fastest version of that processor at 2.96 GHz, with 8 GB RAM and 128 GB storage.
And there are some dedicated gaming touches such as special sensors on the sides that give you special triggers while playing games in portrait and landscape mode (what Asus calls Air Triggers).
There is an X-mode which frees up RAM for gaming, and even a special cooling unit (which you will have to purchase separately) to keep temperatures low.
Top that up with a massive 4000mAh battery with support for Quick Charging and you will forgive the phone's slightly ordinary cameras (12 and 8-megapixels at the back, 8-megapixels at the front).
Nubia Red Magic 3
A phone that has its own fans to keep it from heating up? The Nubia Red Magic 3 has those, emitting a slight humming sound that will warm the hearts of those who used notebooks a few years ago.
It comes with a large 6.65 inch AMOLED full HD+ displays with a 90 Hz refresh rate, and is powered by the Qualcomm Snapdragon 855 with 8 GB RAM and 128 GB storage, and stereo speakers capable of some seriously good sound.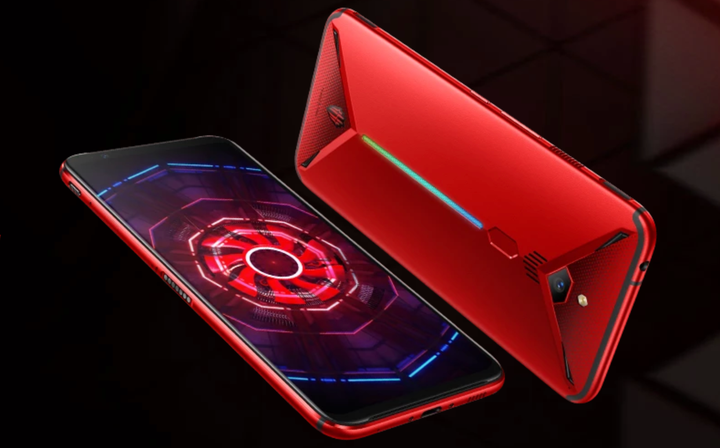 Of course, as this is a gaming phone, there are some gaming smarts in there, apart from those fans we mentioned—you have the option to replace the on-screen buttons of games with capacitive buttons near the top of the phone (what Nubia calls 'shoulder triggers).
It also has special gaming modes, to optimise use of RAM, and what's more, comes with a large 5000mAh battery to keep it going for well over a day.
And all this is squeezed into a reasonably sleek looking metal frame which has a very distinct back, with the sides rising to meet in the centre in an almost triangular shape. Running right across the back is a luminous RGB strip, which can change colours depending on your needs. Cameras are not exactly the forte of this device either, although the single camera at the back is a 48 megapixel one, while on the front there is a 16 megapixel
Black Shark 2
The Black Shark 2 (review) is perhaps the most mainstream of the high-end gaming phone crowd in the market. This phone also uses the Qualcomm Snapdragon 855 processor, 8GB RAM and 128GB storage, with special gaming modes, including a Ludicrous Mode that the company claims gives you the best gaming experience possible, and a special Shark Space gaming interface.
The device also has a pressure sensitive display, mimicking Apple's 3D Touch to an extent, and very good front facing speakers as well as a special liquid cooling process that it says is similar to the one seen on notebooks.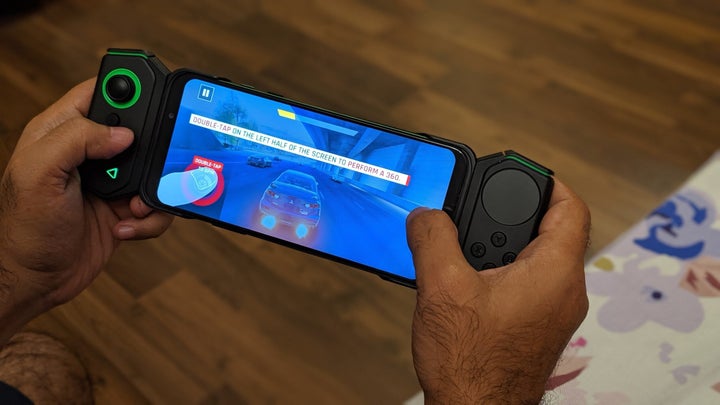 Round that off with a 4000mAh battery and you have a gaming monster, although some would have preferred a larger display—the Black Shark 2's 6.39 inch display is one of the smaller ones in this list, although it is an AMOLED full HD+ one.
However, it is its cleaner interface and the presence of two very good rear cameras (48 megapixel and 12 megapixel) that makes the Black Shark 2 the gaming phone that can appeal to even non-gamers.
Xiaomi Redmi K20 Pro
Although the Redmi K20 Pro is not marketed as a gaming phone, it has the hardware you need at a price that many will find more acceptable than the "pure" gaming phones in this list.
There is a 6.39 inch AMOLED full HD+ display, a Qualcomm Snapdragon 855 processor and a minimum of 6GB RAM and 128GB storage. What not too many know however is that it comes with eight layer graphite cooling to keep it relatively cool during high stress gaming and that it even gives you the option to change the responsiveness of the display while playing certain games (yes, PUBG is one of them).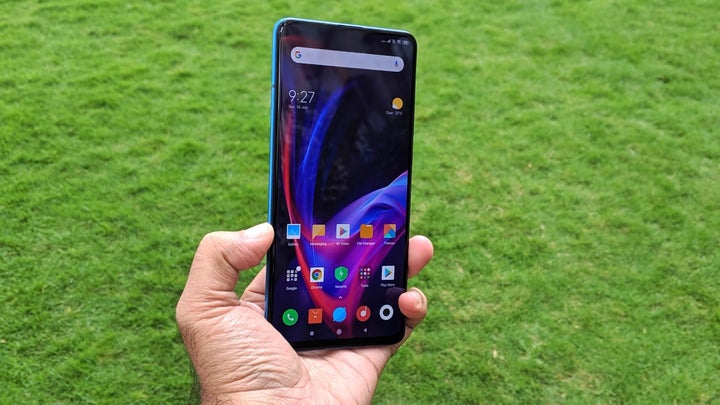 A large 4000mAh battery, very good triple rear cameras (48 megapixel main, 13 megapixel ultrawide and 8 megapixel telephoto) round off the package for a phone that is perhaps the best option for mainstream power users who also want to be able to summon up some gaming muscle when needed.
Vivo Z1 Pro
The most pocket-friendly yet gaming-ready option we would recommend is the Vivo Z1 Pro. It comes with a 6.53-inch full HD+ display and is powered by the Qualcomm Snapdragon 712 processor, which seems modest when compared to the likes of the Snapdragon 845 and 855 that other gaming devices boast, although it does come with 6GB RAM and 64GB storage in the base model.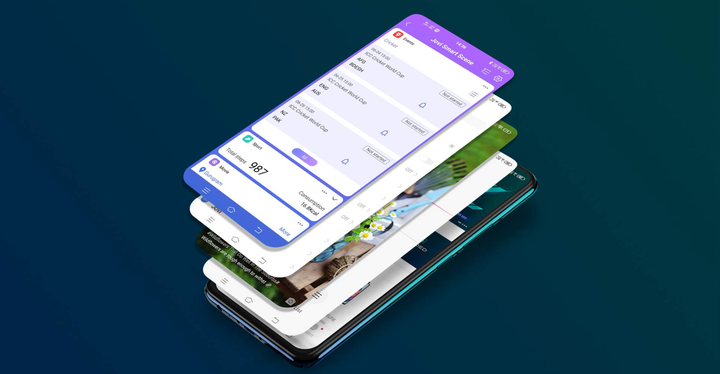 However, the fact that it is the official phone of the PUBG Mobile Club should give you an idea of its gaming prowess. It will not run games at the sort of blazing fast rates that the other devices in this list will, but it will run them smoothly enough, which when you consider its price tag, is a massive achievement.
There are no special controls and tweaks, although the phone does have Cooling Turbo and Game Turbo modes, and the presence of a large 5000mAh battery means that you can keep your game going for quite a while. The phone also comes with a triple rear camera arrangement, a punch hole notch and a very impressive 32 megapixel front facing camera.
Bonus
Apple iPhone XR
Although Apple has never positioned its phone as gaming devices, iOS has long seen a huge number of developers making premium games as the audience tends to be more willing to pay. And while Apple's devices might not have the specs of the latest Android phones, they're able to handle the same games.
The iPhone XR is perhaps the best option with a relatively low price tag and the A12 Bionic Chip, the same one that is there in the top-end iPhone XS and XS Max. Although the display is neither AMOLED nor full-HD, it still looks good, and the performance of the phone is top notch.
Add to that the impressive library of games on iOS and you've got a serious contender for a great gaming phone.
Popular in the Community