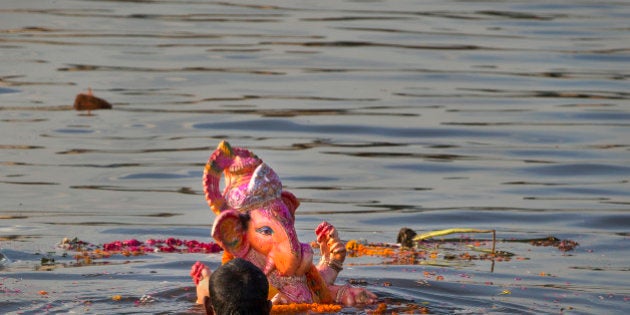 Every year, Mumbai sees over 1.5 lakh Ganesh idols immersed in the waters, leading to major pollution. But, this year Mumbaikars are being offered idols that are not made of Plaster of Paris and chemical paints.
A Mumbai-based non-governmental organisation (NGO) has created idols that even the fish can eat. Made with corn and vegetable powder, the idols are coloured with natural materials such as turmeric, chandan (sandalwood) and geru (ochre).
"We have added fish food in making the idol," said Anand Pendharkar, founder of the NGO Sprouts Environmental Trust, who have created the idols with support from a private company that designed the campaign.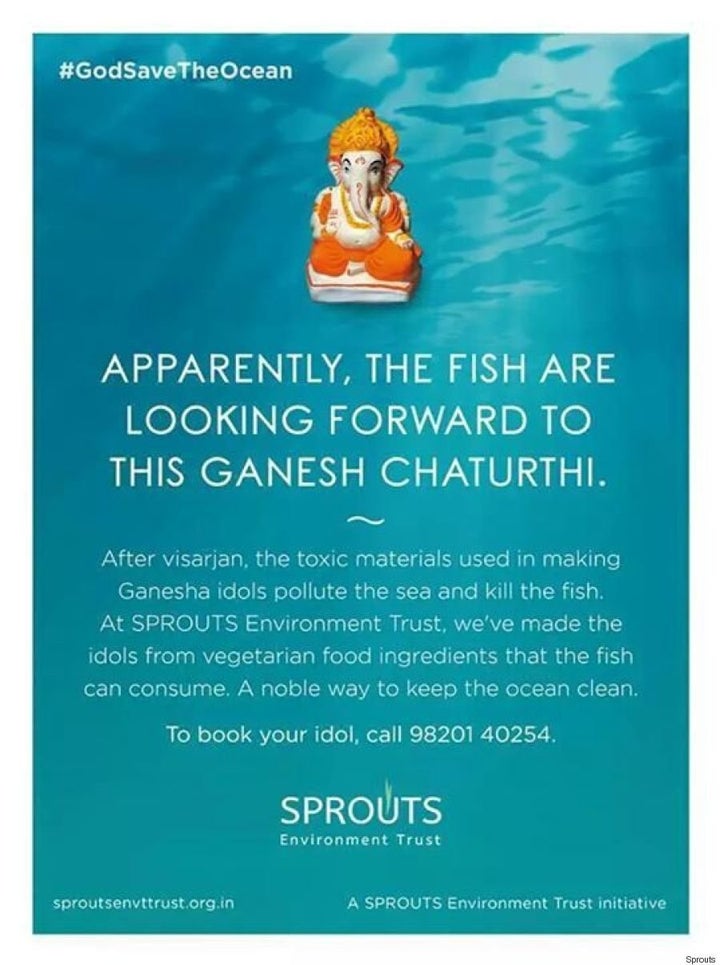 The idols are only 9 inches in size, since they are trying to promote the idea of 'small is beautiful', Pendharkar said. "The smaller the size of the idol, the lesser will be the impact," Pendharkar told HuffPost India.
The most famous idol in Mumbai, 'Lalbaug ka Raja' is usually over 20 feet, and other organisers also erect over 20 feet statues to mark the occasion.
While the big idols take years to dissolve in the water, these idols will only take 4-5 hours to dissolve, he claimed. Each idol takes at least six to seven days to make and is priced at Rs 900.
The NGO has already received calls from over 3,500 people from both home and abroad, Pendharkar said, and they are working to meet the exceeding demands.