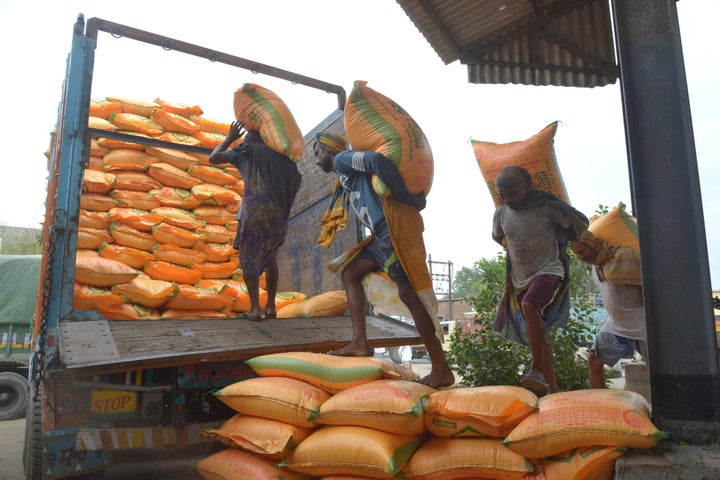 India's GDP growth dropped to 4.5% in July-September quarter of 2019-20, lowest in more than 6 years.
The data comes two days after Nirmala Sitharam on Wednesday quelled fears about a recession.
The Congress criticised the Modi government saying the GDP was "Godse Divisive Politics".
The remarks came from Congress spokesperson Randeep Surjewala who said on Twitter, "India's GDP has collapsed to an abysmal 4.5%. We are in a virtual free-fall. This is the lowest GDP quarter in 6 years. But why is the BJP celebrating? Because their understanding of GDP ( Godse Divisive Politics) suggests double digit growth levels. All in the perspective!"
The Indian economy saw its economic growth drop to a six-year low of 5% in the April-June quarter of 2019-20, according to official data released in August.
Sitharaman on Wednesday had dismissed talks about recession and said the Indian economy had slowed down but there was no threat of a recession.
Sitharaman made the remarks during a debate about the economy in the Rajya Sabha. She had compared India's GDP to the last five years of the Manmohan Singh-led UPA rule saying, "India's real Gross Domestic Product (GDP) growth was at 6.4% at the end of 2009-2014, whereas between 2014-2019 it was at 7.5%."
ANI quoted her as saying, "If you are looking at the economy with a discerning view, you see that growth may have come down but it is not a recession yet, it will not be a recession ever."
The Indian rupee on Friday settled 12 paise lower at 71.74 against the US dollar, tracking heavy selling in domestic equities and growth concerns ahead of the release of GDP data.
Forex traders said month-end dollar demand from importers and uncertainty over the US-China trade talks also weighed on the domestic currency.
At the interbank foreign exchange market, the local currency opened weak at 71.63 and during the day, it lost further ground and fell to a low of 71.87.
The rupee finally settled at 71.74, lower by 12 paise against its previous close.
Popular in the Community