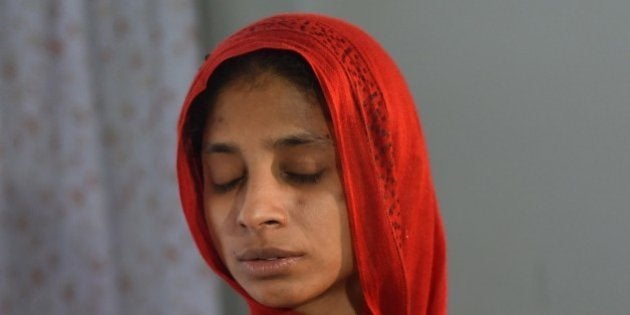 NEW DELHI -- Geeta, the Indian girl who has been stranded in Pakistan for over a decade, is finally coming home.
The family of the 23-year-old, who has a speech and hearing disability, has been located, External Affairs Minister Sushma Swaraj announced today.
Geeta will be back in India soon. We have located her family. She will be handed over to them only after the DNA test.#Geeta

— Sushma Swaraj (@SushmaSwaraj) October 15, 2015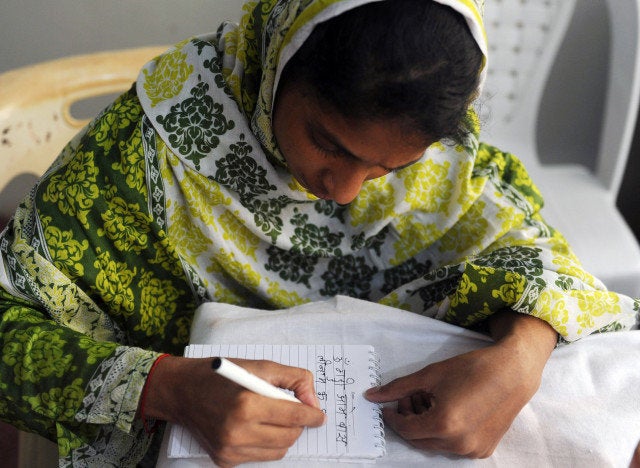 After reaching Lahore by train, Geeta was spotted by the Pakistan Rangers, and then found her way to the Edhi Foundation, a well-known social welfare group, which has been taking care of the Indian girl for years.
The search for her family was tough to begin with because Geeta was very young when she strayed into Pakistan, and her speech and hearing disability made it hard for her to communicate with her caregivers.
Geeta's story resurfaced after the release of Salman Khan's film Bajrangi Bhaijaan, which has a fictional plot about a speech-impaired Pakistani girl who is lost in India.
Bilquis Edhi, who runs the Edhi Foundation, named her Geeta. Pakistan's prominent human rights lawyer Ansar Burney, who has been leading the search for Geeta's parents, has previously said that Geeta has grown up a Hindu.
Anwar Kazmi, spokesperson for the Karachi-based Edhi Foundation, told Hindustan Times that Geeta identifed her family from a photo that was emailed to them by the Indian High Commission in Islamabad.
"This family is from Bihar. Geeta identified her parents and four siblings," Kazmi told the newspaper.
"We now want the authorities to arrange for Geeta to commmunicate with this family via skype. This would help remove any possible confusion. Geeta too has conveyed to us that she wants to communicate with them, " he added.