What is your worst fear? Not seeing the 'salary deposited' message at the beginning of the month? Dying alone? Chipping your nail when you're about to make that grand entrance at friend's sangeet? Or worst of all, are you afraid of ghosts?
While jokes and pranks of all kind are to be expected on Aprils Fool's Day, none of the victims of YouTube entertainment channel Funk You's new video were ready for this.
Playing on the fear of ghosts that most people possess (heh, sorry, couldn't resist), they decided to play a prank where a guy dresses up in flowing white garments with long hair covering his face, and catches people unaware as he swoops around riding a hoverboard.
While some ran screaming and some jumped over the gates to get away from the scary levitating vision, some saw through the prank immediately.
Check out the video above for some top quality lulz.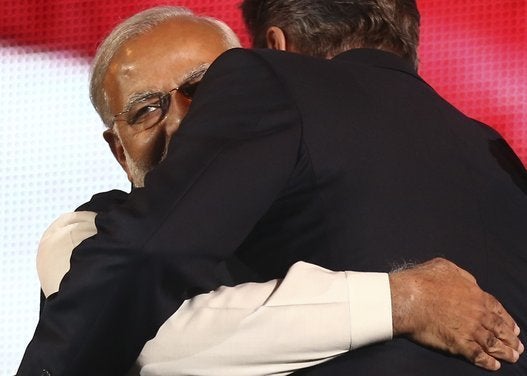 PM Modi Is A Serial Hugger (SL)