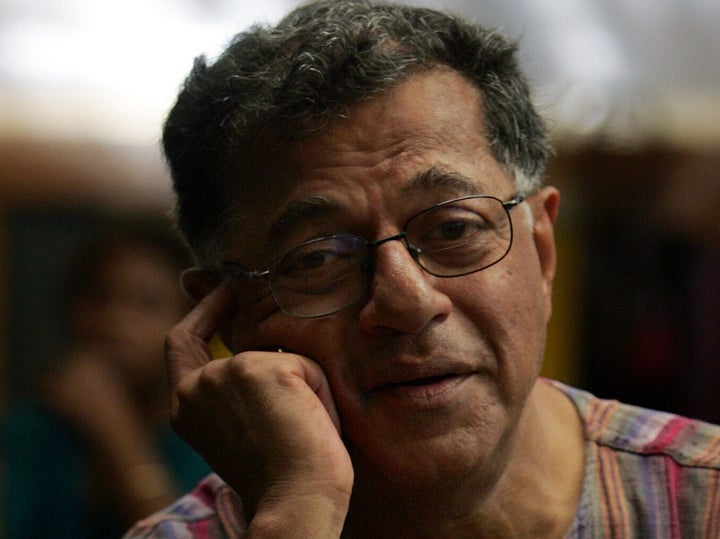 Veteran actor, filmmaker and Kannada writer Girish Karnad has died on Monday aged 81, say reports.
According to reports, he is said to have died after a prolonged illness.
Condolences poured in from all quarters, with many taking to Twitter to mourn his death.
Prime Minister Narendra Modi said he was saddened by Karnad's demise.
President Ramnath Kovind said it was a great loss to India's cultural world.
Karnad has been the recipient of several prestigious awards including the Padma Shri (1974), the Padma Bhushan (1994), the Sahitya Akademi Award (1994) and the Jnanpith Award (1998).
Karnad has also won several National Awards for writing for films including for Kaanuru Heggadathi, which he directed. His film Vamsha Vriksha had won the won in the Best Film and Best Director categories in 1971.
In the televised version of RK Narayan's Malgudi Days on Doordharshan, Karnad had played Swami's father. He also used to host a show called Turning Point on Doordarshan in the early 90s.
Karnad had been a staunch critic of the current BJP government and had often been at the forefront of protests. He had been one of the many artists who had urged India to "vote against hate" in the run-up to the elections.
His plays, written in Kannada, have been translated into English and several Indian languages.
He made his acting debut and screenwriting debut in iconic Kannada movie, Samskara (1970), based on a novel by UR Ananthamurthy. It was directed by Pattabhirama Reddy and the film won the first President's Golden Lotus Award for Kannada cinema.
Though he started off his career in cinema as an actor, he is best known as a writer and thinker.
Karnad was one of the most prominent artistic voices of his generation.
He was an eminent playwright with works such as Nagmandala, Yayati and Tughlaq, which was one of the most successfully performed plays, to his credit.
He also worked in Hindi cinema's parallel film movement in movies such as Swami, and Nishant.
Popular in the Community