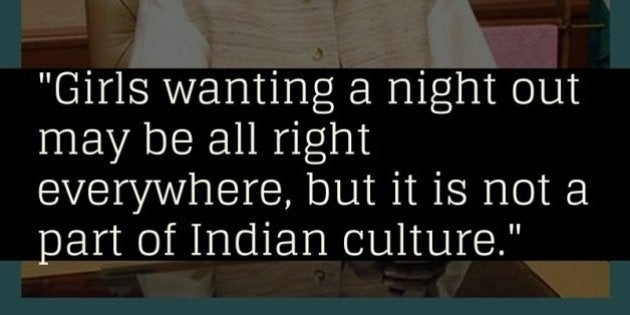 NEW DELHI -- Union Culture Minister Mahesh Sharma is on roll with his bizarre and offensive remarks.
After railing against "cultural pollution" by the West, and insulting former President APJ Abdul Kalam, who died in July, Sharma has now objected to Indian girls going out to socialise in the night.
"Girls wanting a night out may be alright elsewhere, but it is not part of Indian culture," he told CNN-IBN in an interview on Saturday morning.
On Saturday, the Bharatiya Janata Party leader said that his statements had been "distorted."
There is nothing controversial in the @ibnlive interview. My statements are being distorted and presented. (1/2)

— Dr. Mahesh Sharma (@dr_maheshsharma) September 19, 2015
Earlier this week, Sharma told India Today that Kalam was a great nationalist and humanist "despite being a Muslim," perpetuating the insidious far right-wing worldview that the loyalty of Indian Muslims lie elsewhere.