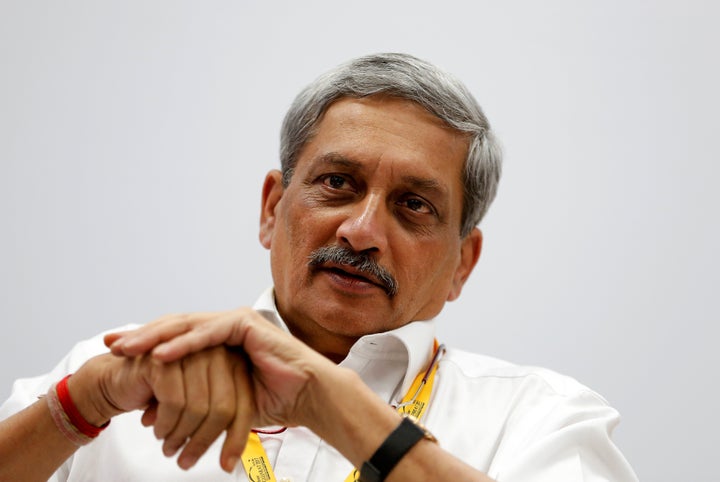 NEW DELHI — Manohar Parrikar, chief minister of Goa, passed away after a two-year-long battle with pancreatic cancer. President Ramnath Kovind tweeted a condolence message, confirming news of Parrikar's demise.
Earlier today, it was reported that Parrikar was critical but 'stable'. Several reports suggested that the BJP top brass was busy in meetings to decide a handover of leadership.
The former Union defence minister had been battling an illness for the past two years, and PTI reported that his condition worsened over the past two days.
Earlier today, BJP's state media coordinator Sandesh Sadhale said, "Our BJP leadership in Delhi and Goa are very strong, stable and are already thinking on Goa political transit phase."
PTI also reported that on 16 March, Congress had written to the Goa governor staking claim on the state's government, arguing that Parrikar's party had lost majority in the Parliament after the death of BJP MLA Francis D'Souza.
Born in Mapusa, Goa, Parrikar graduated from Indian Institute of Technology (IIT) Bombay, in 1978. He studied metallurgical engineering. Parrikar was an active member of the RSS.
POLITICIANS CONDOLE DEATH
BJP's top leadership and opposition parties took to Twitter to condole Parrikar's death.
Priyanka and Rahul Gandhi also tweeted expressing their grief at Parrikar's death.