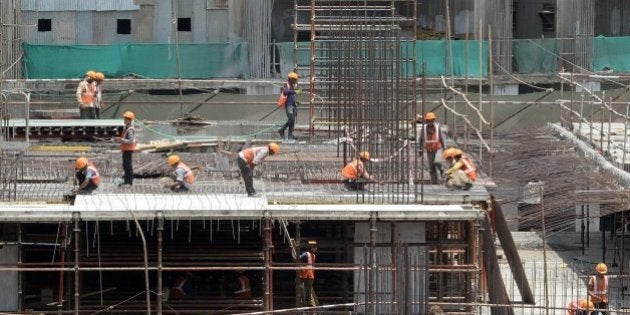 MUMBAI — Investment bank Goldman Sachs will invest $150 million (Rs 900 crore) for a minority stake in India's Piramal Realty, the Mumbai-based real-estate developer said on Monday.
Piramal Realty has over 10 million square feet of commercial and residential projects under development in prime areas of Mumbai, one of the world's most expensive property markets.
The company said it will use the money to expand its real-estate portfolio and buy more properties in Mumbai and its suburbs. "This investment is for an entity level stake in our company," said Anand Piramal, Executive Director of Piramal Group, adding that there will be four projects as part of this entity and the two partners will participate in all of them. Piramal did not disclose the size of the stake purchased by Goldman.
This is the second investment in the company after less than a month. A unit of private equity firm Warburg Pincus LLC had said in July that it would invest $284 million (Rs 1,800 crore) for a minority stake.
India, the second-most populous country in the world, is also among the fastest growing economies. That has led to a surge in demand for housing, and a consistent rise in property prices in major cities. Earlier this month, a luxury apartment fetched as much as Rs 202 crore in price, a new record in India.



Popular in the Community