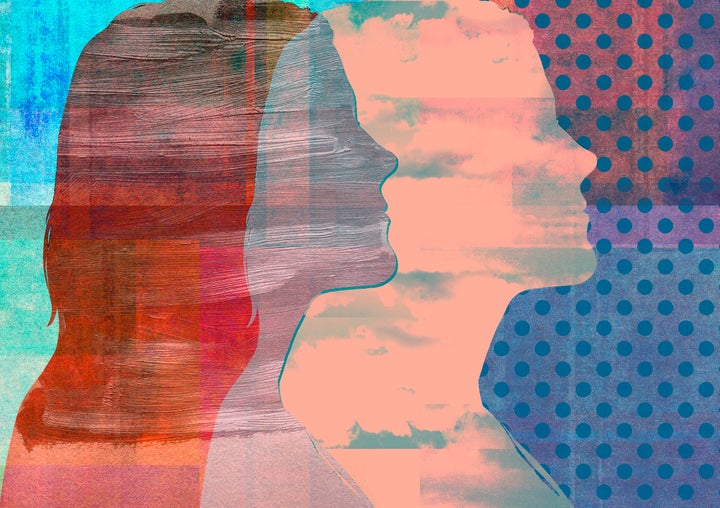 This article is part of Second Thoughts, a series on mental health in India.
When Tannika Majumdar Batra, now 34, lost her mother in November 2004, she turned to her mother's unused prescription medicine. Batra's mother had died because of an abscess in her liver, and having mistook her symptoms for general ailments, Batra found it hard to forgive herself.
"When I couldn't sleep for what felt like forever, I started taking my mother's unused prescription alprazolam," she said. A mild tranquiliser, alprazolam helped Batra sleep at a time when the fear of losing her father and brother next seemed overwhelming.
Overcome by sorrow himself, her father failed to see that Batra's grief had morphed.
"The chaos of my mind was not so much unnoticed as it was impenetrable," Batra said. "My addiction to sleeping pills had escalated to five or six doses of Valium a day. And there was self-harm."
When she found that films like Girl, Interrupted and Prozac Nation had suddenly become relatable, Batra decided to see a psychiatrist. Barely five minutes into the consultation, the doctor prescribed a liberal dose of Fluoxetine, an antidepressant better known as Prozac, and sent her on her way without either clarifying her condition or even suggesting she seek therapy.
"I was only too happy to get another prescription medication that would, supposedly, 'make me feel better'," Batra recalled. "But my depression and mania felt heightened by the Fluoxetine. I felt worse and I soon stopped taking it."
A few months later, Batra attempted suicide. Lying in the ICU of a Kolkata hospital, she heard a psychiatrist diagnose her as clinically depressed. At that point, Batra had little idea of what her diagnosis entailed. Neither she nor her father could tell their extended family she was mentally ill, she recalled. "Depression was insanity that didn't happen to ordinary people, in ordinary families like ours. I didn't know how to talk about what was happening to me."
Batra was prescribed a fresh cocktail of antidepressants, but she was still not asked to sign up for counselling. She secretly stopped taking her pills, and weeks later, when she was finally taken to therapists, they either proved ineffective or expensive.
""Depression was insanity that didn't happen to ordinary people, in ordinary families like ours. I didn't know how to talk about what was happening to me.""
For years, said Batra, she went from one doctor to the next, but didn't find the help she urgently needed. It was only after her father's demise in 2012 that she was given a clear diagnosis.
"I went to a different psychiatrist on my husband's (my boyfriend at the time) insistence. This time I was diagnosed with Bipolar I, Anxiety Disorder, and PTSD."
Batra was prescribed mood stabilisers and regular therapy this time: "My diagnosis, though very late, helped me understand what my disease was doing to me. Even though I wasn't in a position to help myself, my illness became easier to talk about."
A good doctor is hard to find
Misdiagnosed for eight years, and wrongly medicated as a result, Batra's case may seem peculiar, but numbers show her struggles are only too common.
On 9 February, Anupriya Patel, Minister of State for Health and Family Welfare, told the Lok Sabha that India had only 3,827 registered psychiatrists. It needed at least 13,500. In comparison, the United States had about 28,000 psychiatrists in 2017. Patel also told Parliament that India required 20,250 clinical psychologists, but had only 898.
Batra, it can be presumed, was unable to find help because the help she needed barely exists.
"Though the side-effects of psychiatric drugs keep the mentally ill away from clinics, a pervasive stigma also discourages them from opting for therapy."
According to a 2015-16 survey by the Bengaluru-based National Institute of Mental Health and Neuro Sciences (NIMHANS), 13.7% of India's general population suffer from a mental illness. While 150 million Indians are in dire need of mental health intervention, only 30 million have access to such care.
Mental healthcare in India has long been in crisis. Sufferers are undermined by the state and often also by their families. Few students of medicine opt to specialise in psychiatry, which has never been considered an integral part of the health system. And though the side-effects of psychiatric drugs keep the mentally ill away from clinics, a pervasive stigma also discourages them from opting for therapy.
In 2015, the Ministry of Health and Family Welfare published details of psychiatrists employed in all medical colleges and hospitals across the country. While states like Arunachal Pradesh, Mizoram and Nagaland employed less than 10 psychiatrists, Maharashtra had 143. A simple Google search shows that more than a dozen psychiatrists practise in Mumbai's Andheri suburb alone. Even here, however, they charge a fee widely considered unaffordable. Access to a mental health system is a problem in many parts of the country, yes, but the problem in others is regrettably the system itself.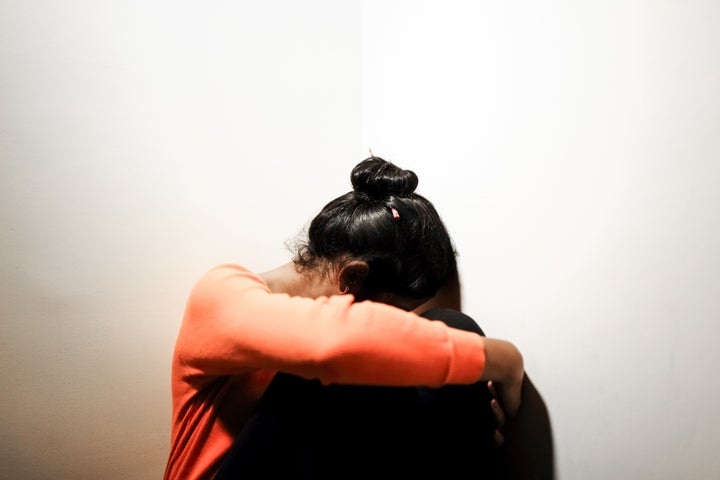 Dr. Zirak Marker, who is both a psychiatrist and psychotherapist, finds that many of his Mumbai patients come to him with a history that closely resembles Batra's. "I often meet patients who have been diagnosed wrongly," said Dr Marker. "Their files, for instance, say they are schizophrenic, but after I spend some time with them, I realise their affliction is something else entirely."
Dr Marker blames overstretched and inattentive mental health professionals for misleading many who are in desperate need of their care.
Several of his psychiatrist counterparts, Dr Marker said, are in the habit of writing long prescriptions after seeing a patient for only ten minutes. "If you don't spend 45 minutes or an hour with each of your clients, you aren't getting anywhere."
As senior adviser to Mpower, an organisation that works with people who have mental health concerns, Dr Marker tries to ensure a holistic and multi-dimensional approach when treating its target group—children, young adults and their parents. Though Dr Marker insists Mpower keeps its rates low, a single counselling session here still costs Rs2,500. A foundation run by Mpower, however, provides its services to more varied income groups. "It's a sliding scale. You may only have to pay Rs 500," said Dr Marker.
The Health Collective, a mental health platform, aims to be a safe online space for conversations around mental health and illness in India. Apart from original reporting and expert columns, the website also makes room for comics, and importantly, first person stories. In one of its 200-plus accounts, a young woman wrote about how the symptoms of her anxiety and depression surfaced at 27, after she broke up with her boyfriend. She began to spend an inordinate amount of time lying awake in bed. She gave up on food, and soon after, found herself unable to digest anything she ate. "I had spoken to a friend who'd been depressed, so I recognised my symptoms as serious. I couldn't just snap out of this," the woman, who wanted to remain anonymous, told HuffPost India.
While her family asked her to forget her ex and move on, a friend led her to a therapist in Delhi. "In the beginning, I was seeing my therapist thrice a week. We talked about my breakup, but a few weeks later, we started talking about my childhood. I soon began to understand my issues with attachment."
The content writer was paying Rs1,500 for each of her sessions, but the financial strain, she said, paid off. "Finding a good therapist is like finding an apartment in Bombay. I know a friend who went to a therapist in Gurgaon, and she was, essentially, slut-shamed. I got really lucky. It's been three years and I still go to my therapist because I see a lot of my everyday issues require retrospective thinking."
"In places like Delhi and Mumbai, help does at least seem possible, but there are so many places where it just doesn't."
Amrita Tripathi, who set up The Health Collective two years ago, said, "There is some conversation around mental health now, so the outlook isn't altogether bleak, but for many, the costs remain too high. If you're a student or young adult, for instance, nobody is going to subsidise their fee for you."
Like most others in the field, the shortfall of mental health professionals does concern Tripathi too. When drawing up a city-wise list of practitioners for her site, she was warned by some doctors that new patients could have to wait four months for that first consultation. "In places like Delhi and Mumbai, help does at least seem possible," said Tripathi, "but there are so many places where it just doesn't."
Bitter pills to swallow
"Ultimately, there is little difference between a rural and an urban caller," said Johnson Thomas, director of Aasra, a 24/7 suicide helpline that provides counselling for farmers in drought-hit districts like Marathwada and Vidarbha. For Thomas, every call is equally important. Invariably, those who call in are suffering what he calls a 'system collapse'. "Their support systems are not working for them, and their in-built resilience has started failing them too," he said.
According to Thomas, around 40-45% of those who call Aasra are mentally ill, and many urban callers, he finds, have already been diagnosed.
"When these sufferers are taken to psychiatrists, they are subjected to India's pill-based system. Prescriptions change every time one set of drugs doesn't work. Your issues are never addressed in a holistic way."
Pharmaceutical drugs, said Thomas, might well suppress the extremes of your behaviour, but they fail to calm the turbulence of your mind.
"When these sufferers are taken to psychiatrists, they are subjected to India's pill-based system. Prescriptions change every time one set of drugs doesn't work. Your issues are never addressed in a holistic way."
When Awanthi Vardaraj, 42, was diagnosed with unipolar depression in 2006, the diagnosis came as a relief.
"I didn't know why I was always feeling suicidal and exhausted. After I was diagnosed, I realised my condition had a name," Vardaraj said. "Others had been through it, and I felt there was something out there that could help me." While she was comforted, Vardaraj, however, believed that "something" she was looking for was not medicine. Prescribed Prozac when she was 15, she remembered the drug left her constantly sleepy and hungry. "I didn't want to sleep my life away. Going for therapy, on the other hand, helped."
When her depression became too much to bear, Vardaraj attempted suicide in 2007, and then again in 2008. The writer remembers being visited by police officials in a Chennai hospital. After asking questions like "What is wrong with you?" and "Why do you want to die?", they threatened her with imprisonment. She promised to get her life together, to never attempt suicide, but her illness would prove stubborn. She tried taking her life again last year.
This time around, her mother was determined that she start taking medicines. She told Vardaraj, "You have suffered long enough. I don't know how to live without you, so you have to get on medication."
As a result, said Vardaraj, the quality of her life has improved remarkably. "I really regret my conclusion that I could handle my depression on my own. It is something you need help with. I now know I was wrong."
Psychiatrist Dr Gita Dore is used to patients refusing pills. Recently, a young, educated woman visited her Mumbai clinic, and even though she had been suicidal and dysfunctional for three months, she rejected her prescription. She had internalised a narrative that said she was simply weak.
In order to break the obstinacy of her patients, Dr Dore employs the analogy of a physical illness: "If you're diabetic, you need to have a good lifestyle and the right medicine. The same holds true for, say, bipolarity. Both disorders are genetic, and thankfully, both can be managed."
Without any MRIs or CT scans to support her conclusions, Dr Dore says her patients often don't find the black-and-white clarity they seek. "If I had the results of a blood test to show, my prescription would be easier to digest." Yet, like Dr Marker and Aasra's Thomas, Dr Dore too believes that given the number of mental health sufferers, some of her colleagues are only pushing prescriptions. "We are not addressing the issues that should be addressed. What are the stressors that are causing mental illnesses? What are the problem areas? We're just writing some pills for anxiety."
More hide than seek
According to Dr Dore, India's mental health system will only improve if it is integrated with its general health framework, i.e., if physicians and specialists liaise more with psychiatrists and psychologists. Often forced to double up as a counsellor, Dr Sujeet Rajan says he couldn't agree more. A consultant respiratory physician at Bombay Hospital and Bhatia Hospital, Dr Rajan feels more than half his patients need a mental health intervention.
"It is a three-fold problem," he said. "Psychologists are dismissive because they are seeing far too many patients in a day. Hospitals are reticent because their administrators believe that psychology does not bring in enough revenue. And though their issues range from addiction to anxiety, none of my patients want to accept they have a mental health issue."
At Mpower, Dr Marker too encounters denial, but he finds that stigma and its fear are even more conspicuous: "I still have educated clients that don't want anyone to see them come or leave. We have to time their appointments accordingly, just so that they remain unseen. They sometimes wait in the car and they only come in once the last patient has left."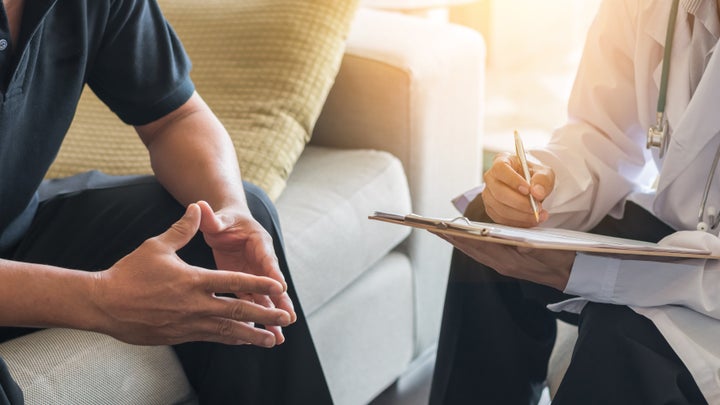 Batra, the designer from Kolkata, understands this dilemma only too well: "If something is wrong with a person's mind, they will, at some point, be reduced to 'insane', 'crazy' or 'psychotic'. Nobody wants to be that stereotype, so they try and hide."
After having first written about her condition on Facebook in 2015, Batra has since blogged about her bipolarity on various platforms. Vardaraj, too, has written about her depression for several online publications.
"If I, as a writer, can talk honestly and openly about depression, and at the same time, carry on with my life, I feel I can be a good ambassador for depression," she said.
The ill, it seems clear, carry a heavy enough burden already. The weight of education, at least, ought to be shouldered.
Shreevatsa Nevatia is the author of How to Travel Light, a bipolar memoir.
This article is part of Second Thoughts, a series on mental health in India. Write to us here: secondthoughts@huffpost.in
If you or someone you know needs help, mail icall@tiss.edu or dial 022-25521111 (Monday-Saturday, 8am to 10pm) to reach iCall, a psychosocial helpline set up by the Tata Institute of Social Sciences (TISS).