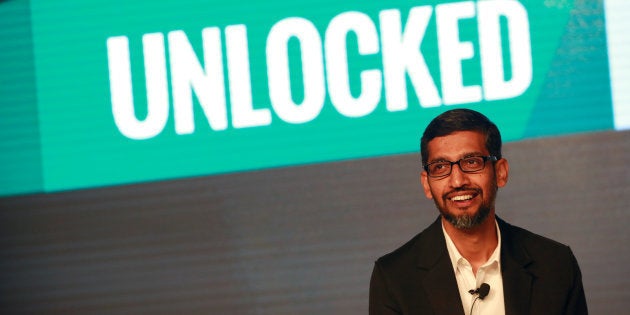 Google CEO Sundar Pichai announced a series of new initiatives to woo India's 51 million small and medium businesses today.
"The Internet is as much for an established local merchant, as it is for a high-flying startup," Pichai said at an event in Delhi, emphasising the benefits of going digital. The new initiatives include tools to build websites, a training program and support service to help these businesses get online.
Pichai launched Digital Unlocked, a free training program to teach small and medium businesses basic digital skills to get online and start using the Internet to grow their business. The online training comprises of 90 training video tutorials, created by Google, FICCI and the Indian School of Business. The offline version refers to an eight-hour classroom training programme created in partnership with FICCI. Over the next three years, Google plans to organise 5,000 such workshops in 40 Indian cities.
"The Internet is as much for an established local merchant, as it is for a high-flying startup."
The internet giant also announced that it will start a free tool called My Business Website later in the year, to help businesses create free mobile-optimised websites quickly. The new feature includes simple and editable website templates in English and nine regional languages. The tool builds upon a program called Google My Business, which was launched in 2016 to help Indian businesses get an online presence on Google Search and Google Maps, without having to invest in a website or a domain. Google My Businesses currently has 8 million small and medium businesses enrolled on its platform.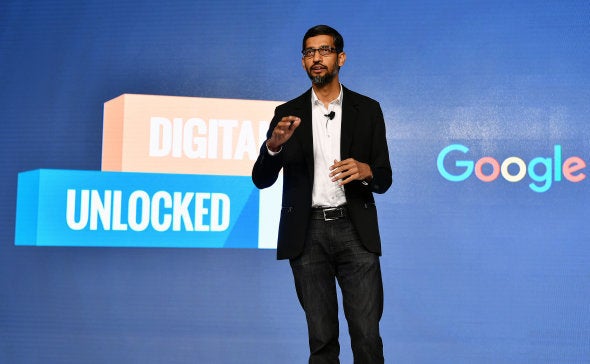 Google also launched a free mobile app called Primer to teach digital marketing skills to small and medium businesses. The app can also work offline, and is currently available in English and Hindi, with Marathi, Tamil and Telugu versions coming soon.
"There are 51 million small and medium businesses in India, but only 32% have an online presence," Rajan Anandan, Vice President, South East Asia and India said. " A large number of small businesses don't understand why they need to be online."
Among Google's success stories is Delhi's historic Ram Chander & Sons, which claims to be India's oldest toy store. Established in 1890, the 127-year-old family-run shop hasn't just survived but also thrived, even as many other independent stores in the city have closed down due to falling sales. It's 80-year-old owner Satish Sundra says this is partly due to it embracing the internet at the right time. The store got its Google listing back in 2006, and now makes nearly 40% of its sales online and has customers from 60 countries.
"We've learned that if we solve a problem for India, we solve it for the world."
According to a joint research study conducted by Google and KPMG, digital small and medium businesses can increase their profits twice as fast as their offline counterparts and are able to employ five times more employees than them. Digital businesses are also able to expand their customer base better, with 52% catering to customers outside their home city, as compared to 29% for offline businesses. The study predicts that getting online can help digital businesses increase their contribution to the GDP by over 10 points.
This is the latest in a series of recent announcements Google has made to grow its presence in India, and Pichai reiterated the country's importance for Google today. "We've learned that if we solve a problem for India," he said, "we solve it for the world."