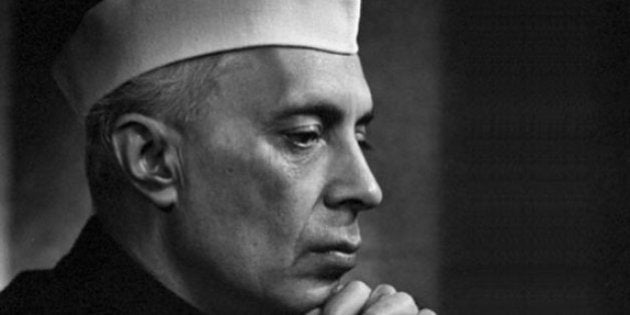 Google seems to be very confused about the identity of Indian politicians and the offices they occupy.
First, it showed Narendra Modi's pictures under 'Top 10 Criminals of the world' alongside notorious gangsters, murderers, dictators and Justin Bieber in the search results. Then, they showed Modi's picture under the category of the most stupid prime minister in the world. And now, they show his picture when one searches for 'India's first Prime Minister.'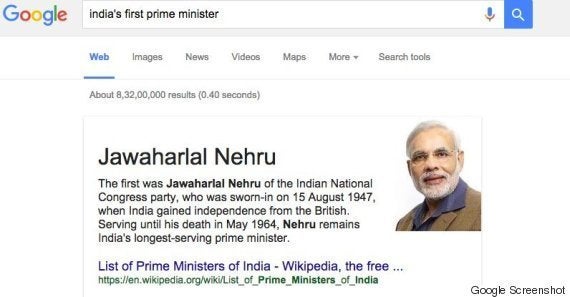 That's not all. The global search giant's algorithm fails hilariously when queried for the chief ministers of various states.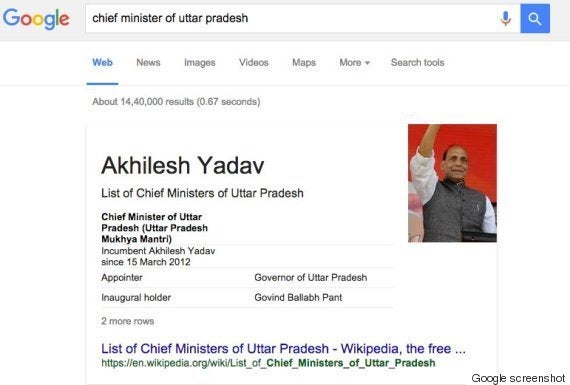 Last we knew, Akhilesh Yadav was the chief minister of Uttar Pradesh and Rajnath Singh, the country's home minister.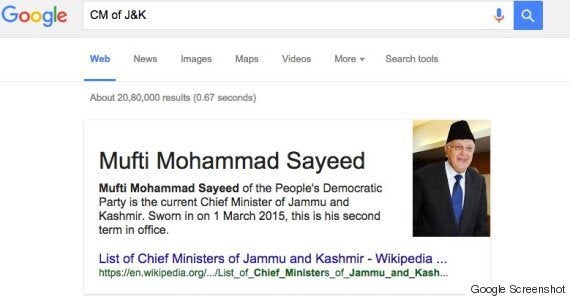 Mufti Mohammad Sayeed may not be too happy about being told that he looks like Farooq Abdullah.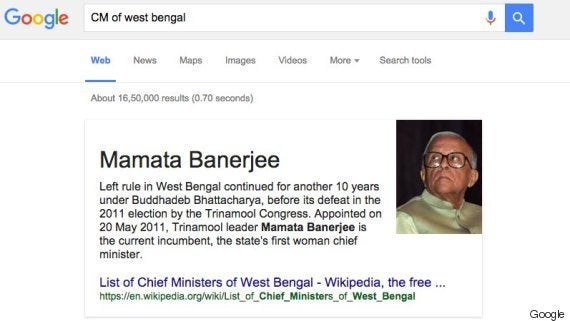 Here's hoping Didi doesn't search for the 'Chief Minister Of West Bengal' today.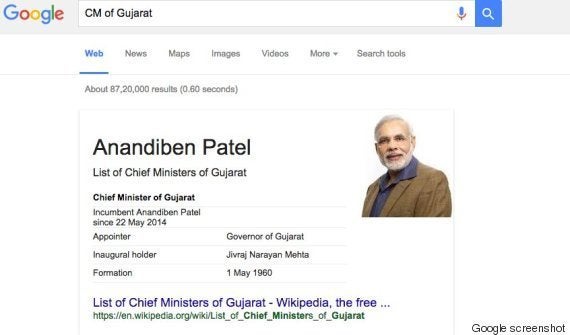 Oh, Google has found another identity for Narendra Modi--the chief minister of Gujarat.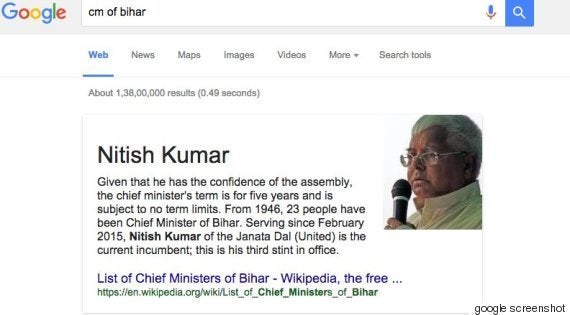 That is Lalu Prasad Yadav, and he is not the chief minister of Bihar.
Google needs to update the pictures from the past occupants of these offices to the incumbent.
HuffPost India has got in touch with Google and is waiting for a response from them.


Popular in the Community