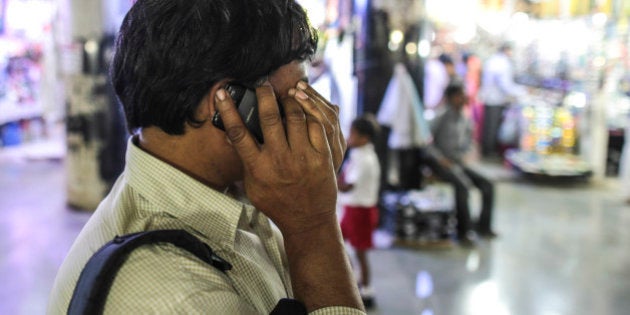 SAN JOSE -- Google will collaborate with Indian Railways to provide wi-fi services at 500 stations by next year, Prime Minister Narendra Modi announced today as he visited the headquarters of the search engine giant here.
Modi, who took a tour of the Google campus seeing the latest products and forward-looking researches, was given a presentation of Google Earth in which the ghats of his Lok Sabha constituency Varanasi were shown.
He appreciated and encouraged Google to develop Apps which could benefit the common man as he participated in Hackathon under which its employees sat for 15 hours straight to devise such Apps for use in India.
Making brief remarks to the Google employees, most of whom are Indians, Modi announced that "Indian Railways and Google will collaborate to provide wi-fi at 500 railway stations in India."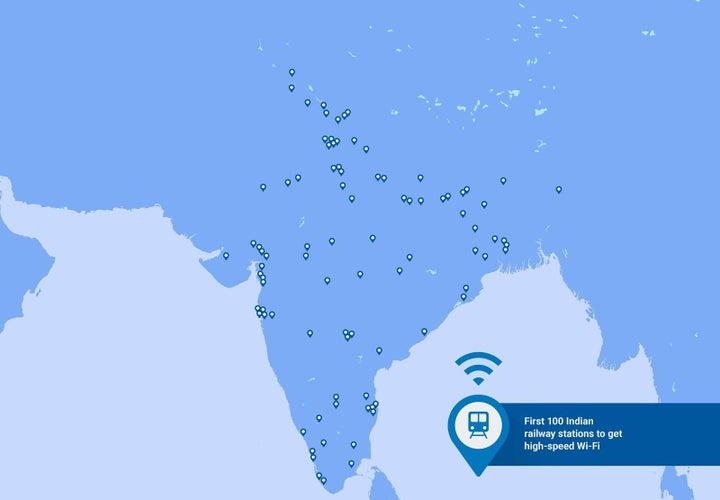 Earlier, India-born Google CEO Sundar Pichai said the seach engine giant will provide high speed internet services at 100 railway stations in India initially and then expand it by 400 more by next year.
Recalling his young days when he used to travel by train from Chennai to Kharagpur, Pichai noted that 25 million people daily ride the Indian Railways which has 7500 stations.
He also pointed out that the lenght of Indian Railways is twice the distance between Earth and Moon.
Modi pointed out that the network of Indian Railways is equivalent to a country in Europe.
43-year-old alumunus of IIT-Kharagpur, Pichai said the wi-fi services will be provided to support Modi's 'Digital India' campaign.
He also announced that Google will launch an Android next month enabling users to type in 11 Indian languages, including Modi's mother tongue Gujarati.
Appreciating Google employees for Hackathon, Modi hoped that such a culture develops in India also.
Noting that technology has given new power to democracy, he urged Google employees to look for solutions to problems like poverty.
The Prime Minister expressed confidence that technology will bring qualitative change in life with time and through its proper utilisation.
In a lighter vein, he said technology was born to save time but what happened was just the opposite.
"Today, everybody spends maximum time on the internet...
Even when a child asks him mother to give milk, she says 'wait, first let me forward this WhatsApp'," Modi said, evoking laughter all around.
Pichai said that there was immense "hunger" for technology in India which was reflected when Google launched Chrome browser some time back and India was the first country to adopt it in major way.
During his tour of Google campus, Modi asked that Khagaul in Bihar to be shown on Google Earth when he was given a glimpse of the unique tool. Khagaul near Patna is where the great ancient astronomer Aryabhatta had an observatory.
Pichai explained navigational, safety and other uses of Street View and Google Earth to Modi.
Another project that was shown to Modi was Project Iris, smart lens that measure glucose levels.
Before leaving Google, Modi had a group photo with its top officials.



Popular in the Community