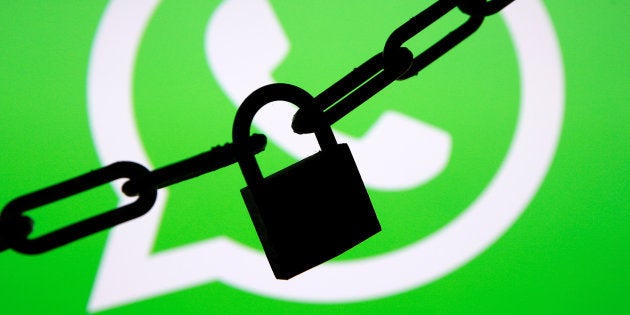 WhatsApp is back in the crosshairs of the government, this time because officials in the Home Ministry see it as 'the preferred medium of communication for anti-national forces', and therefore the government is mulling a policy were 'apps will be forced to share information with security agencies', on matters of national security, an officer told NDTV.
The issue was brought up in a meeting chaired by Home Secretary Rajiv Gauba, where it was highlighted that arrested terrorists had told the Jammu and Kashmir police that they were taking directions from across the border via WhatsApp calls during the Nagrota army camp attack in 2016, in which seven army men were killed.
An official told Times of India that Internet based services that employ end-to-end encryption make the work of security agencies harder as they can not be cracked, and he cited the example of some countries, inluding those from the Gulf, where both WhatsApp voice and video calling are banned.
This is not the first time that this question has come up ad even in 2016, there was a petition to ban WhatsApp because of its end-to-end encryption being impossible to intercept. A PIL to ban WhatsApp was submitted to the Supreme Court of India at the time, but the Court refused to hear the PIL.
The PIL was filed by Gurugram-based Sudhir Yadav, who had said these apps pose a national security threat, but a two-member bench of the court had rejected the PIL and suggested that Yadav approach the government instead.
It's unlikely that WhatsApp would be willing to compromise its end-to-end encryption if the government were to ask for access. The app has over a billion users, and especially now when its parent company Facebook is under a cloud for how it has handled user privacy, WhatsApp's security measures are an important point for the company.
However, officials told NDTV that it was very important for the Ministry of Telecom and the Ministry of Home Affairs to devise a police that would bring WhatsApp under Indian laws, even though it is headquartered in another country.
The officials also plan to work closely to block content on social media platforms, and will be meeting with representatives of social media platforms for compliance, the Times of India report added.
Popular in the Community