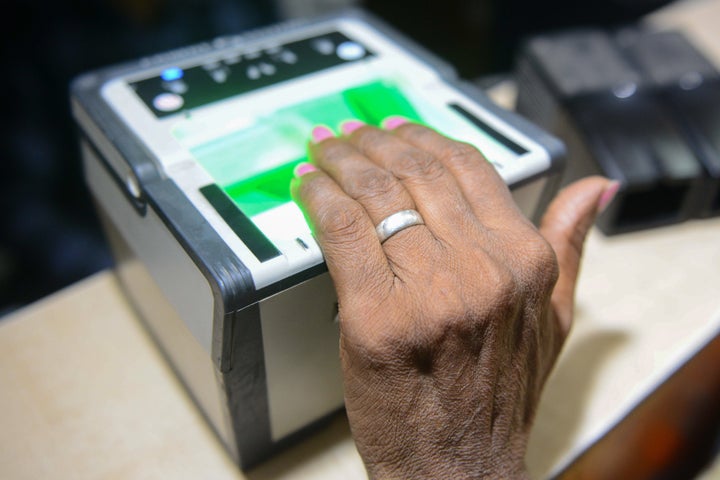 BENGALURU, Karnataka—After the Supreme Court of India cut down on the ways in which the Aadhaar ID could be used—particularly by private companies—the BJP government is trying to circumvent the judgement with an amendment to the Aadhaar bill. The amendment was discussed in the Lok Sabha on Tuesday, and the bill was introduced despite objections. However, the house has presently been adjourned.
The Aadhaar amendment bill was opposed by Saugata Roy of the Trinamool Congress, and Sashi Tharoor of the Congress. Tharoor said that the government had said in court that they would bring a Data Protection Bill and enact it—but instead prematurely brought an amendment bill; he then asked Minister Ravi Shankar Prasad to withdraw this bill.
Kerala MP NK Premachandran also opposed the motion, and said that the Aadhaar amendment bill unlawfully delegates too much power to the executive branch on Aadhaar usage, authentication, taking away from the legislature. As of now, there is no clarity on whether this amendment will be pushed through as a money bill, as the controversial Aadhaar Act of 2016 was.
Under the amendment, the government proposed that the Unique Identification Authority (UIDAI) be given more powers, similar to that of regulators, PTI reported. The proposed amendments also make provision for 'Virtual ID' and voluntary and offline modes of using Aadhaar, which could enable its use by the private sector once again. The amendments also include plans to set up a UIDAI fund, which would be exempt from taxes under income, and mooted fines for the violation of the Aadhaar act.
The draft provisions say that a new section will be added to provide for penalties of up to Rs 1 crore for each failure to comply with the provisions of the act. It also proposed a further penalty of up to Rs 10 lakh a day for continuing non-compliance. And any tampering with the Central Identities Data Repository (CIDR)—the central database that powers Aadhaar, which the UIDAI has frequently described as completely secure, fool-proof, and unhackable—would be 10 years each.
PTI's sources said that the government is keen to give the UIDAI regulatory powers, as it currently lacks the option for enforcement against errant entities. The government also plans to amend the Prevention of Money Laundering Act (PMLA) to provide for voluntary use of Aadhaar for getting phone and bank connections.
A statement by the group Rethink Aadhaar argues that the bill is in contravention of the Supreme Court judgement, which explicitly prohibited use of Aadhaar by private parties by declaring Section 57 of the Aadhaar Act, 2016, as unconstitutional.
The group also noted that privacy and security concerns with Aadhaar remain unaddressed; and that the amendments were proposed without any stakeholder consultation.
Written with inputs from PTI.
Popular in the Community