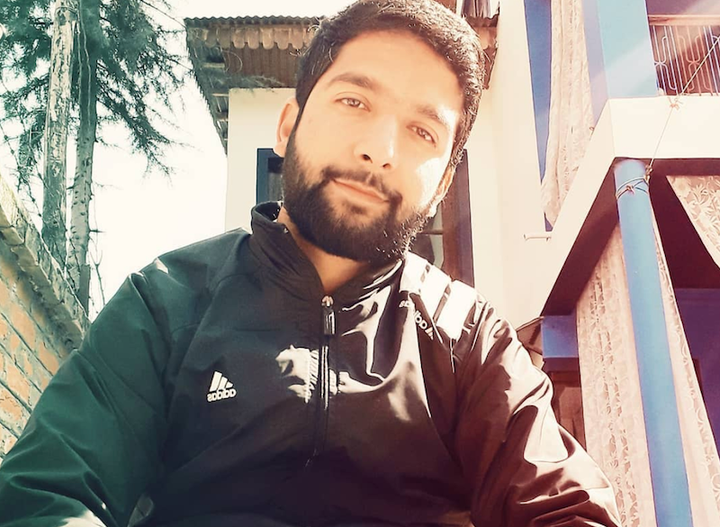 A 26-year-old journalist working with Kashmir's largest English daily, Greater Kashmir, who was picked up by security forces from his home during a midnight raid on Wednesday, has been released, said J&K government spokesman Rohit Kansal.
Irfan Amin Malik, a resident of south Kashmir's Tral town, reports from the volatile militant hotbed of south Kashmir's Pulwama district for the newspaper.
Kashmir has witnessed a massive crackdown on mainstream political leaders since the abrogation of Article 370 and the bifurcation of the state into two Union territories. However, this was the first reported instance since then of a journalist being detained.
Authorities have refused to put a precise figure to the number of politicians, trade unionists, lawyers, rights activists and civilians arrested, detained, or placed under house arrest since August 5.
According to Malik's family, a group of armed soldiers "wearing black bandanas" arrived at their house in Tral at around 11:30pm on Wednesday.
"We don't know whether it was police or army. But the way they carried out the raid, it looked like they had come to arrest some big militant," Haseena, Malik's mother, told HuffPost India.
On Thursday morning, the family found that Malik was detained at the Tral police station.
"Officials at the police station said they have no information about the reason behind Irfan's detention," said Malik's father, Mohammad Amin Malik, a government employee.
Haseena said she was allowed to meet her son inside the police station. "He was not inside any lockup but was taking a stroll inside the garden of the police station. He said he was not mistreated by the police but was nervous about why was he kept under custody," she said.
The family then visited the office of Senior Superintendent of Police (SSP), Awantipora, Tahir Saleem.
"He asked us whether Irfan has done any reporting. We told him that he hasn't been doing any work since the lockdown…we assured him that he has not done any mistake. After that, he left for police station Tral. We were expecting that he (SSP) might have told officials (there) to allow Irfan to go home but when we reached there, the officials there said that SSP didn't tell them anything in that regard," said Malik's father.
With the communication blockade across Kashmir valley continuing on the 11th consecutive day, the news of Malik's arrest became public only on Thursday afternoon when his family reached the media facilitation centre set up by the government for daily briefing of journalists in Srinagar.
The family had also travelled to the newspaper's office in Srinagar's Press Colony, but it was shut due to the ongoing Eid holidays.
A post graduate in Mass Communication from Islamic University of Science and Technology (IUST), Awantipora, Malik started working for Greater Kashmir in 2016.
"He's a meritorious student and was awarded a gold medal by the university," Haseena said.
In early July, before the abrogation of Article 370, Greater Kashmir's editor-in-chief Fayaz Ahmad Kaloo and printer publisher Rashid Makhdoomi were summoned by the National Investigation Agency (NIA) in early July. While the investigation agency didn't officially state any reason behind their summoning, reports said that Kaloo and Makdhoomi were grilled by the agency for a week. The central agency also questioned the owner and editor of another Srinagar-based English daily Kashmir Reader.
Popular in the Community