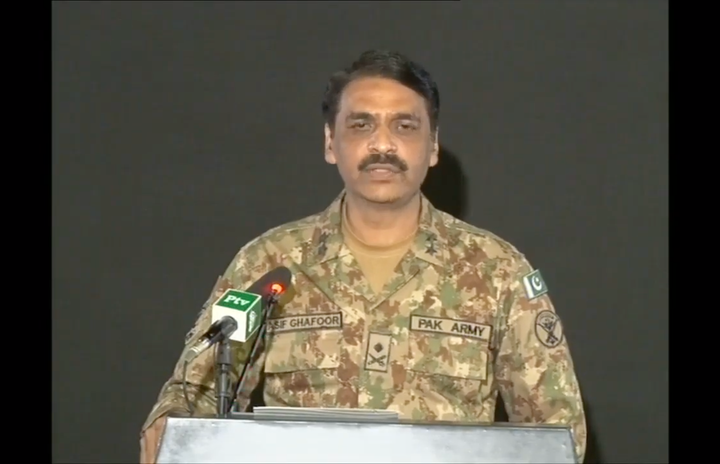 The comment came from Pakistan military's official spokesperson Major General Asif Ghafoor.
"There are reports of crash of an Indian aircraft on the Indian side (in Budgam), we had no engagement with that aircraft," Ghafoor said.
Reports earlier in the day said that the IAF jet crashed in Budgam killing two pilots who were inside it.
The jet crashed in an open field near Garend Kalaan village in Budgam at 10:05 am, the officials told PTI.
The jet broke into two and caught fire immediately, the officials said, adding two bodies were seen near the site crash.
The move to close the five airports comes amid escalation of tension between India and Pakistan after IAF carried out strikes on terror bases in Pakistan.
Airports at Chandigarh and Amritsar were among those closed, according to airline officials.
In Srinagar, an official of the Airports Authority of India told PTI, "The civilian air traffic has been suspended temporarily in view of the emergency".
The crash comes a day after India said that it carried out an 'non-military' air strike in Pakistan's Balakot.
On Wednesday morning Indian officials also said that Pakistan jets violated India's airspace in Jammu and Kashmir's Poonch and Rajouri sectors and dropped bombs on their way out.