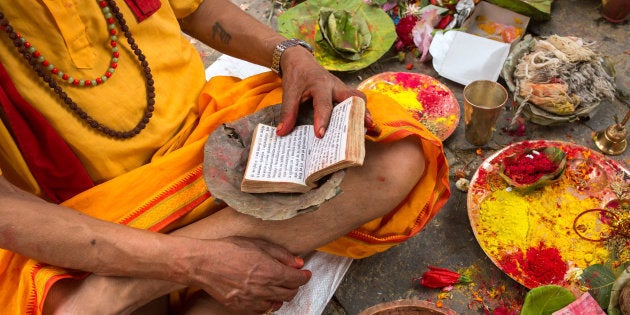 A Muslim lawyer in Bihar's Begusarai district has reportedly converted to Hinduism along with his two sons.
According to reports, Mohammed Anwar, 46, alleged that his family was being forced to follow the Sharia law by Muslim hardliners and so he, along with his sons, Mohammed Amir, 11, and Mohammed Shabir, 9, decided to embrace Hinduism on Tuesday.
Anwar claimed that he then contacted members of the Bajrang Dal who told him about Hinduism. "I was convinced that Hinduism was not a religion but a way of life. So, I decided to follow their advice," he said.
Rejecting reports of any pressure, Begusarai Superintendent of Police Ranjeet Mishra said that Anwar had taken the step of his own accord.
Shubham Bhardwaj, district coordinator of Bajrang Dal, told News 18 that that he had been contacted by Anwar himself and that after listening to his ordeal, he helped the Muslim family convert to Hinduism.
Anwar has been renamed Anand Bharti, and his sons Aman Bharti and Suman Bharti.