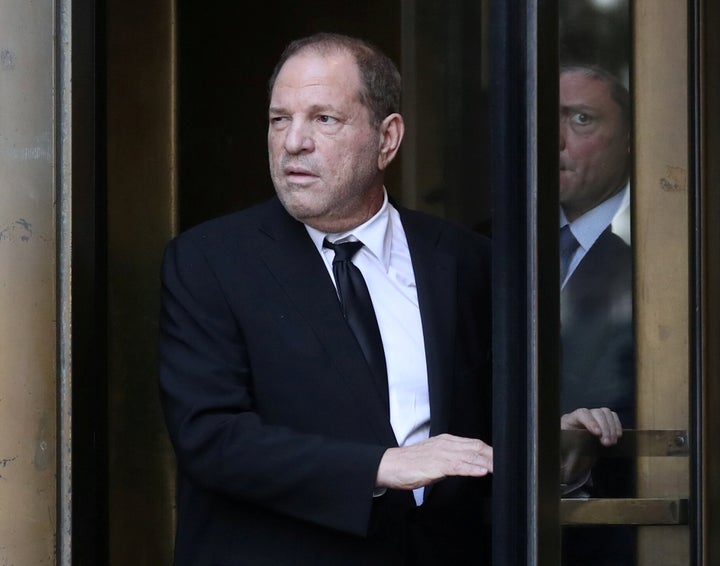 At 10:30 a.m., Jodi gave [Gwyneth] Paltrow one final try. She was sitting in a makeup chair in Atlanta, shooting an Avengers movie. That day she was supposed to pose for a big Avengers class photo, with all the characters from the preceding decade. Instead she was feeling sick and barely able to get through her scenes. She even pulled aside Michelle Pfeiffer, her costar, quickly briefing her on the situation for one final round of counsel.
At 11:22 a.m., she sent Jodi a text.
I'm on set in Atlanta. I feel intense pressure because of the time frame. I can't believe his response to the Hollywood Reporter, I can't believe he is taking this tack. I would have hoped he could have seen his way to contrition. I feel like he's setting himself up for an even steeper fall.

I think it will be best to hold and then do something with you as a follow up.
This made the email that arrived from Davis at 12:04 p.m. especially puzzling. Weinstein's team had fifty-six minutes left on the clock until the Times's deadline. But instead of focusing on the many allegations that would be in the article, Weinstein, through Davis, was pelting the reporters with questions about Paltrow, who he seemed convinced was in the story.
Jodi and Megan were dumbfounded. There was no trace of Paltrow in the story. Why was he focusing on an irrelevant matter? Had he never intended to give any response to the allegations at all? One o'clock came and went. Team Weinstein insisted the statements were almost finished, but by 1:33 p.m., nothing had arrived.
Baquet watched as Megan fielded yet another phone call from Davis, who once again had nothing to offer. Baquet instructed Megan to deliver a message. "Tell Lanny the deadline has passed!"
Suddenly, Weinstein himself was on the phone, asking about Paltrow. "Why shouldn't I just do a fucking interview right now with the Washington Post and get this over with, based on your lack of transparency?" he asked. "I will do that interview in the next five minutes unless you come clean. If you don't want to come clean, you'd better write this fast."
Megan and Jodi were back in one of the glass-box conference rooms. Outside, Corbett and Purdy hovered over Tolan's shoulder, reviewing the article.
"You want some sort of list of who we've spoken to for this story?" Jodi asked. "And if we don't disclose it to you, you're threatening us?"
"I'm not threatening you," he said. "If you're using Gwyneth Paltrow, tell me." However scared Paltrow was of going on the record, he seemed much more fearful.
"We're not using Gwyneth Paltrow," Megan said. He did not seem to understand: If Paltrow were in the story, they would have told him so and given him time to respond.
He asked twice more, then a third time. "If you're going to lie to me, don't, okay? Just don't. You're going to slaughter me anyhow, that's the idea of it. I get it. And you know what? I respect your journalism and I respect what you're doing. You're dealing with an important subject matter and people like me need to learn and grow. I get that. You'll read that in my statement. I've known when I hear something that's hidden from me, you know what I mean? I am a man who has great resources. Tell me the truth."
He did seem certain that Jodi and Megan had been speaking with Paltrow. Even months later, they never figured out how he knew.
Megan tried again: "Harvey, we have not robbed you of the opportunity to speak to anything that's in our story," she said.
"Are you talking to Gwyneth Paltrow?" Weinstein repeated.
A figure appeared next to Megan. Dean Baquet was leaning over her shoulder. So many times over the prior few months, Weinstein had wanted to reach him directly, influence him, Important Man to Important Man. Now Weinstein was finally getting the audience he wanted.
"Hey, Harvey? This is Dean Baquet," he started. "Here's the deal. You need to give us your statement now. I'm about to push the button."
Weinstein interrupted. "Hey, Dean, let me tell you something about intimidation." The producer repeated the threat to give the Washington Post an interview, to undercut the Times story. Baquet had been a journalist for nearly four decades, run two of the country's top newspapers, and gone up against the CIA and foreign dictators. Was he about to explode?
Instead his voice eased, the slight New Orleans lilt returning. "Harvey, call them," he said. "That's fine. You can call the Post." He sounded like he was reassuring a child. "Harvey, I'm not trying to intimidate you, I'm trying to be fair with you."
"You are intimidating me, Dean," Weinstein said.
Now Corbett and Purdy were in the room too. "No, Harvey, here's the deal," Baquet said. "We're trying to get your statement to be fair. Please give it to us now because we're about to publish."
"I want to give it to you," Weinstein said.
"Thank you," Baquet said, hoping for finality.
"But while you're on the phone this is my career, my life," Weinstein said.
He started asking about Paltrow again.
"She's not in the story," Baquet, Megan, and Jodi said nearly in unison.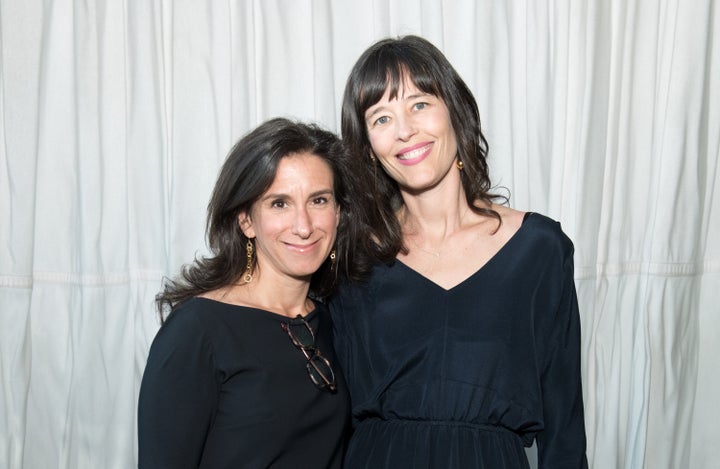 "Harvey, I'm about to end this part of the conversation," Baquet said. "So here's what we need to do now, Harvey. We want to give you every word that you want to say. So say it. I also have a newspaper to put out. So give them your statement. I'm going to walk out. Talk to the reporters. Take care. Good luck." And with that, he left.
A minute later, at 1:41 p.m., multiple statements from Weinstein's team
began arriving—the final elements the journalists needed to be able to
publish.
On the phone, Weinstein was still making speeches ("Even if it costs me at the end of the day, investigations like this are important"), and Bloom was complaining that the paper had "a reckless disregard for the truth" and was going to publish "a hit piece" filled with "false accusations," which would soon be discredited. Corbett and Purdy had slipped out of the room without the reporters noticing.
Megan, who was scanning the statements from the Weinstein side, suddenly saw something important in the text in front of her and interjected. "Lisa, you said that Harvey needs time off to focus on this issue?"
Yes, Weinstein said. He was going to take time off.
"From . . . the company?" Megan asked, wanting to make sure this was what she thought it was. Yes, Weinstein said, he wanted to spend some time learning.
"Learning and listening to me," Bloom chimed in.
Weinstein was still talking, advising Jodi and Megan that they needed more of a sense of humor, and that he prayed every single day for the New York Times.
But Megan and Jodi were looking at one another in wonder. Weinstein was taking a leave of absence from his company. In the parlance of journalism, public relations, and business, that meant one thing: He was conceding wrongdoing. No one took a leave of absence from his own company when he was planning on fighting with full force. Suddenly, the reporters knew he probably wasn't going to sue the paper or even contest the article much.
Megan pushed him for more specifics on his plans, but he promised to call back later. "We have the Chinese newspaper to do the press conference with," Weinstein joked, wisecracking about his threat to take the story to a competing publication.
"She laughed!" Weinstein exclaimed. "They laughed for the first time," he said to Bloom. Maybe this was the rough charm others had tried to explain. Or perhaps Weinstein was looking for one moment of dominance and control amid his own ruination.
It didn't matter. Megan and Jodi hung up from the call and fell together, laughing and crying with relief, esprit de corps, and sisterhood.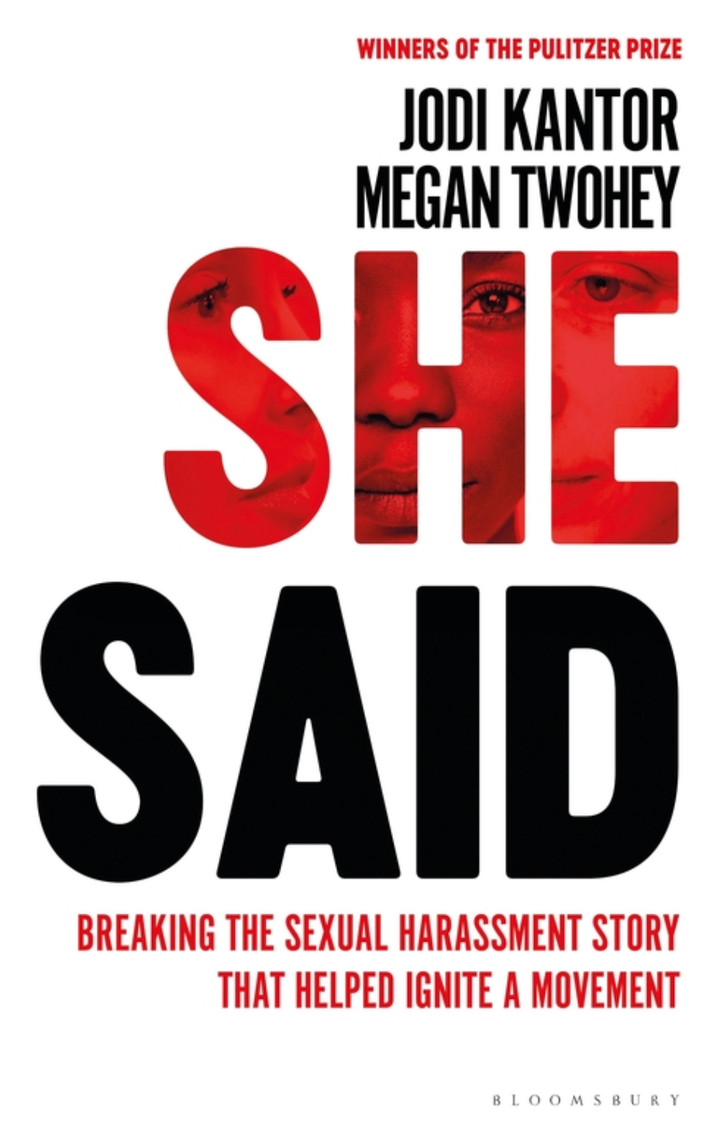 Excerpted with permission from She Said: Breaking the Sexual Harassment Story That Helped Ignite a Movement by Jodi Kantor and Megan Twohey, Bloomsbury Circus.