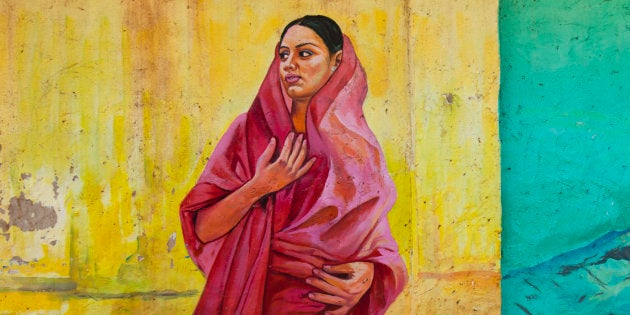 The Executive Council of Central University of Haryana (CUH), situated in Mahendragarh, reprimanded two university professors for staging a play on campus that had featured soldiers of the Indian Army among its cast of characters.
Snehsata Manav and Manoj Kumar, who teach in the university's English Department, helped put up the play, titled Draupadi, which was based on a short story by the noted writer Mahasweta Devi. The play revolves around the character of a tribal woman in West Bengal, and the caste and gender based violence inflicted on her by the state, as well as the armed forces.
As reported in the Telegraph, Manav and Kumar had added an epilogue to the play about the Indian Army and the terrorist attack on the Indian Army camp in Uri.
The staging of the play in September this year had been criticised by some university students including those belonging to the Akhil Bharatiya Vidyarthi Parishad, the student wing of the Bharatiya Janata Party. According to the Indian Express, a scene in the play that shows a woman being raped by a man in an army uniform had offended many viewers.
On Tuesday, the university's executive council discussed the findings of the inquiry committee that had been set up to look into the circumstances of the play's staging. The committee recommended that both the professors be reprimanded for their role in staging of the play and this was approved and adopted by the Executive Council.
Both Manav and Kumar have been issued written warnings by the university.
Last month, according to The Tribune, over 70 Europe based scholars of South Asian origin had written to the CUH vice-chancellor, urging him to let Draupadi be staged.
The Quint has uploaded the 'offending' excerpt from the short story:
Popular in the Community