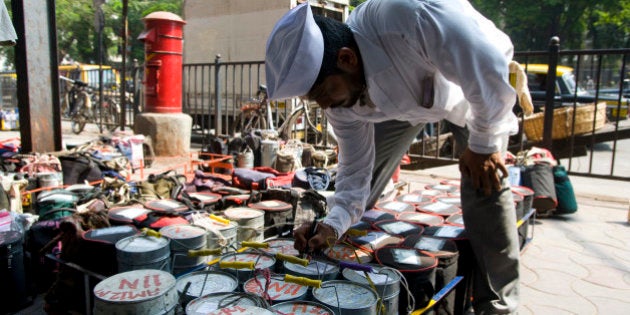 Have you ever wondered what to do with the staggering amount of left over food from parties? Most of which goes straight to the bin the next day because you don't know who to give it to and don't have time to go the extra mile of finding people who may need it. However, if you are in Mumbai, you now have an option.
According to Mumbai Mirror, 400 dabbawalas have got together help distribute leftover food to the poor.
"The dabbawalas - members of Mumbai Jevandabbe Vahatuk Mahamandal, biggest union of the community in the city - have tied up with 30 major wedding planners and caterers who will call on two helpline numbers and schedule a 'pick-up'," the report says.
That apart, any individual or organisation who want to take their assistance in distributing leftovers, can call them on +919867221310 and +918652760542.
Subhash Talekar, spokesperson of the dabbawala association explained that they will put in extra hours after their regular work schedule to facilitate the collection and distribution of this food to the poor in the city. The initiative, called Roti Bank, is hoping to feed a lot of the city's hunger-struck pavement dwellers from the year-end festivities this week.
This isn't the first time the dabbawalas have signed up for an initiative that aims to feed the poor. In 2013, a generously hyped initiative called 'Share My Dabba' had taken the internet by a storm. Floated by an organisation called Happy Life Welfare Society, the programme aimed to distribute the food left over in people's dabbas to the poor and the hungry. The video, created by advertising agency McCann Erickson went viral with people lauding the initiative.
However, 'Share My Dabba' fizzled out soon after the promotional video had had it's moment under the internet sun. Like this article points out, there were several logistical issues involved in the initiative and there was no way the process of distributing leftovers could be carried out without disturbing the dabbawala system. More importantly, it wasn't an initiative started by the dabbawalas themselves. They were merely roped in to be a part of the programme by the advertising agency, the article revealed.
'Roti Bank', on the other hand, seems foolproof in comparison. It seems to have a perfectly legitimate working model and is an initiative started by the dabbawalas themselves. Moreover, the dabbawalas have made it clear how they will work the plan. Dabbawalas will group themselves according to the locations of the caterers they have tied up with and the people who will call them. "The dabbawalas nearest to the location will collect it and distribute it among pavement dwellers, slum residents and anyone living below the breadline," says Mumbai Mirror. This will be done after they are done with their regular work.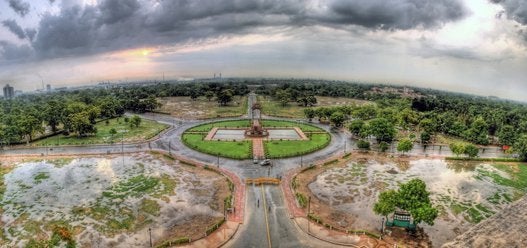 Never Before Seen Images Of India Gate