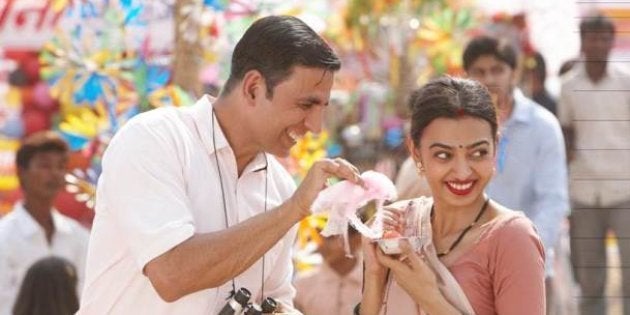 The Akshay Kumar-Radhika Apte-Sonam Kapoor-starrer Padman opens in cinemas today.
Based on the life of Padmashree winner, Arunachalam Muruganantham, the man who made affordable sanitary napkins a reality for women, the film is directed by Cheeni Kum and Paa-helmer, R Balki, and is produced by Twinkle Khanna.
Here's what the critics are saying about the film.
In his review for NDTV, Raja Sen said, "In R Balki's inspiring and touching film, we have this very hero trying on a sanitary napkin, then riding a bicycle with his trousers bloodied. In a country where people buy undershirts based on what Kumar claims to wear, this feels historic. While many a film can be labeled relevant or commendable, that does not automatically make it a fine film. PadMan is a genuinely strong movie, telling an unlikely story in likable fashion and doing it briskly and smartly."
Anna Vetticad of Firstpost wrote, "By the second half, Padman stumbles. One reason is the insertion of a character called Pari Walia as an MBA student who decides to help Chauhan/Muruganantham in his business. Sonam Kapoor is sweet as the fictional. Ms. Walia until the silly contrivance of a romance between her and the hero, which is hurriedly forced into the narrative. This terribly unconvincing angle sullies their segment because the writing does not convey a progression of feelings up to the point where she expresses her feelings for him."
Shubhra Gupta of The Indian Express gave it a 2-star rating. "Padman is as worthy, but it isn't a particularly enjoyable film. It has tonal problems because it is trying to appeal to many constituencies at the same time."
Anupama Chopra of Film Companion said, "Though Pad Man is firmly committed to women empowerment, some of the dialogue is painfully clumsy. At one point, a character says – mard hone ka maza ander ki aurat jagaane se hi aata hai."
In her Mint review, Udita Juhunjhunwala wrote, "Padman rings far truer than the other Kumar public-service announcement —Toilet: Ek Prem Katha — because Lakshmikant accepts help in getting the job done and the story's intent seems genuinely to break taboos. It clearly aims to be a conversation starter around periods, not just among husbands and wives, but also men and women in general."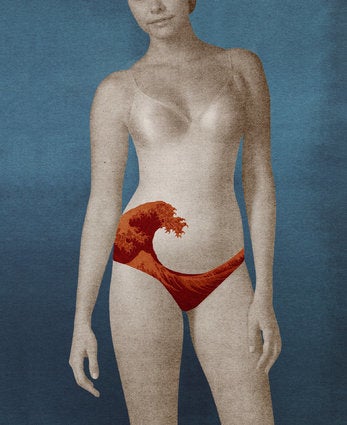 11 Questions Women Have About Their Periods