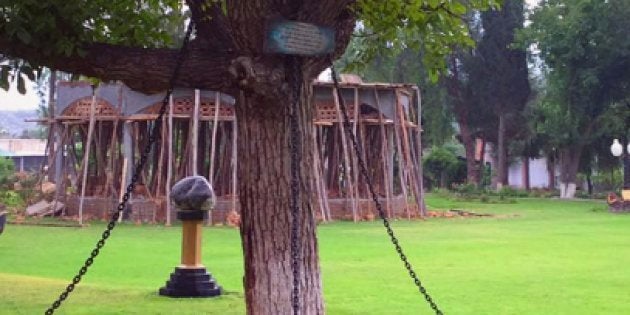 In 1898, a banyan tree located in Landi Kotal army cantonment area in present-day Pakistan was 'arrested' on the orders of a British Army officer. Hundred and eighteen years later, the tree's punishment continues. It is still tied with a chain, probably to ensure that it doesn't try to escape.
You might be inclined to think otherwise, but this is not a joke.
According to the reports in several Pakistani newspapers, the story goes like this:
Over a hundred years ago, during the high noon of the British Empire, army officer James Squid saw an old banyan tree and thought that it was lurching towards him. The officer, who was reportedly intoxicated, felt threatened by the tree and asked the mess sergeant to arrest it.
The mess sergeant followed the officer's orders and chained the offending tree.
Now, years later, it stands in the same spot with a board hanging on it that reads: "I am under arrest."
People often visit the area just to look at the incarcerated tree.
"Through this act, the British basically implied to the tribesmen that if they dared act against the Raj, they too would be punished in a similar fashion," a local resident told the Tribune.
Locals say that the captive tree is a symbol of the draconian British Raj Frontier Crimes Regulation (FCR) laws. The laws were drafted specifically for the purpose of countering Pashtun opposition to the British rule.
Landi Kotal is a small town situated in the Federally Administered Tribal Areas of Pakistan. It is located at the western edge of the Khyber Pass that traditionally marks the entrance to Afghanistan.
It has witnessed the jostle of multiple empires as they fought for the remote, rich expanses of the Hindukush. From 1899, like the other posts in the Khyber, Landi Kotal had been garrisoned by the Khyber Rifles, an irregular corps of militia recruited from the tribes of the Khyber Agency.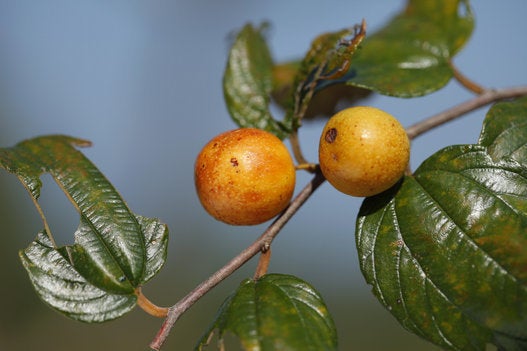 Gorgeous Photos Of Delhi's Native Trees
Popular in the Community