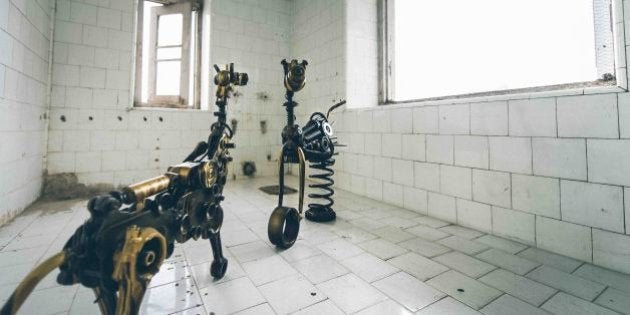 Since the 1990s, the magnificent Hill Fort Palace has stood cold and forgotten atop the Naubat Pahad, occasionally remembered by the city of Hyderabad as a faint link to the Nizam era. However, in recent years, its grim demeanour has started gaining popularity as the apt setting for art displays in the city.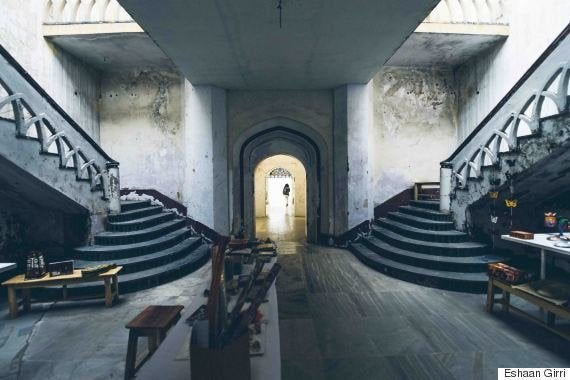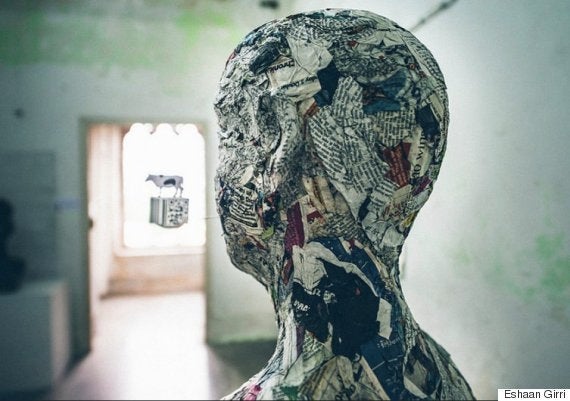 Hyderabad-based photographer Eshaan Girri (also a partner at an export company) decided to showcase the idyllic backdrop the ruined palace provides after visiting it for one of the art shows with his aunt.
"Instead of focusing on the art pieces, I was absorbing the aura of the place itself. It was weird to imagine what such art work was doing in a place like this, and how the ruins actually enhanced these pieces of art," he told HuffPost India.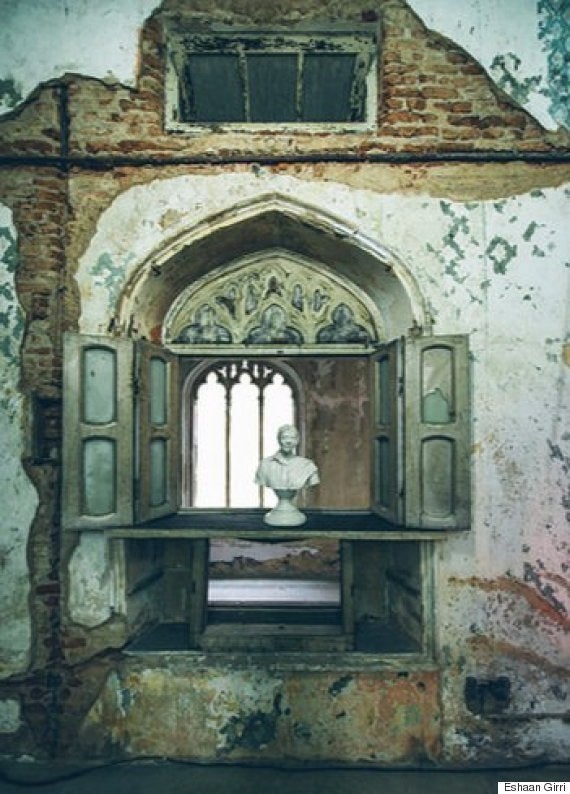 Girri claims that such architecture (inspired by Trinity College, Cambridge) exists nowhere else in Hyderabad, and is a piece of artwork in itself: "it has distinct medieval personality, that resonates with an unusually bold design and weird angles."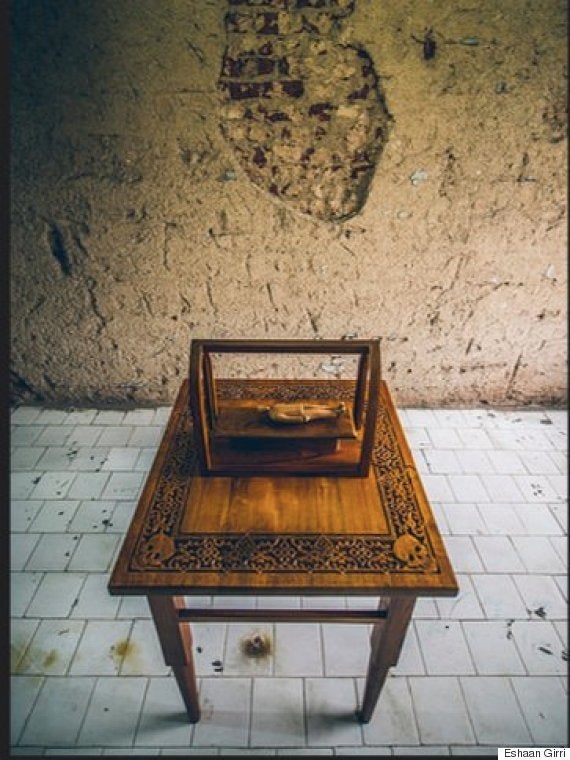 Built in 1915 by Sir Nizamat Jung, chief justice to the Nizam, the Hill Fort Palace was relaunched as The Ritz Palace Hotel in 1955 – Jung sold it to the government in 1929, who then in turn gave it on lease to the Ritz Hotel Company, who ran it till the late 1990s. "There have been various proposals by the government since then to turn this six-acre property into a heritage hotel, or as a government guest house or even a restaurant, but nothing really happened till an art biennale last year," said Girri who hung around after the art show to capture the "tragic beauty" of the place.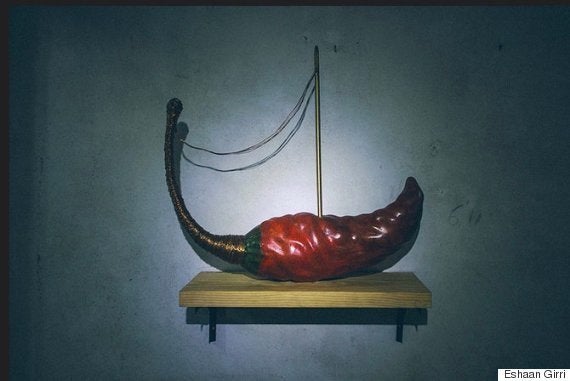 "It's got incredible potential to bloom as an art gallery," said Girri who claims to be waiting for locals and art enthusiasts alike to discover the depressive yet alluring mood of the once opulent hotel.
Here are the rest of the images of the hotel.