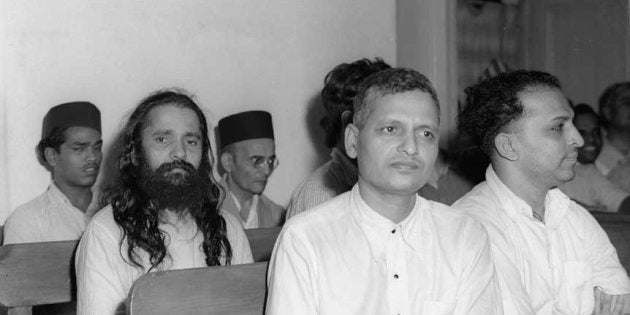 The Hindu Mahasabha office in Gwalior's Daulatgunj, where Nathuram Godse is said to have stayed for a week prior to the assassination of Mahatma Gandhi was yesterday earmarked by the far right Hindu party as the site for a temple to Gandhi's killer.
The Hindu Mahasabha laid the foundation of the temple in the office after the Madhya Pradesh government reportedly turned down their request for land to build the temple, a structure expected to offend millions of people who regard Gandhi as the 'Father of the Nation' and revere him for his lifelong teachings of non-violence and firm stand against social oppression.
"We had sought land from the Gwalior administration for a grand temple in memory of Nathuram Godse. Our plea was denied, so we have decided to build a temple inside our Daulatgunj office in Gwalior, " Jaiveer Bhardwaj, a Hindu Mahasabha leader, told the Telegraph newspaper.
It is believed that the gun used to kill Gandhi also came from an unidentified owner in Gwalior.
The paper quoted state Congress leader Manak Aggarwal as saying that it was "an insult to glorify a killer."
"The BJP has over 25-26 affiliate-wings which remain engaged in bizarre acts and later the BJP disowns their deeds," Leader of Opposition, Ajay Singh, told News18.