When you next shop in H&M you'll want to pick up a size smaller than usual as the brand has conceded to customer demand and increased the measurements of its items.
An H&M spokesperson told HuffPost UK: "Following customer feedback, we are taking the steps to change our womenswear measurements to be in line with UK sizing, for example the previous measurements and fit of a size 12 will now be the measurements of a size 10".
The Swedish high street store was prompted to review its sizing after feedback from customers including Rebecca Parker, who wrote an open letter to the brand after struggling to get into a pair of size 14 jeans, despite wearing a size 14 in other high street stores.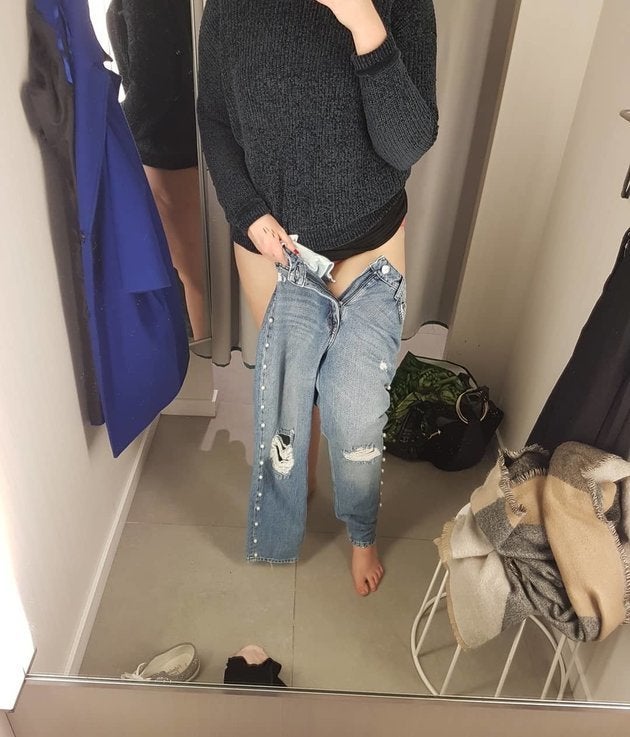 Parker has told HuffPost UK she views the sizing change as "a small victory that I think will have such a great impact".
She previously wrote to H&M: "The more I thought about it, and those jeans, I realised it wasn't my failure that prevented me from pulling on a pair of trousers, but yours.
"I am very proud of my body. It has taken a long time but I am thoroughly content with my large hips, squishy thighs and little tum, thank you very much. When I tried on your jeans I was annoyed, hot and frustrated. The pair of jeans clearly were not made for a woman who is a size 14. Why is that?"
The discrepancy was due to a difference of opinion between H&M and the rest of the high street about how European clothing sizes translate to UK ones. So while in the majority of shops a European size 40 would be labelled a UK size 12, in H&M it would be labelled a size 14.
H&M has already started rolling out the new labels to bring their sizes in line with other high street shops in the UK, but it will take some time for all the stock to get the updated labels.
"This will be a gradual process and we cannot confirm when this will be 100% complete," the spokesperson said. "The new sizing is in effect already in our stores and shortly will be online, we aim to make this transition as smooth as possible for the customer and we urge customers to try on garments and check the measurements for guidance."
In practice this means that an item that would have previously been labelled as size 12, will now be labelled size 10, and an item that was previously labelled a 20 will now be an 18. The brand will still be going up to a size 20 in its mainline and a size 36 in its plus-size range, but these will measure larger than they previously did.
Popular in the Community