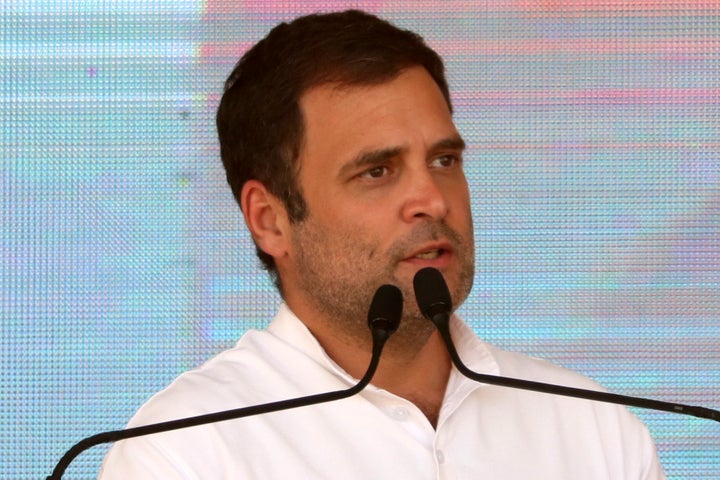 The Ministry of Home Affairs on Tuesday sent a notice to Congress president Rahul Gandhi over a complaint about his citizenship, according to media reports.
The notice has been served on a complaint by Bharatiya Janata Party (BJP) MP Subramanian Swamy, who claimed that Gandhi was listed as one of the directors of a company registered in the United Kingdom, according to The Indian Express. He further said that Gandhi had declared his nationality as "British" in the company's annual returns filed in 2005 and 2006, the report added.
MHA has asked Gandhi to respond within a fortnight.
Congress' Sanjay Jha said that "this is a manifestation of Modi and Amit Shah in panic mode", according to NDTV.
"The entire world knows Rahul Gandhi is Indian citizen by birth. Modiji has no answer for unemployment, Modiji has no answer for agrarian distress and black money, that's why he's resorting to fake narrative through his government's notices to divert attention," said Congress spokesperson Randeep Singh Surjewala.
Congress general secretary Priyanka Gandhi Vadra also responded to the notice, saying, "world knows Rahul Gandhi is Indian", reported NDTV. "I have never heard such rubbish."