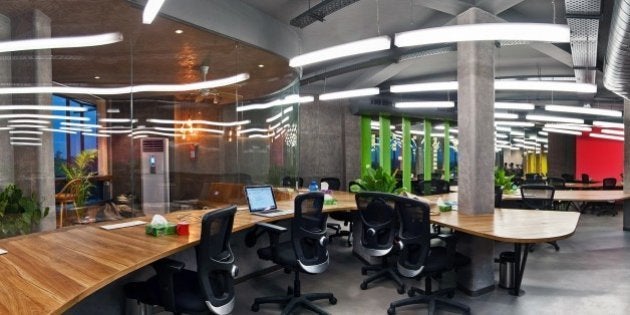 Property listing website Housing.com today unveiled its new 3,000 square feet design studio in Hauz Khas, New Delhi.
The studio will function as a collaborative workplace, with a mix of workstations and break-out rooms. It has been designed by Chromed Design Studio, a Delhi-based design firm.
"Our design team has played a pivotal role in creating best-in-class products and designs which have resonated with our users. We are excited about our ultra-cool design studio which is sure to foster creativity and inspire the teams to curate beautiful designs and 10X better products," said Suvonil Chatterjee, chief design officer, Housing.com.
The studio overlooks an old dilapidated fort and a small lake in Hauz Khas Village. "We decided to break away from a conventional notion of workstation and meeting rooms, and came up with a design that offers collaborative workspace with brilliant views from both indoor and outdoor areas," said Abhigyan Neogi, founder and principal architect, Chromed Design Studio.
Here are some pictures of the space: