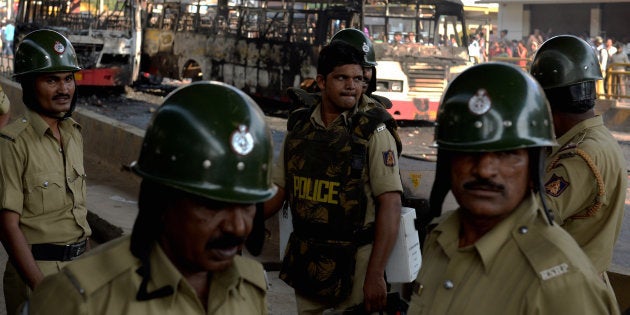 The last few days have been chaotic for residents of Bengaluru.
On Monday, the city witnessed massive protests after the Supreme Court ordered Karnataka to release 15,000 cusecs of water from the Cauvery river so that it could flow into neighbouring Tamil Nadu, reigniting a long-simmering dispute in the region about who gets to use how much water.
The violence forced the police to impose curfew in parts of Bengaluru, two days later.
Naturally, residents became concerned about their safety when venturing out of their houses. But, as befits India's IT capital, the Twitter handles of Bengaluru City Police and Bengaluru Traffic Police were busy helping city residents and soothing their safety related anxieties.
After the news broke that parts of Bengaluru had been hit by violence and rioting, Aniket Kumar was stranded in Whitefield, a city suburb with a concentration of IT offices. His company asked him to return home but there was no way of telling if he could safely reach his home situated in the Indiranagar locality. So, he tweeted to the city police, asking them.
For scores of Bangaloreans confined to their homes because of the Cauvery unrest, the city police Twitter handle became the most reliable source of information to gauge the state of affairs outside.
The police kept providing minute-to-minute updates on the social media platform about the situation in the city.
"We have put out at least 700 tweets, excluding retweets, since 2 pm on Monday," constable Lokesh HM, a former call-centre employee, told the Economic Times.
A team of 14 handles Bangalore police's Twitter and Facebook accounts, and their WhatsApp number.
The police's Twitter handle has gained 62,000 new followers since Monday noon.
While keeping them abreast of conditions, the Twitter handle advised people to ignore 'rumours' that often came as WhatsApp forwards.
A sub-inspector who is a part of the social media team told The Hinduthat, over the past few days, they had received about 5,000 queries daily on an average.
"Our arms are numb with all the typing. Who would have thought this was an occupational hazard," he joked.
The police's social media efforts have been applauded by netizens.
This morning, the police team posted this message for their followers:
Everywhere, the police are often at the receiving end when it comes to people's perceptions but there is little doubt that they were there for the people of Bengaluru in their hour of need.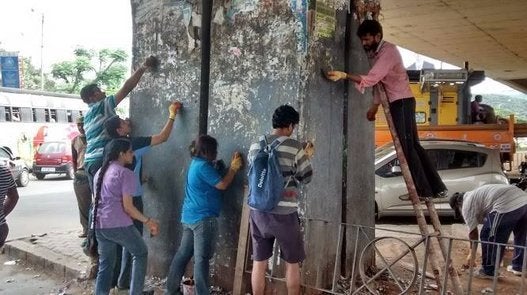 India's Anonymous Volunteers Clean Up Bengaluru