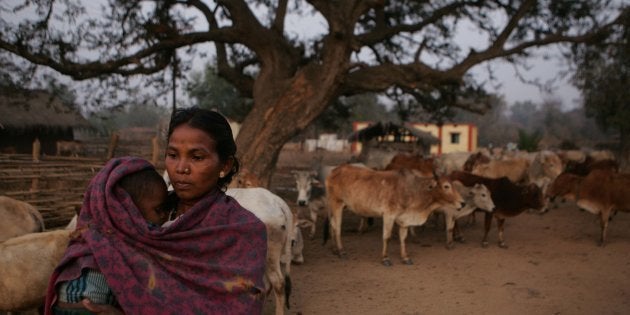 Following Centre's ban on sale of cattle for slaughter, government agencies argued that farmers stand to benefit from the new decision. Explaining the ban, a statement from the Union Environment Ministry said that if the cattle is protected from abuse, farmers will only be able to buy and sell healthy cattle.
The ban prevents cattle to be sold for slaughter from animal or cattle markets. Traders usually buy cattle for slaughter from these markets, which until now also acted as a meeting point for farmers who want to sell cattle and parties who want to purchase them. Now on, parties wanting to buy cattle for slaughter can't buy them from a wholesale cattle market.
"The notified rules will remove the scope of illegal sale and smuggling of the cattle, which is a major concern. The specific provisions apply only to animals which are bought and sold in the notified livestock markets and animals that are seized as case properties. These rules do not cover other areas," the statement said, reports Mint.
However, experts and some farmers themselves have argued that the ban may 'protect' cattle, but will ends up hurting farmers.
In an interview to NDTV, a farmer from Uttar Pradesh told that he will feed his buffaloes for as long as he can and will then abandon them when he has no money left.
Naresh Kumar told NDTV, "Now that they're not letting us sell buffaloes. I have no money, I don't even have place to tie more buffaloes. My parents are sick."
Kumar's problem is probably a reflection of what thousands of poor farmers across the country will face.
Farmers usually keep buffaloes till they produce milk, and once they stop, they are sold off to other traders for slaughter.
And to sell these old cattle farmers would usually go to cattle markets where they'd easily find buyers. However, with the new rule, they'd have to find buyers through other channels or individually seek out slaughterhouse owners. Apart from the fact that it would require more networking legwork and headache on the part of the farmer, this could lead them to depend on middle-men, who of course, will thrive on their desperation and helplessness. Middle-men have been considered the bane of several poor workers in India like the ones in the handloom industry.
Or else, they will have to keep taking care of the cattle and most farmers can't afford that in India.
Syed Aman, a third generation caretaker of the cattle market, tells NDTV, "A dairy farmer buys a buffalo for around Rs. 40,000 to 50,000 depending on how much milk it can give. Once it becomes infirm he sells it to a slaughterhouse for around Rs. 25,000 to 30,000."
Aman's comments indicate to the huge financial burden farmers have to bare because of the new rule.
Spokesperson of the All India Meat and Livestock Exporters Association, Fauzan Alavi, had already warned that the rule will put our already burdened farmers under more financial pressure.
He had told PTI, "It is the unproductive cattle, which arrives in large number for sale in these markets, as their feasibility virtually cease to exist, while the per day maintenance cost goes up."
"The high yielding milching animals rarely arrive at the cattle market for sale. The per day cost incurred on a buffalo ranges from Rs 125 to Rs 150, while the general price of the milk sold is Rs 40 per litre. If the per day milk production dips, then gradually the cattle becomes unproductive," Alavi had said.
What the Uttar Pradesh farmer told NDTV today, was already being predicted by experts. As pointed out by Sagari R Ramadas in an article in The Wire, this rule will also give rise to 'stray' cattle. Farmers like Kumar, who are unable to sell cattle will abandon them. The animals will then crowd roads and public spaces as strays.
Another article in Scroll pointed out that farmers who would usually sell cattle while trying to pay back debts, will now face great difficulty in doing so. In fact, they may not be able to get the right price for the cattle as well.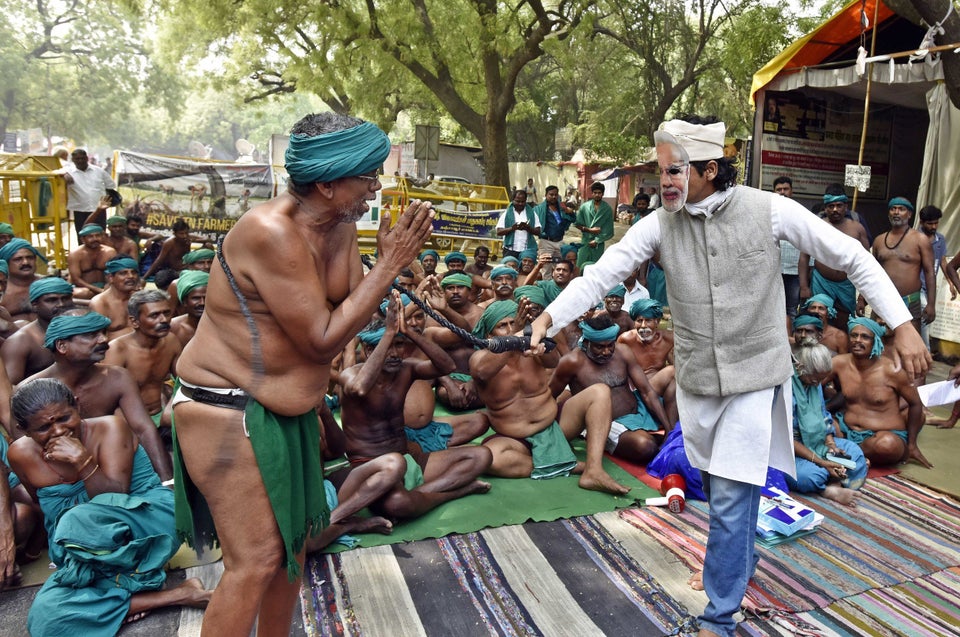 Tamil Nadu Farmers Protest In Delhi
Popular in the Community