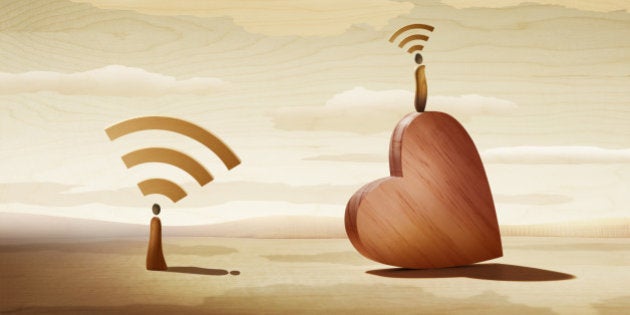 Let's face it. Dating in India can be tricky business that needs more than just chemistry between the participants to reach a happy ending. It's not exactly a surprise to anyone who has ever tried to date that India is not the safest place to go out and meet a stranger. Awkward and pointed questions about caste and religion are often major turn-offs.
But thankfully the switch to digital is steadily, if slowly, ensuring that Indians have a safe and pleasant experience and multiple options to choose from while dating online.
According to MindShift Metrics, the research arm of Mindshift Interactive, nearly 67 per cent of singles know couples dating online and have met via such online portals. Their studies also show that by 2040 couples that have met online (33 per cent) will rise to 70 per cent.
"If you were a twenty something Indian gay man in the country looking to meet someone, there were only about 4 portals that did the trick: Gay.com, Rediff.com, Guys4Men.com (now PlanetRomeo.com) and the Yahoo chatrooms," says journalist Ankit Gupta. "My first encounter ended up in a friendship that's lasted over a decade! Boyfriend number 2 was love, one chat message at a time."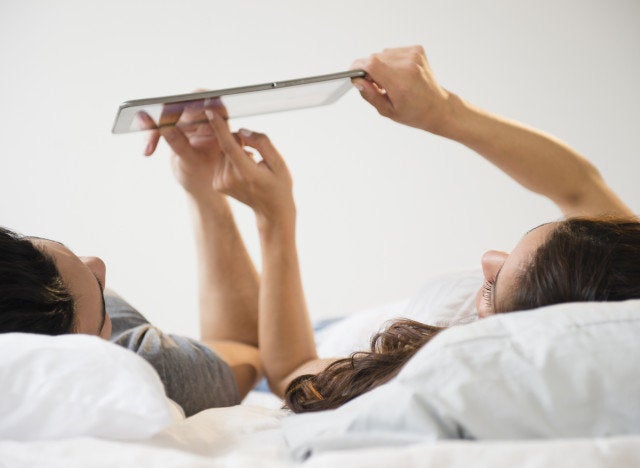 In 1996, matrimony site Shaadi.com had astonishing success results (without dealing with the painfully awkward social meetings set up by parents over Tambolas and kitty parties). Today the site boasts over 3.2 million matches and has branched into other categories such as personalised and VIP matchmaking matrimonial services.
This mushrooming of Indian wedding websites has uncovered the previously untapped market of digital dating: the prequel to the 'I-dos'.
"Long before dating sites or apps were available in India, people would try to find dates on matrimony sites. In fact, many still do," says Ravi Mittal, CEO of QuackQuack, an online dating portal.
"But now that there are independent websites and apps available bringing similar minded singles on a single platform, it has become easier to find a date online and making it less awkward," he says.
There's also that steady transition from the net to the ubiquitous mobile: app dating is steadily gaining more popularity. According to Mindshift Metrics, dating websites continue to thrive, but have had to come up with mobile versions to keep up with their impatient users' requirements.
Their research also shows that apps such as Tinder and OkCupid are keen on tackling dating through social graphs and chemistry, initiating the oh-so-easy left swipe. "Most people like me prefer Grindr is simple because it is quick and harmless. It shows men who are nearby, which is all the more excellent if it's just a hookup you're looking for," says Gupta.
"The best thing about apps like Grindr is that they have taken away the problem to actually going out to look for dates. It's all there in your cellphone, it's private and has it's own security features inbuilt, which allow you to block someone if they come on too strong."
Mittal's venture, Quack Quack has a registered usage of over 5.2 lakh people, and boasts 1,200 new signups every day with Bengaluru being the most active city.
"Users after creating this profiles send waves (pre-defined ice-breakers) to introduce themselves," says Mittal. And receivers, if interested, reply back with a wave to break the ice. As users match their interests, they gradually shift from messaging or chatting to offline.
If you're looking for a hookup…Hit Tinder
Tinder, known for making its left-swipe a popular hash tag today, is one of the simplest dating apps. It uses your Facebook information to find matches closest to you. Then it's a matter of swiping right to chat with someone you like or left to pass him or her over. If they've also liked you, you can initiate a conversation. Interestingly, Mindshift Metric's research shows that men on Tinder are nearly three times as likely to swipe 'like' (46 per cent to be more exact as compared to a measly 14 per cent of women.
If you want a meaningful relationship….Go the Woo way
Woo is another popular option if you're not looking for an easy hookup.
"We at Woo – a dating app available on iOS and Android phones – are very clear about keeping thrill-seekers and married folks out through a three-layered filtering process, which includes a team of curators and screening profiles," says Sumesh Menon, co-founder and CEO, U2opia Mobile. "Woo is all about real connections, and meaningful relationships that last."
Woo, according to Menon, has already formed 300K matches and has 200K users at present. As Menon recounts one of his favourite experiences (the team once received a wedding invite from a couple who met on Woo), he is also quick to emphasize that the digital dating industry's biggest challenge is still ensuring a positive user experience.
Or Floh in the right direction...
Operating in 15 cities and 5 countries, Floh was started to help online matches meet offline. It hosts matchmaking events throughout the year in New York, Bengaluru, Mumbai and Delhi, and is planning to expand to Chennai, Kolkata, Pune, San Franciso and Hyderabad. These include a plethora of events aimed to bring out the romantic in an interested single: sessions of single malt evenings, dancing, vintage car rallies and so on at premium joints (a few examples are Indigo, Olive, Café Zoe and Monkey Bar).
The organization has been rated number 2 on the Forbes list of top startups last year, within just 2 years of its incorporation and floats between the two extremes of Tinder hookups and matrimonial sites.
A membership fee of Rs 1,250 – Rs 2,500 is charged on a flexible annual or monthly plan with special offers for teachers, academicians and non-profit professionals.
FNM attempts to make longer-lasting matches by limiting its lower age (though not its upper age limit): only women above the age of 26, and men above 28 years are allowed to use the service.
"Since we started this 5 years ago, we noticed an interesting trend of urban Indian singles between the ages of 30-45," says founder Varsha Vadhyar.
"There is a heavy amount of screening before members are accepted." Footloose is 3,000 people strong with members across the country, and a few from foreign shores. It claims to have seen 52 weddings made from their connections, with the last two being single parents. Footloose No More organizes dedicated events for matches, but focuses more on weddings than simply dating.
If you're worried about security…Get Vee the programme
Even with close to one lakh downloads with over 10 million profile views recorded, the app Vee has some strict security measures put in place – especially for women: The Ant-Screenshot feature doesn't let random people take screenshots of your profile, and the Disappear Chat option will delete chat records from both users phones. Vee works on a strict profile filter that doesn't allow different profiles to be created, and allowing women to select appealing profiles customised through their preferences of location, age, profession and other generic bucket-list items.
It also offers a Go Invisible feature lets you see everyone without being viewed. You can also adjust your settings to limit your profile views so not everyone can find you. The Break-up feature facilitates breaking connections.