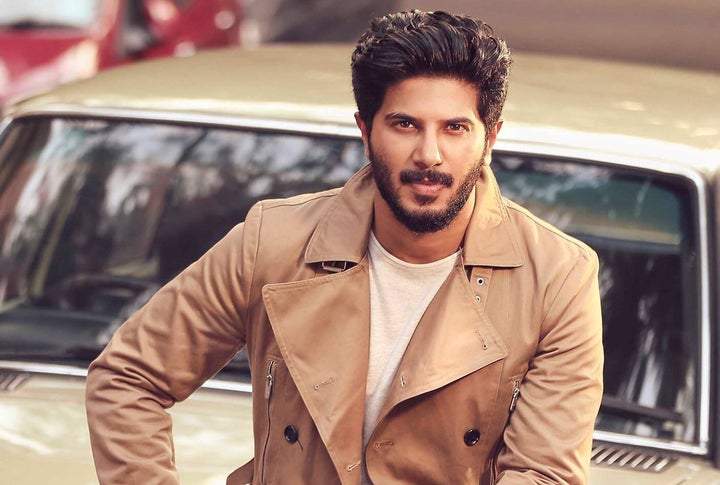 For a superstar's son, Dulquer Salmaan's entry into Malayalam cinema barely made a ripple. And strangely, this was by choice. As Mammootty's son, he could have gone for a flashy debut, complete with a breathless media countdown, and nothing would have been out of place. Instead, his first movie Second Show (2012) was directed by a debutant and showcased a bunch of newcomers. The low-budget noir gangster film didn't click at the box office, but Dulquer's acting and his general lack of airs did with viewers.
Since that unassuming launch, Dulquer's easy charm and willingness to choose movies helmed by smaller names has made him one of the most popular young stars in Malayalam cinema. Among the men, he is counted along with Fahadh Faasil and Nivin Pauly as scripting a different path for an industry that was bloated with senseless scripts and misogynistic star vehicles. Years later, when the other superstar's son, Pranav Mohanlal, made his debut as a hero with a big-budget action thriller that let him showcase his parkour skills, many commentators recalled Dulquer's quiet entry.
The business graduate once told this writer that he had convinced himself that directing was where he belonged.
"I think it was my way of edging closer to films without being subjected to the inevitable comparisons with my dad. I would get these random ideas, round up some friends and make short films and music videos. Nothing much came of it and I went back to working in finance. Over time, I started finding my job mechanical. I remember making a call to my folks from Dubai in 2010 and telling them I was done and that I wanted to do something creative. I did a three-month acting workshop with Barry John in Mumbai before joining the industry," he said during that interview.
At the time of Dulquer's debut, Fahadh (Malayalam cinema's first metro-sexual actor, whose re-entry changed the industry in multiple ways) was slowly finding his feet by being part of new-wave cinema. This was a time when young audiences, tired of ageing superstars, were looking for people they could relate to both on screen and off.
Dulquer, in some ways, spoke to the confusion of a generation that didn't want to do the same things their parents did, but weren't exactly sure how they could be different. This could be why, for a few years since Ustad Hotel, he seemed to be playing a sophisticated, rebellious, outspoken (but mostly sweet), confused young man in one movie after another. Some of these worked, some didn't, but it was obvious that Dulquer was here to stay.
"He has a natural charm topped by a rich baritone, which often helps to overcome the ordinariness of a script. That he doesn't remind us of his father is also a big plus," is how film critic Krishna Kumar puts it.
The career graph
After Dulquer's under-the-radar debut, he soon tasted success with Ustad Hotel (2012), directed by Anwar Rasheed and written by Anjali Menon. The feel-good film about the bond between a young, urbane aspiring chef and his grandfather (Thilakan), who runs a small hotel in Kozhikode, had a winning combination of great performances, cinematography and music.
The same year, Dulquer also turned in a solid performance in debutant director Roopesh Peethambaran's revenge thriller, Theevram, but the movie didn't work with critics or viewers.
But with Dulquer, his choices never seemed like a star's strategic game plan, it was about films that appealed to him in some way.
In Martin Prakkat's ABCD (2013), he lived the role of a spoilt NRI brat, which boxed him in a headphone-wearing-urban-prodigal-son narrative for quite some time. But his films worked with youngsters. There was nothing starry or intangible about him. He seemed to be one of them, their "Kunjikka" (an endearment inspired by 'Mammukka', as his father's fans lovingly call him)
The same year, in the Sameer Thahir road movie Neelakasham Pachakadal Chuvanna Bhoomi (a title that brings together the sky, sea and earth), he played Kasi, a young student leader who rides a bike all the way from Kerala to Nagaland to meet his lover.
This was new terrain for Malayalam cinema in more ways than one—to young Malayalis who had been exposed to other cultures and lives, Dulquer's quest didn't seem surprising at all. It may even have been inspiring.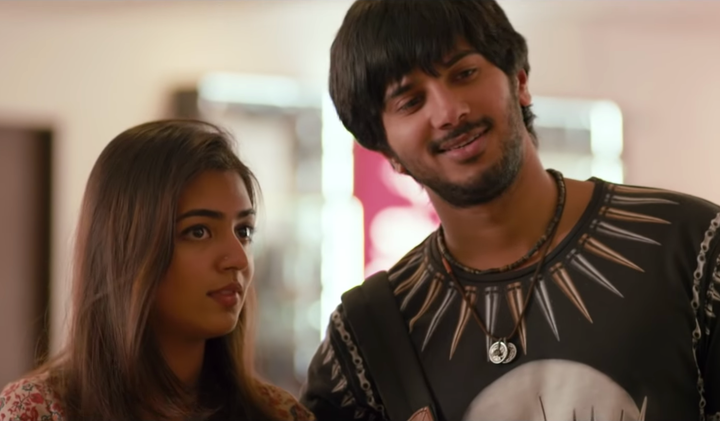 The actor remembers this movie fondly for more than one reason.
"I love the film because it allowed me to do what my parents were always too paranoid to let me do: go on a road trip. Travelling across seven states on a bike was a dream come true for me."
Thahir calls Dulquer a "thinking actor".
"Though I am friends with him, on the sets he is a thorough professional. The younger lot are more chilled out but take their job seriously. Dulquer's mood often changes according to the depth of his roles," he said.
The Amal Neerad-directed Kullante Bharya (a segment in the anthology 5 Sundarikal) was an attempt by Dulquer to step away from his yuppie image. In a character inspired by Rear Window, Dulquer played a photographer in a wheelchair who saw the world around him through the window. His narration, in that deep baritone, was a highlight.
There were wrong choices along the way too—Pattam Pole (2013) and Salala Mobiles (2014), which sank at the box office. But Dulquer doesn't regret these, calling them "experiments that looked fine on paper but didn't work well on screen".
His most money-spinning film till date, Bangalore Days (2014), also starred Fahadh Faasil and Nivin Pauly, who all became successful around the same time, expanding the industry's ability to accommodate more than two stars at the same time. They also tasted success around the same time.
"When I am the sole hero, I push myself more because a lot depends on me. I find that usually with multi-starrers, a bunch of actors become one giant character. They have a collective conflict and graph in the film. The exception is Bangalore Days. Anjali handled it very intelligently because Fahadh, Nivin and I each had our own parallel storyline and separate character arcs," said Dulquer, who played a bike-racing enthusiast who comes from a broken home in the movie, which also starred Parvathy and Nazriya Nazim. His Arjun, an abrasive young man who pushes people away before they can hurt him, was rebellious but also sensitive, and often the movie's voice of reason (except when it came to his own life).
"Dulquer is one of the warmest human beings I have come across. He can surprise you with his sensitivity as an actor," said Anjali Menon.
He has sometimes come under the scanner for playing in a safe zone, where his acting seems effortless but not much of a hard lift. Director Ranjith's Njan, a middling period film based on novelist and freedom fighter KTN Kotoor's life, was his first attempt to address that allegation. But the film tanked, along with the character Dulquer worked hard on. He was unable to pull off the heavy, prose-filled dialogues or add gravitas to a poorly written character.
After Prithviraj (who broke the jinx about star sons making it big), Dulquer was the first among his peers to foray into other languages. And these trips were largely successful. He debuted in Tamil with Balaji Mohan's Vaayai Moodi Pesavum (also released in Malayalam as Samsaram Arogyathinu Haanikaram), which did well in Tamil Nadu.
The turning point
2015 was a monumental year for the young star, with two films changing the course of his career. One was the Martin Prakkat-directed Charlie, written by Unni R. He played the role of the large-hearted Charlie, a bohemian who couldn't be pinned in one place, with elan. For an actor who was fundamentally playing updated versions of the same character, Charlie required him to step out of that comfort zone, trade his genteelness and sophistication for flamboyance and just go all out. In loose, quirky kurtas and a thick beard, Dulquer was uninhibited as the loud, affable, quirky, complex do-gooder introduced to us by the stories told by various other characters he has met. It was not an easy character to pull off, but his state award for best actor for the role was met with some controversy.
The other film was Mani Ratnam's OK Kanmani, a contemporary romance about two lovers who decide to live together as they don't believe in marriage. The movie won him fans from across languages.
"His Aadhi was a reboot of some of Mani Ratnam's iconic lovers on screen, Karthik in Mouna Ragam, Madhavan in Alaipayuthey, and Dulquer easily pulled it off. Also, his Tamil was perfect, something Nivin struggled with and failed in Ritchie," said Krishna Kumar.
Dulquer's skill with languages (like his father) has worked in his favour in many of his films. In Neelakasham Pachakadal Chuvanna Bhoomi, for instance, he easily slips across various languages — Hindi, English, Tamil and Malayalam—without a trace of an accent. In ABCD, the American accent sits lightly on him, as did Telugu in the 2018 biopic Mahanati. It also helps him dissolve into a pan-Indian space. In Karwaan, his unmemorable Bollywood debut last year, Dulquer spoke Hindi easily and managed to be convincing in the role of a non-Malayali.
"It's impressive that DQ has managed to find acceptance in other Indian film industries. It's no mean feat for an actor, especially since many celebrated Malayali actors have failed at it. He's undoubtedly got a universal appeal, one that transcends boundaries and languages," said Sneha May Francis, Bollywood film critic.
Playing Gemini Ganesan in Mahanati also won him praise from all quarters, and he has two Tamil movies and a Hindi rom-com, The Zoya Factor, lined up for this year.
"What works for him is his pan-Indian appeal, a charm that cuts across borders, (speaking) English well and an off-screen personality that seems deliberately understated," said Kumar.
Actor, not star?
The politically vibrant Kammatti Paadam (2016) stands out in Dulquer's career for two reasons: one, director Rajeev Ravi, never a fan of superstars, finally acknowledged the importance of a star by roping in Dulquer. And two, Dulquer happily played second fiddle to Vinayakan's fiery Ganga for most of the film, letting the talented actor shine in a role that finally did him justice. "He was in principle the narrator of the film where the big characters were Ganga and Balan Chettan. It's only towards the end that he is given a heroic platform," said Krishna Kumar.
But Dulquer did work hard to understand the raw and rooted Krishnan, where he comes from and why he is the way he is, and it shows in his performance. It is the director's most successful film till date. In a Facebook post, Dulquer liberally appreciated the performances of his lesser-known co-stars, who were later celebrated after the film's release.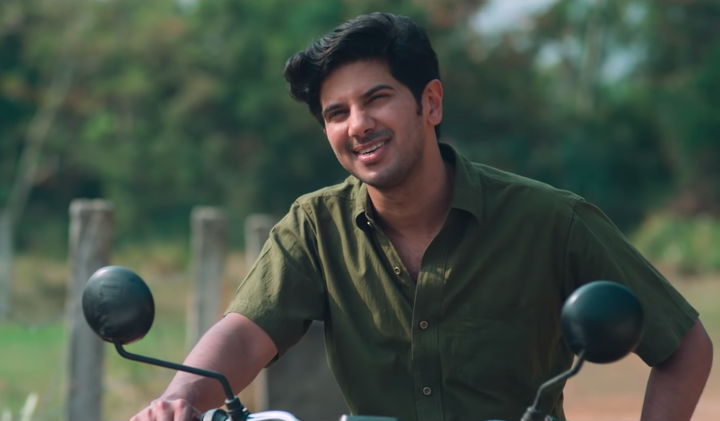 "When I am given a narration, often my character is not fully fleshed out. I have several discussions with the director, and we work on specifics together. Most of the time, either the character resonates with me or I know someone like that. If the role and his motivations are completely alien to me, then I rely on the director to guide my performance. I have no issues with going to a director before a shot and asking if something I plan to do is what the character would do," said Dulquer.
Kali, directed by Sameer Thahir, was another great act after Charlie. Dulquer's Siddharth has serious anger issues, affecting his work, marriage and life. Though the film became a thriller after the halfway mark, it is still an effective, well-made movie, and the viewer could empathise with Dulquer's inability to control himself.
2017 and 2018 were not exciting years for the actor, and that included Bejoy Nambiar's Solo, one of his most awaited films, getting panned by the masses and critics alike. The box-office wasn't too kind to either the Sathyan Anthikad film Jomonte Suvisheshangal (where Dulquer played a typical Anthikad hero) nor Amal Neerad's Comrade in America (the director's weakest film till date).
But his cameos during this time were appreciated. Be it the angel in Ann Mariya Kalippilanu or the lovable Imran in Parava.
His latest movie, Oru Yamandan Prema Katha, a mass colourful entertainer which released on Thursday, comes a year after Solo and Parava.
What's on his mind, though?
Malayalam actors have rarely been known for their celebration of fashion. Dulquer has changed that in his movies and outside. His young fans love his coloured jackets and sunglasses in Ustad Hotel and ABCD, leather jackets and boots in Neelakasham Pachakadal Chuvanna Bhoomi, and his boho-chic stoles and kurtas in Charlie. He credits his sense of style to his father, whose looks belie his actual age.
For the red carpet, Dulquer has roped in a personal stylist (Kalyani Desai) and wears international and Indian brands with flair. While Prithviraj and Nivin Pauly have also sported various labels on red carpets, Dulquer seems to wear them like a second skin.
His love for cars and bikes is also well-known—he owns a Triumph Bonneville, Mini Cooper and BMW i8. When he posts photos of these, it doesn't feel like a star showing off his possessions. That's probably why he hasn't been targeted by the infamous Malayali trolls till now.
Another reason for this could be that he is notoriously tight-lipped during interviews, at times coming across as too diplomatic and bland, rarely speaking his mind and almost never giving fodder for gossip. While he has rarely said anything controversial, that also means that he doesn't take a public stand, like in the 2017 case where an actor was sexually assaulted.
Interestingly, it's only in Malayalam cinema that you can see a father and son—the former, a 67-year-old megastar ruling the roost for three decades (along with Mohanlal) and the latter, a rising superstar, with over three million followers on Facebook—coexisting, doing diametrically different films and careful not to step into each other's territories.
Star or not, Dulquer just seems happy to be here. And he's passing on the favour, recently announcing plans to launch a production house. Though it has not been formally launched, he recently invited actors to try out for his first production venture, which he says will also be a space for "experimental small-budget films".
"I am glad I made that switch to acting. It's like I go to a new workplace every day and that's very exciting. This is a great time to be here."
Popular in the Community