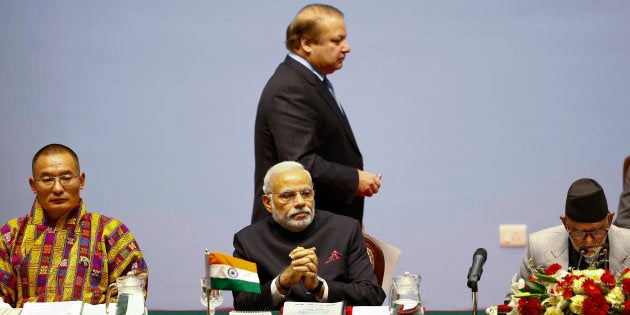 With five member-countries pulling out of next month's SAARC summit in an unprecedented boycott of Pakistan, the Modi government has achieved what it set out to do: humiliate and isolate its neighbor over the terrorist attack in Kashmir on September 18, which has claimed the lives of 19 soldiers.
While pulling out of the SAARC summit is no doubt a stinging response to the terrorist attack in Uri, foreign policy experts have pointed out that this is just one step in Modi government's long-term strategy to reconfigure regional cooperation to the exclusion of Pakistan.
This strategy is driven not only by Pakistan's failure to curb terrorism, but also by Islamabad impeding progress on other fronts such as trade, energy, and road connectivity in the region for decades. While playing the spoiler in SAARC, Pakistan has grand plans with China, which is investing over $50 billion in the "game changer" China-Pakistan Economic Corridor.
Gopalaswami Parthasarthy, who served as India's High Commissioner to Pakistan, and the Information Adviser to Prime Minister Rajiv Gandhi, said that New Delhi's approach to Pakistan is: "you do your thing with China, or whomever, and let us get on with our development."
"India is saying, as the Americans would put it, that Pakistan can go take a hike," he told HuffPost India. "We are going in another direction and we want others to join. Pakistan can go and wallow on its own if it wants to. All this has been in the works for several months."
Beyond SAARC, the Modi government is looking to BIMSTEC, (Bay of Bengal Initiative For Multi Sectoral Technical and Economic Cooperation), which comprises of Bangladesh, India, Myanmar, Sri Lanka, Thailand, Bhutan and Nepal. With the exception of the Maldives, Afghanistan and Pakistan, the other five SAARC countries are included in BIMSTEC.
After two decades of inactivity, BIMSTEC has pruned its priorities down to five major areas: trade and industry, transport and connectivity, counter-terrorism, energy trade and climate change. Earlier this year, Sumith Nakandala, a Sri Lankan diplomat, who is the Secretary General of the Dhaka-based group, toldThe Hindu that New Delhi is now supporting the initiative in a big way.
The Indian government has invited the leaders of the BIMSTEC countries to join the 8th Summit of the BRICS in Goa, this month. BRICS is an association comprising of Brazil, Russia, India, China and South Africa. Much to India's glee, having its neighbours come to Goa just after their refusal to go to Islamabad only adds to Pakistan's humiliation.
"Watch Goa, carefully," said Parthasarthy.
Then, there is the South Asia Sub-regional Economic Cooperation program, comprising of Bangladesh, Bhutan, India, Maldives, Nepal, and Sri Lanka, which was established in 2001, but it was only last week that SASEC released its plan of action for the first time. Its Operational Plan 2016-2025 contains details of trade, transport and energy projects worth billions of dollars.
While some blame Pakistan's intransigence for crippling SAARC, others believe that it is rivalry between the two neighbours which has paralysed the the regional body. But the bottom line is that thirty years after SAARC was founded, South Asia is today the least economically integrated region in the world. Agreements such as the 2004 South Asian Free Trade Area and the 1993 Preferential Trading Arrangement have failed to boost economic cooperation.
According to Brookings India, intra-regional trade among the South Asian nations is under 5 percent of total official trade – less than it was fifty years ago. In contrast, intra-regional trade accounts for nearly 35 percent of the total trade in East Asia, 25 percent in Southeast Asia, and almost 12 percent in Middle East and Africa.
Prime Minister Narendra Modi started out his term in May 2014 by heralding a new age for SARRC, inviting all the leaders of its member-nations to his swearing in ceremony. His first official visits as prime minister were to Nepal and Bhutan. Besides these niceties, however, SAARC continues to be a frustrating experience for India.
Not only has Pakistan withheld support for a satellite project proposed by Modi for all the SAARC countries, New Delhi has to expend time and energy into blocking China's entry into the regional body as a member, a cause espoused by Islamabad.
After Pakistan withheld support for a road project for connecting the South Asian countries, last year, India went ahead and signed the Motor Vehicles Agreement with Bangladesh, Bhutan, and Nepal. Together, they form the BBIN subgroup within SAARC. This agreement will facilitate the "seamless movement of people and goods across their borders for the benefit and integration of the region and its economic development."
Despite repeated requests from India and Afghanistan, Pakistan has denied road connectivity through its territory to both countries. But with the trilateral transit agreement signed between India, Iran and Afghanistan, this summer, and the development of the Chabbar post in southern Iran, Indian goods will be able to travel to Afghanistan and beyond into Central Asia, bypassing Pakistan.
In December 2014, Modi said that he would convert India's "Look East Policy" to deepen ties Southeast Asian countries into an "Act East Policy," and analysts believe he has made considerable strides in this direction over the past two years. "Relations, which were stagnating, are again assuming renewed vitality," writes Ashok Sajjanhar, India's former ambassador to Sweden and Latvia.
Meanwhile, the drumbeat for India abandoning the "sterile" SAARC is only getting louder. Without a reasonable modicum of cooperation between its two largest countries, the regional body would continue to be drain on resources without anything to show for it. Instead, as the boycott of the summit in Islamabad demonstrates, SAARC has been reduced to just another weapon in the India and Pakistan rivalry, much to the detriment of the smaller nations.
Mohammed Badrul Alam, a political science professor at the Jamia Millia Islamia, said that as a keen observer of SAARC, he wouldn't spell "gloom and doom" for the regional body just yet, but that the Modi government had taken a "muscular approach" in pursuing multilateralism through other forums.
"There is no doubt that the strategy is to diversify its regional and sub-regional cooperation to the point possible," he said.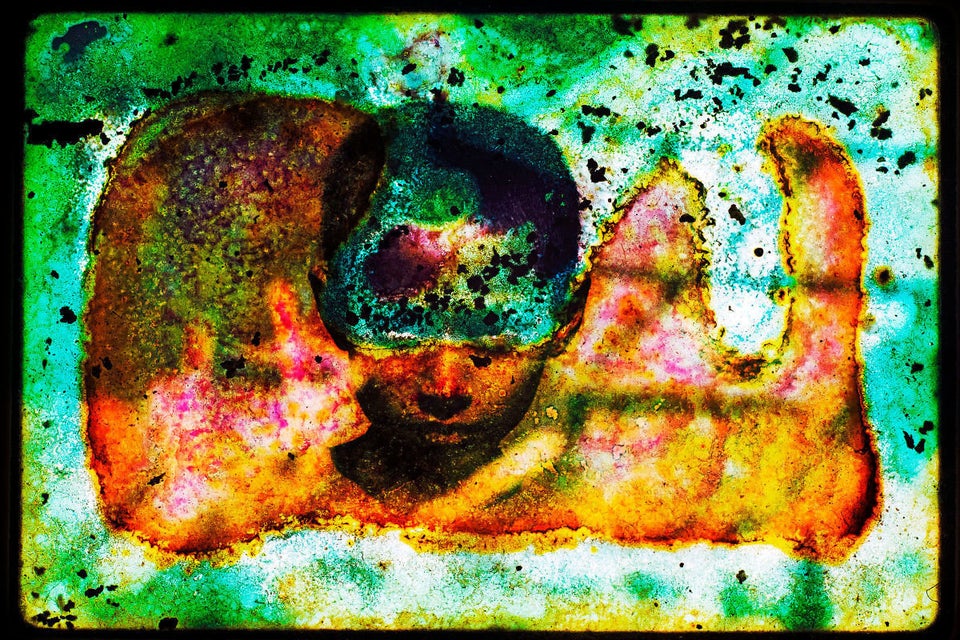 Memento Mori by Pablo Bartholomew