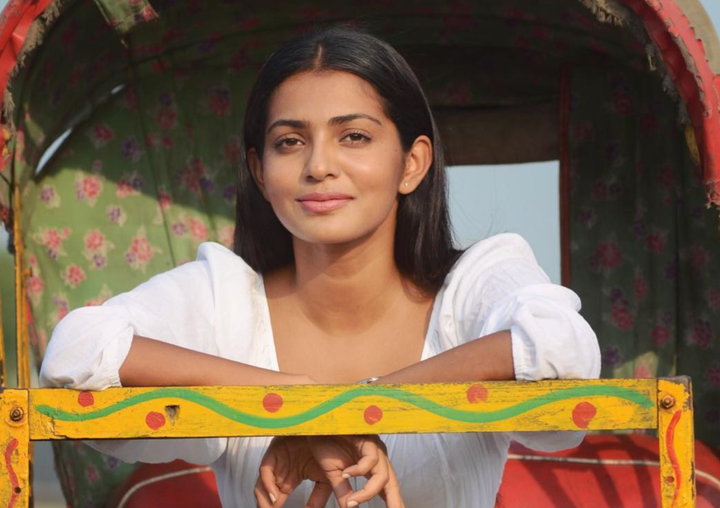 There's a fable about Parvathy Thiruvothu that is often repeated with some amusement and not a little disbelief. Once upon a time, it goes, a scriptwriter and director went to an actor with a story. She listened attentively and then told them, "Let me sleep over it. If by morning, the character is still with me, I am on." Unfortunately, the character didn't wake up with her. The end.
If this story was about a man, it probably wouldn't even be worth repeating. But in Kerala's film industry, where male superstars still rule the roost and women rarely get to pick and choose from the handful of author-backed roles written for them, this actually is a big deal.
And it is just one of the small ways in which Parvathy and a few others like her have been changing conversations in Malayalam cinema.
It helps that she is really, really good at her job.
From the beginning, Parvathy came across as someone who thinks carefully about her roles. But since 2014, post Bangalore Days, there seems to be a distinct shift in her choice of roles, where she is less willing to settle for what the industry offers women and more likely to ask for, and get, the characters she thinks she deserves.
In a recent interview, when this writer reminded her that Uyare, her new movie where she plays an acid attack survivor, is only her 22nd film in the 14 years since her debut, Parvathy was taken aback.
"Wow! That's quite a number! It would have been physically, emotionally and intellectually impossible for me to do anything more than this," she said.
That's because now she only takes on roles she is convinced by, and then dedicates herself completely to them.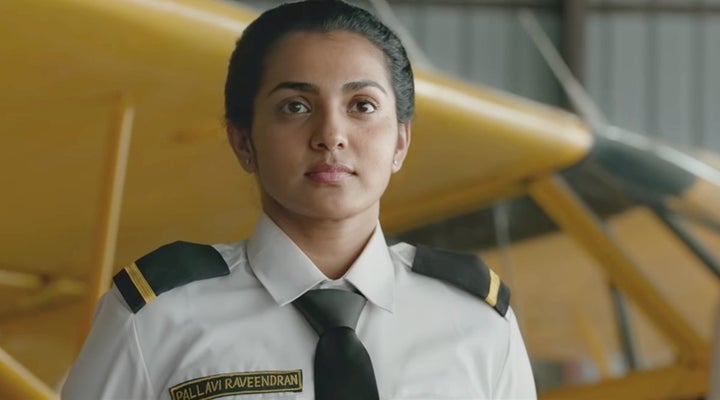 An assistant director on the sets of Aashiq Abu's ambitious Virus, based on the Nipah virus outbreak in Kerala, said that Parvathy's approach to acting stood out even in an ensemble cast.
"Sure, there are a lot of seasoned actors on the sets and they are all dedicated. But Parvathy seems to give the term "dedication" a whole new definition. She would take notes, have long conversations with the writers and ask a hundred questions to the director. Looking at her, you know she is already in that character and has shut herself from the outside world," said the person on condition of anonymity.
Writer Sanjay, part of the Sanjay-Bobby team which scripted Uyare, as well as Parvathy's second film Notebook, said that she has had this obsessively studious approach to acting right from the beginning of her career. "It's fairly simple. She wants to live that life, through that character."
Second time's the charm
Parvathy made a forgettable debut in an equally unmemorable film, Out of Syllabus (2006), which sank without a trace. Most people think her first movie was Notebook (2006), a cautionary tale about teenage romance directed by Rosshan Andrrews.
"It's the film that changed my perspective as an actor and person," said the actor, who played one of the three leads. The movie was about three teenage best friends studying at an elite Ooty school, and how an unplanned pregnancy turns their lives upside down. Parvathy played the ambitious Pooja, who betrays her friend to save herself and then ends up losing her mind from guilt. It was a bold choice for someone so young—Pooja is an unlikeable character but the way Parvathy played her, you could even understand why she would have done what she did.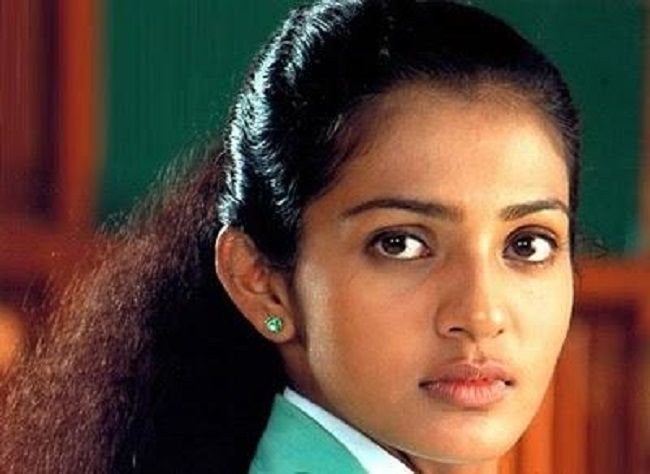 It was on the sets of this movie that the actor learnt that "creating certain tastes for the character is a different kind of exploration". This, she said, included thinking about what kind of toothpaste or soap the character would use.
The next year, she did three films. Her characters weren't that memorable, but that was less a function of her acting and more that of the roles that were on offer at the time—in Sathyan Anthikad's Vinodayathra, she played the role of Mukesh's sister; in Sibi Malayil's thriller Flash, she was Dhwani, a woman still haunted by demons from the past, and in her Kannada debut Milana, opposite Puneeth Rajkumar, she played a girl forced into a marriage by her parents.
Her first breakthrough performance was her Tamil debut Poo (2008), directed by Sasi, where she played an ordinary village girl, Maari, who is obsessively in love with her childhood sweetheart but ends up marrying someone else. It was one of Parvathy's first chances to show that she was willing to go the extra mile for a role, and she took it. Stripped of make-up, she inhabited the character of Maari, a woman who would trek barefoot for miles in the scorching sun to meet her lover.
So what is her method really like?
"My acting coaches are actors I have worked with, filmmakers, writers and the teams they put together and the very many films I have watched. It's a brilliant education as long as you are willing to learn and put in the work," she said.
She had a few not-very-memorable movies after that before the 2011 film, City of God, directed by Lijo Jose Pellissery, where she played domestic abuse survivor Marathakam. In Maryan (2013), her Panimalar shared equal billing with Dhanush's title role. Both her characters belonged to the rural terrain of Tamil Nadu and were uneducated but feisty women who were ready to do anything for love. While Marathakam was raw, Panimalar had a quiet strength and dignity about her; she was the driving force behind the hero's evolution.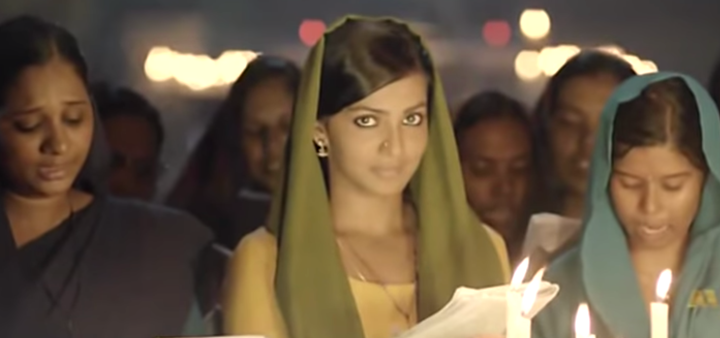 Bangalore Days, and a new chapter
2014 was the year where we first saw Parvathy in a role that seemed like it had been written with only her in mind. RJ Sarah in Bangalore Days (2014) was, by the dictionary of mainstream cinema, an 'off-beat' character. The energetic, paraplegic RJ was crafted with a lot of confidence and independence. And, says Parvathy, there was a lot more to the character that we didn't even see onscreen, that went into making her:
"What are the books she reads, and doesn't read? Music she hates. Also, her arm strength has to be better. Upper body was more defined than her lower body (because she used a wheelchair). I needed to work on my upper arm strength, even if there is no scene where she is being picked up. I need to do it to believe that I am her. These characters inform my life choices and decisions much later," she said.
She followed that up with a brief but vital part in Uthama Villain, where she played Kamal Haasan's daughter. Ennu Ninte Moideen (2015), a tragic love story inspired by real life, set in the 70s, in which she played the role of Kanchanamala, was another winner. And she was a joy to watch in Charlie, released the same year, where as Tessa, she embarks on a mission to track down the hero, with whom she falls in love through the fascinating accounts she hears of him from different people. Unapologetic and free-spirited Tessa is a character that Parvathy often speaks of as closest to her personality. She won the first of her two Kerala state awards for Charlie and Ennu Ninte Moideen.
"There are not many actors who get involved in their roles like the way Parvathy does. It's wonderful to see her doing a Marathakam who is a Tamil worker living in modest surroundings, then the stylish Tessa in Charlie, the nurse Sameera who is going through a personal crisis at the Iraqi war front in Take Off or a confident RJ Sarah in Bangalore Days, in such a convincing way. Parvathy chooses her roles intelligently and conveys the emotions of the characters so well, perhaps more effectively than most of her peers," said film critic Vijay George.
Her most memorable role is nurse Sameera in editor-turned-director Mahesh Narayanan's Take Off (which won her a bunch of awards including an IFFI Best Actor Award (female), her second state award and a special mention at the National Film Awards).
Her character, a divorcee whose financial problems force her to travel to Iraq for work, is soon held hostage with her colleagues by an ISIS-like militant group. In a film with three popular heroes, Parvathy's performance as the overworked, brusque woman who just can't afford to relax for a second was the highlight. The internalisation took some time, said Parvathy, but interestingly, she adds that turning into her characters can actually help her in real life as well.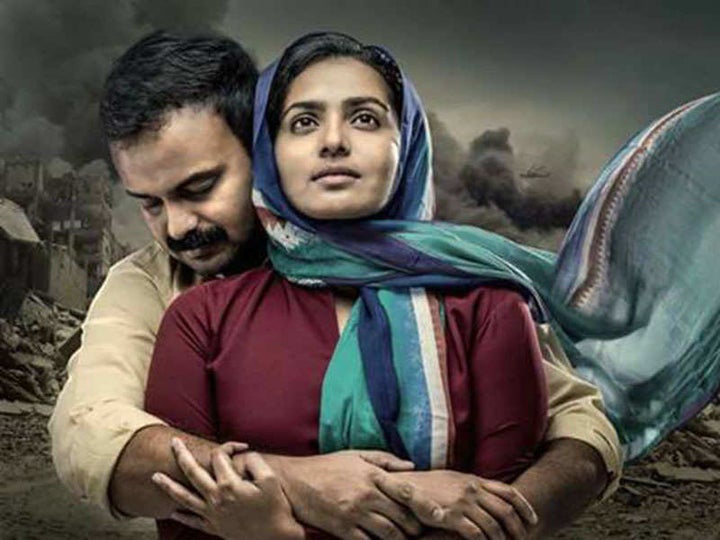 "It's about what all she does physically. She doesn't waste her time even in the shower, neither has she the time to shave or thread her eyebrows. She is sleepless as she has done double shifts all her life. She takes pills for anxiety and sleep. It's a detail only I need to find out. It was between me and Mahesh—he even showed me what kind of medicines. During the time of online abuse (the trolling campaign), I believe I was able to be quick with actions because of a Sameera. Like her, I don't have the time to rest. I draw strength from each of my characters. I learnt how to fall in love from Panimalar (Maryan)."
This loyalty towards her work has won the actor praise from her peers as well.
"She is one of the finest actors of our generation. She is so dedicated, will prepare for the scene, be there in the moment and you realise that in front of the camera, she doesn't even bother about what's happening around her," said Prithviraj Sukumaran in a TV interview about his co-star of three films.
Though her debut in Hindi, Qarib Qarib Singlle, directed by Tanuja Chandra and co-starring Irrfan Khan, didn't really set the box office on fire, Parvathy's Jaya was still a strong, fascinating role. Unfortunately, her much anticipated character in Anjali Menon's sensitive Koode (2018) suffered at the writing table.
Off-screen swag
As a member of an industry where women have always chosen diplomacy over truth, played safe with words and rarely allowed anyone to take them seriously, Parvathy has totally re-written the narrative. Before her, there was an Urvashi who spoke her mind and questioned the patriarchal superstardom, was detailed about her technique and craft and did not let anyone play her for a fool. Shobana became more vocal after she took a sabbatical. Making herself scarce to the industry, she hinted at the double standards of ageing superstars who wanted younger heroines.
Since then, the pattern didn't really vary. Even Manju Warrier, arguably the most successful female actor Malayalam cinema has seen, has always shown tact and diplomacy, seldom speaking her mind about the inequality and pay disparity in the industry.
As with other languages, most interviews with female actors in Malayalam also revolve around their experience working with their superstar co-stars, appearance and location stories ("It was like a family picnic"). How often are they questioned about their craft, their technique or the hassles at the workplace? These cerebral queries are all reserved for male actors.
One of the first signs that Parvathy was different came in 2015, when she announced on her Facebook page that the caste tag 'Menon' had been foisted upon her by lazy journalists.
During the promotional interviews for her debut Hindi film, it was refreshing to hear her categorically brush aside the oft-repeated query of "acting opposite Khans" as annoying.
From vociferously calling herself a feminist, explaining its correct dynamics, her hunger for roles, the importance of demarcating the actor from the person, to openly talking about casting couch and pay discrepancy, she has always stood apart from a bulk of her contemporaries.
She isn't alone anymore though. The 2016 case, where an actress was assaulted in a moving vehicle, has drawn a clear line within the movie industry. Parvathy, Rima Kallingal and Revathy are just a few among the women fighting the good fight, often drawing the ire of senior male actors who don't know what hit them.
"I have nothing to say about actors who are on a power trip," she grinned, when asked about superstardom.
In an interview with this writer, she spoke about battling depression, confessed to having a paunch at one point and touched on the importance of staying true to her character, even if it meant gaining weight. Considering how female actors are almost always judged on their looks rather than talent, there is an invigorating lack of vanity in her conversation.
During that infamous Kasaba episode, where she pulled up Malayalam superstar Mammootty for glorifying misogyny, what really made all the difference was her refusal to be browbeaten despite being viciously trolled and abused by the star's fans on social media (he didn't tell his fans to stop, which is another story altogether).
As directors and co-actors openly ridiculed her, Parvathy was in no mood to give up. Her detractors were powered by a serious lack of logic, such as bringing up her consensual kissing scene in Maryan to claim her arguments were invalid (Sowmya Rajendran has demolished some of the stupid claims here).
Instead of backtracking and apologising, Parvathy went on social media to tell her misogynist harassers to take a walk.
"I want to highlight Parvathy sharing Aysha Mahmood's 'OMKV' (roughly translated as 'get lost you pervert') embroidery as a thumping reply to director Jude Anthany Joseph's regressive analogy on actors when he compared them to circus monkeys. Then she added the hashtag #feminichispeaking. She embraced the term 'Feminichi', originally coined to mock 'feminist', a taboo word for the many 'proud-to-be-humanists' around us. With this single act, she artfully turned the widely ridiculous discourse on women's rights on its head," said Resmi Binoy, who writes on cinema and culture for The Hindu.
Like some of Kallingal's remarks, many people have been unable to digest Parvathy's 'bold' statements, which are actually just sensible observations. The only thing 'bold' about them is that she says them out loud even if it may cost her roles.
"The very fact that these actors and an organisation like WCC, formed at an extremely crucial juncture demanding women's safety at work places, are being trolled and threatened and derided shows how essential a voice like Parvathy's is to take us forward as a modern, literate, progressive society," added Binoy.
The questions will continue
As a child, said Parvathy, she always asked questions and often never got any satisfactory answers, but still persisted.
"Somewhere, you must draw the line and say that it stops with you. I am blessed with a family which accepts its own ignorance too. Then we collectively find an answer," she said.
It took her almost 31 years and some effort, said Parvathy, to get to this space. The reluctance by many educated people to understand the difference between glorification and depiction of misogyny, she thinks, could be because they don't want to spend "so much emotional labour to change themselves".
Well, if they won't do it themselves, people like Parvathy will just have to do it for them.
That's why she declares with conviction in almost every interview that she "won't endorse a film which glorifies an item dance, misogyny or patriarchy". And she openly and vocally supports the LGBT+ community.
Parvathy's story is that of an actor who is successful on her own terms, who isn't afraid of taking risks, who would rather sit at home than do insignificant roles, who isn't frightened of stardom or stars, who would rather let her work do the talking and yes, someone who is madly in love with cinema. Her conversation, almost a philosophical rant at times, points to a woman who is as complicated, layered and intriguing as the various characters she absorbs on screen.
"You will see me work a lot because I need to change the narrative, we need to change the narrative. I need to show that speaking your truth doesn't mean unemployment."
Popular in the Community