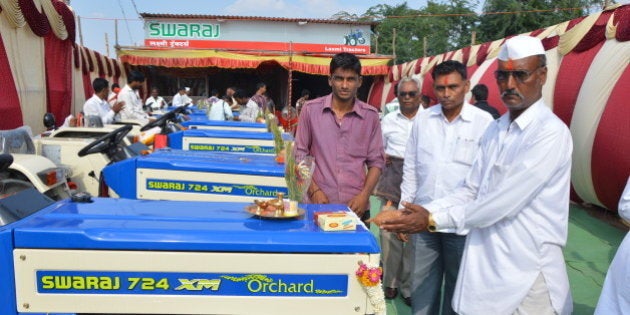 Three decades after Ingrid Newkirk first conceived People for The Ethical Treatment of Animals (PETA), she's finally moved on one of the earliest inspirations that led to her establish the organisation, which is the largest of its kind and has a membership of at least 3 million.
As an eight-year-old, the PETA founder and president witnessed a man assaulting his bullock mercilessly with a rod in India. Cut to roughly 50 years later, she's set up 'Animal Rahat' (which means "relief" in Hindi) to prevent cattle being abused as beasts of burden.
Rahat, over the last four years, has worked to ensure that over 7,000 bullocks primarily employed in Maharashtra's sugar factories were replaced by mini-tractors. This PETA-supported initiative helps reduce the suffering of bullocks in these factories, where they are overworked and often injured, claim animal rights activists.
Newkirk told HuffPost India that the tractors were much more useful than the bullocks, despite the initial cost of these tractors. "We're very aware that we have to help these people who have these bulls," she said in an interview over the phone from Washington DC. "It's a very uneconomically sensible way to conduct your business."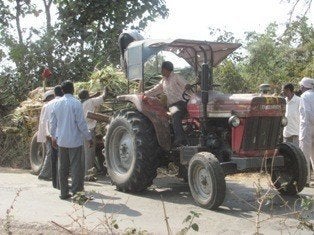 Newkirk said that they were helping bullock cart owners by getting them small loans, or subsidised tractors, to persuade them to make the switch. Elsewhere, they provide free veterinary care, vaccinations, and medical treatment for sick bulls, she said.
The initiative began in 2011 after PETA India filed a court case against a local sugar mill in Pune where they found that the bullocks were made to carry loads far in excess of their ability.
Over the last four years, 3,678 mini tractors have been introduced in 22 sugar factories in three districts in Maharashtra, according to data collected by the organisation. Approximately 800 bullocks were freed from hardship of sugar factory work at Vasan Dada sugar factory alone in July, said a PETA spokesperson.
Many of the retired bullocks are moved to less strenuous work such as tilling the field, while some of the others are adopted by PETA itself, where they are groomed and kept, Newkirk said. Even though retiring these bullocks doesn't necessarily mean they are saved from slaughter, fewer bulls die and suffer along the way.
But she acknowledged that this project was really just a start. "In the size of India and number of bullocks, it is a drop in the ocean," she said. "We're always hoping that someone would come along and say, I'll give you the funds to start in my area. It's only a question of expansion based on funding."