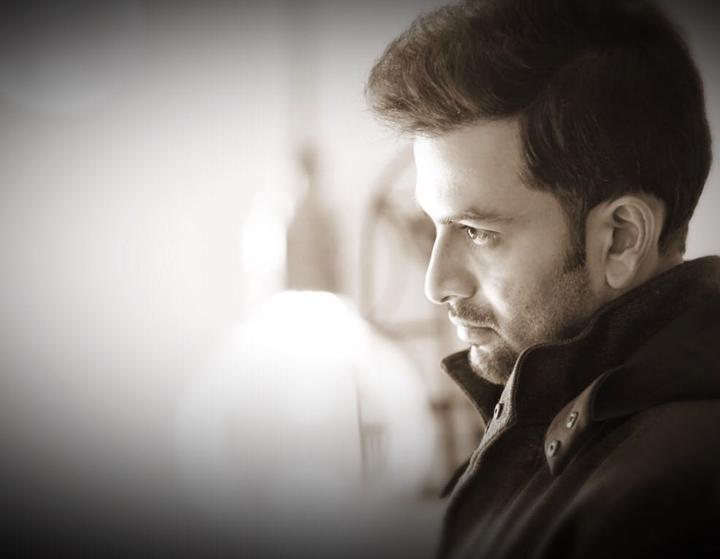 Prithviraj Sukumaran was 19 and partway through his bachelor's degree at the University of Tasmania when he got a call from director Ranjith, asking him to appear for a screen test. Son of actors Sukumaran and Mallika, he was eventually chosen as the male lead in Ranjith's fantastical love story Nandanam, where he played Manu, an ambitious, sophisticated young man whose US immigration plans hit a hurdle when he falls in love with the orphaned maid at his grandmother's house during a vacation.
Though Nandanam eventually only released a few months after his films Stop Violence and Nakshathrakkannulla Rajakumaran Avanundoru Rajakumari, at the end of 2002, it was his technically debut and the first movie in which his acting skills were on display. His performance wasn't flawless—he was raw and learning the ropes, but there was an honesty to his acting that was endearing.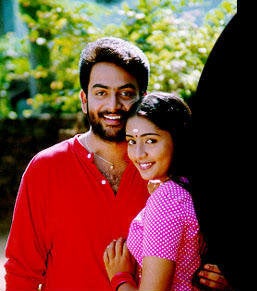 "I had no immediate plans to stick around. But then I started getting more offers and I thought, just one more or two more and I will return to Australia. Then I realised that I was lying to myself and this was what I wanted to do all my life and I loved the unpredictability of it. I was as good as my last Friday. That epiphany happened during the middle of director Bhadran's Vellithira," the actor had recalled during an interview with journalist TN Gopakumar on Asianet's Kannadi.
"I thought, just one more or two more and I will return to Australia. Then I realised that I was lying to myself and this was what I wanted to do all my life and I loved the unpredictability of it.""
In the early 2000s, the Malayalam film industry was groaning under the weight of big-budget superstar films, with a few light-hearted, forgettable movies starring the likes of Dileep and Kunchacko Boban thrown in. Many new faces, both men and women, tried their luck in films around this time, only to fade away soon (fun fact: one of these unlucky aspirants was the talented Fahadh Faasil, who also made his disastrous debut in 2002, took a break and then came back to become a star). While some of this was down to the quality of the films they starred in, it was also a time when Malayalam cinema had not opened up yet to embracing change and fresh perspectives by way of narratives, actors and ideas.
Prithviraj's entry at this point, when the industry had not yet transitioned from its dependence on ageing superstars and uninspiring directors, meant that his early career graph is a mixture of sensible, thoughtful films and a few repetitive star ventures that don't bear watching even once.
But there was something different about Prithviraj even then—maybe it was his quiet, thoughtful answers to routine questions, his initial perplexity and then acceptance of the many memes and jokes aimed at his "English accent", his calm demeanour even when his career wasn't going well, and willingness to speak out even when it meant being shunned by powerful actors.
This week, 17 years since Nandanam, Prithviraj is making his directorial debut with Lucifer, starring Mohanlal, Manju Warrier, Tovino Thomas and Vivek Oberoi, a movie that Malayalam moviegoers are eagerly anticipating not just for its talented cast, but also because of the high expectations from its director.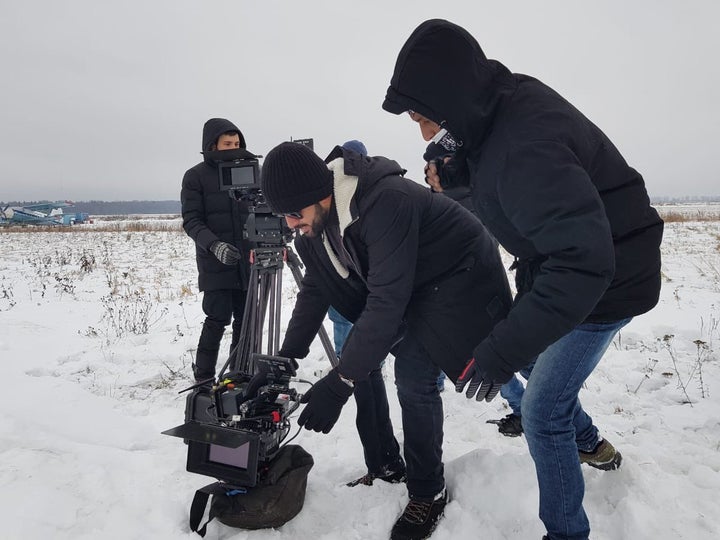 The rise, and then the rut
Post Nandanam, Prithviraj was hailed as a "rising superstar" and "the new hope of Malayalam cinema" on magazine covers, but he seemed to fall into a pattern after some time. Even when he chose movies helmed by veteran directors, they often didn't appeal to viewers or critics. Be it the lorry driver in Lohithadas's Chakram (a role initially written with Mohanlal in mind), the angry policemen in Sathyam, Kaakki and Krithyam or the over-the-top spoilt 'Achayan' character in Avan Chandiyude Makan, he was stuck in the "angry young man" mould in the mid-2000s. It was also clear that he required a skilled director and a well-written character to guide him—given a free rein, the actor in him was struggling to fine-tune his craft. Everything seemed to be off the mark at those times—be it the body language or voice modulation.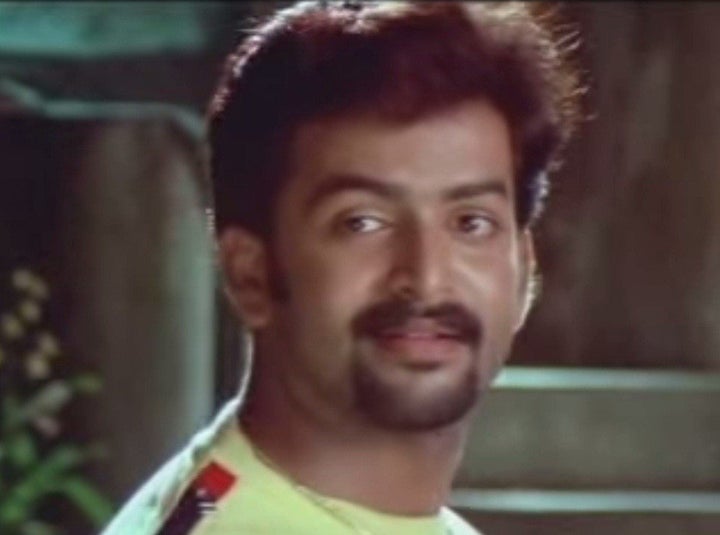 But that is not to say that he didn't have his moments. There was Swapnakoodu (2003), a multi-starrer and Prithviraj's first attempt at comedy, where he pulled off the character of a rich, spoilt playboy. The role required a flamboyance and playfulness that the actor managed to deliver on. He was effective in Lal Jose's campus hit Classmates (2006) as the young, hot-headed student political leader Sukumaran; Vaasthavam (2006) where he played Balachandran Adiga, a manipulative bureaucrat (which got him his first Kerala State Award for best actor); Thalappavu (2008) a semi-biographical film on Naxalite Varghese, where he played the Naxalite; and Thirakkatha (2008), a meta film loosely based on veteran actor Srividya's life in which he played a film director.
In between, he experimented with other languages—in Tamil, apart from a few remakes of Malayalam movies, his big break was landing the role of the cop with shades of grey in Mani Ratnam's Raavanan (2010), but that journey sort of petered off after that. His sojourn into Hindi with three films—the unconventional Aiyyaa (2012), Aurangzeb (2013) and Naam Shabana (2017)—also made some headlines, but once again, didn't really translate into a wave.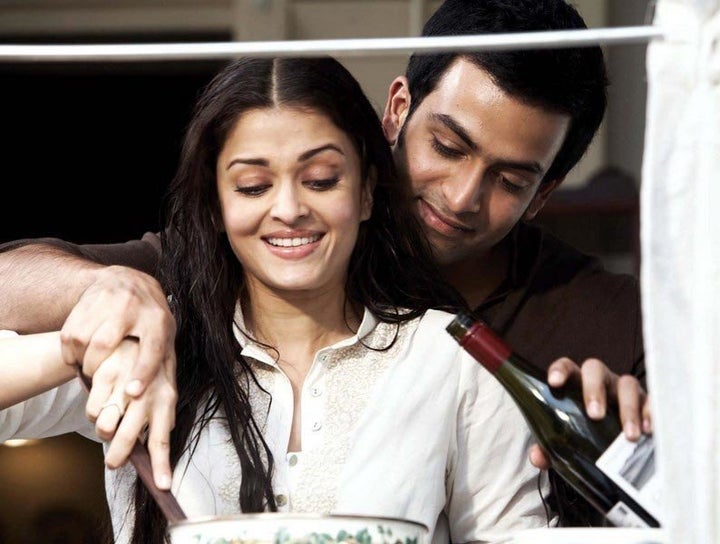 Speaking up off screen
Prithviraj can be described as a journalist's delight—his articulate responses ensured that you would come away with at least one great headline for your story.
"Today it's difficult for a superstar to gaze at a young heroine and say 'I love you' to her," (in an interview to Journalist Sreekantan Nair in Asianet) was how he hinted that Mammootty and Mohanlal should play their age instead of starring opposite increasingly younger women.
When actors were barred from being part of director Vinayan's films, around 2004, Prithviraj defied AMMA by acting in the director's Sathyam. He was thrown out by the influential organisation but taken back again after he tendered an apology.
When the tide turned
Prithviraj swung away again from making forgettable movies after 2009's Puthiya Mugham, directed by Diphan. The middling commercial potboiler, where he played a quiet, studious boy forced to fight a set of bullies, was propelled by its slow-motion scenes and rousing music, became a big hit, making the actor bankable again.
"Prithviraj was the first young actor who seriously gave the impression to Malayali viewers as a prospective hero capable of carrying the superstar mantle forward from Mammootty and Mohanlal. From Day 1, he was anointed as a "hero" or, let's say, a superstar for the future. And more than anyone else, Prithviraj knew it himself," said Vijay George, a film critic.
In 2010, the actor, along with cinematographer Santosh Sivan, producer Shaji Nadesan and actor Arya, began a production and distribution company called August Cinema. Their first venture, an extravagantly shot fantasy period drama called Urumi, about a young boy who sets out to assassinate Vasco da Gama, the first European explorer who reached Kerala in search of its spices, was a commercial and critical success.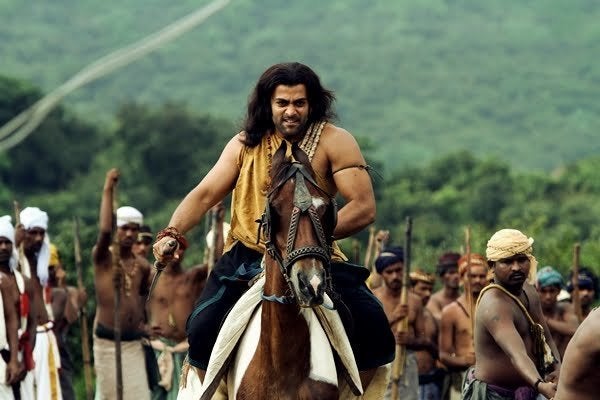 For Prithviraj, this was his first attempt at building a brand. For the audience, August Cinema was synonymous with Prithviraj and the films it produced and distributed were seen as ones that had his stamp of approval. And the association has led to some great films—Indian Rupee (2011), the Ranjith-directed satire on the real estate mafia which also won a National Award for the best Malayalam feature film, Anjali Menon's debut Manjadikuru (2012) and Biju Menon-starrer Anuraga Karikkin Vellam (2016)—along with a few duds.
Evolving with each film
The actor was also evolving along the way, slowly shedding his stiffness, arrogance and impetuousness and slipping into roles that required him to be vulnerable and flawed. In Lal Jose's Ayalum Njanum Thammil (2012), his Dr Ravi Tharakan was brusque but humane and the actor brought him to life with ease.
"He takes cinema very seriously and is someone who completely invests himself in the character given to him. Raju never interferes in the scripts. He asks questions, though. I would love to collaborate with him again," said Sanjay, the co-writer of Ayalum Njanum Thammil.
"It is phenomenal the way he memorises the screenplay, down to the last written word of it.""
Many of the writers and directors who have worked with him vouch for his "incredible photographic memory." Sanjay agrees: "He doesn't need prompting on the sets. Even during dubbing."
Murali Gopy, actor and writer of Lucifer, said that Prithviraj is a skilled director.
"It is phenomenal the way he memorises the screenplay, down to the last written word of it. As a writer, I could not have asked for anything better than that."
In 2013, Prithviraj played Kerala's first filmmaker, JC Daniel, in Celluloid, directed by Kamal. That role, along with the one in Ayalum Njanum Thammil, won him his second State award for best actor.
Then came a role that most Indian heroes would have balked at at that point—a gay cop in the Rosshan Andrrews-directed thriller Mumbai Police (an innovative mystery with problematic subtext).
"Actually, it was that gay part that hooked him in the entire story. Anthony Moses is someone who projects an aggressive macho image to shield his sexuality from the world. And he also had to play a sober version of the character post the memory loss. Of course, a lot of it was on paper, but Prithviraj brought in his own nuances to the character," said Sanjay, who co-wrote the film.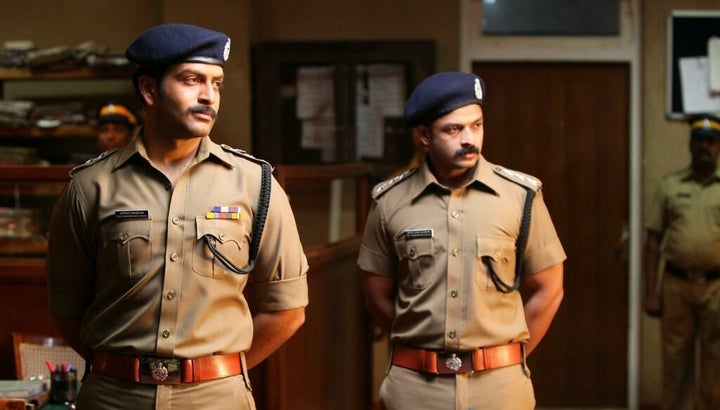 Between 2012 and now, the actor has treaded carefully, picking roles with caution and experimenting with genres. In Picket 43, he played an army soldier who guards a picket alone in Kashmir, in Shyamaprasad's Ivide, he was an Atlanta-born police detective with an identity crisis, in Memories a drunken cop with a bitter past investigating a series of murders, the unlucky lover Moideen in the tragic Ennu Ninte Moideen and a sailor awaiting his lover in Anarkali.
"He has gone through his own share of highs and lows but never has he settled for a notch below. He seems to believe in doing more numbers when compared to most of his peers and that is a tactic which has worked in his favour, ensuring hits at regular intervals," said George.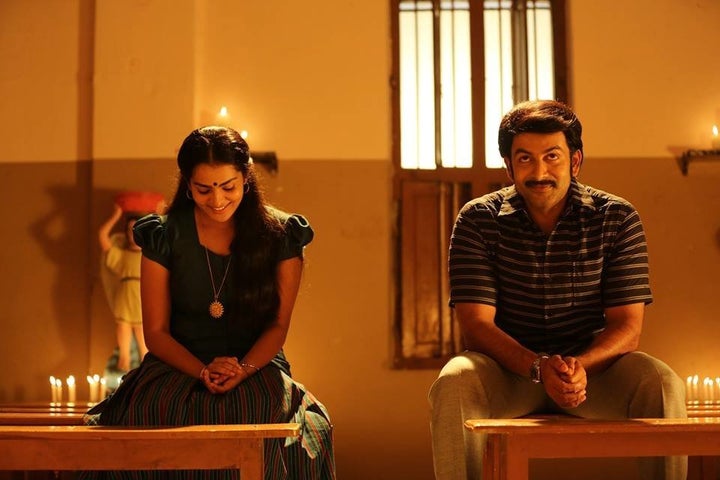 In an industry where fortunes and loyalties turn every Friday, he is one actor who has always owned up to his failures. When the much-feted gangster comedy Double Barrel, which his company produced and distributed, flopped, the actor said in an interview: "We all knew what we were getting into. However, it did not do well the way we expected it to. I have no qualms in admitting that it was a failed experiment. But I don't do films just so they become box-office hits."
He has been a troll favourite for a while, especially over his Facebook posts written in English, which his fans maintain require the help of a dictionary to understand. But when most industry bigwigs refused to stand up for their colleague who was abducted and molested in a moving car in 2017, Prithviraj wrote a poignant Facebook post declaring his support for her and apologising for acting in films that "celebrated misogyny".
"NEVER AGAIN..never again will I let disrespect for women be celebrated in my movies!" he wrote.
Turning independent producer and director
Though his recent spate of movies (Ezra, Adam Joan, Tiyaan, Ranam, Nine) have come under the scanner for their obsession with recreating a Hollywood-like feel, they also seemed like genuine attempts to experiment, at least on paper.
But last year's Koode (directed by Anjali Menon) is testament to how much Prithviraj has grown as an actor. In the film, adapted from the Marathi movie Happy Journey, Prithviraj played the complex and emotionally disturbed Joshua who hides years of abuse and loneliness behind a silent and unhappy exterior. He doesn't have much dialogues, but the actor internalised the character, making us feel for him.
"Prithviraj is prolific and always seems to be open to experimentation. His passion for cinema is apparent in how much energy he's invested in the field, getting into production and direction, apart from jumping across industries. As an actor, too many directors have used him for style and bombast, but I like him in more vulnerable roles. For someone who seems so ready to step out of his comfort zone, it's a pity that he doesn't get enough of these roles," said Sowmya Rajendran, film critic for The News Minute.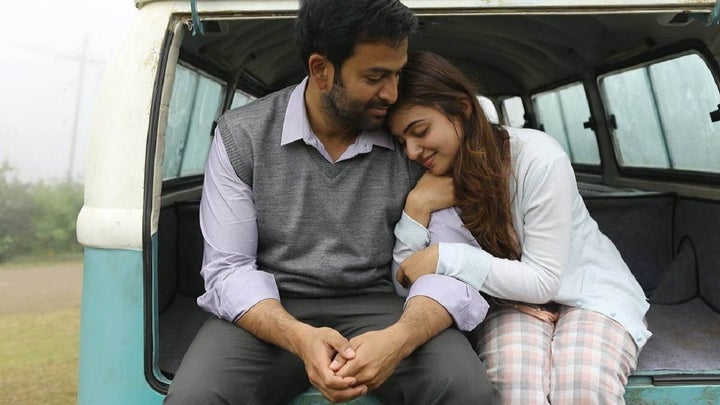 This year, he turned independent producer (he left August Cinema last year) with the sci-fi-horror flick Nine, directed by Jenuse Mohammed. And then there is the big leap as a director with Lucifer, one of the most anticipated films of this year.
It was only a matter of time before Prithviraj stepped behind the camera, said his brother, actor Indrajith Sukumaran.
"I have seen his passion for cinema, his hunger to learn about the different departments of cinema. More than acting, his passion was always filmmaking," he said.
Prithviraj told this writer in a recent interview that he picked up directorial skills by being an actor and observing the process of filmmaking from close quarters.
"I think as an actor, when you direct, you strike a chord with your actors because you can understand what is happening in their personal space. When a very emotionally challenging scene is shot, you know what the ideal set-up for an actor would be. There are times you have been in front of the camera and thought, 'I wish this were not happening right now'," he said.
And his actors seem to agree.
"It's like working with a seasoned director," said Mohanlal in a recent promotional interview.
Will the ambition translate on screen? Whatever the verdict is on Lucifer, one thing is certain: Prithviraj will keep reinventing himself, which is great news for Malayalam cinema.