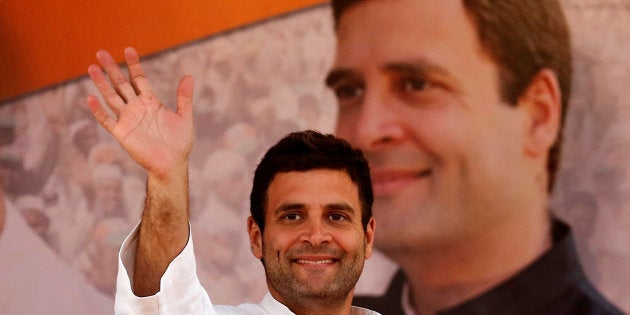 Even his most ardent admirer would concede that Rahul Gandhi is no orator. He comes across as the master of the faux pas, the mangler of metaphors, a Muggle flailing against the political wizardry of a Modi-Shah combo. Some have even joked that he is the BJP's greatest asset. BJP spokesperson GVL Narasimha Rao once said Rahul Gandhi is a sure shot route for achieving his party's Congress-mukt (Congress-free) Bharat claim.
But these days the BJP might be the one helping Rahul, never a stellar performer on the campaign trail. The big guns of the ruling party are spending a lot of time training their ammunition on a man whom they have routinely dismissed as a political non-entity. In the process they are inadvertently granting Rahul what he has sorely needed — some political gravitas. They are making him someone to reckon with.
His recent speeches in the US at first spawned mocking memes because it was reported he was going to talk about Artificial Intelligence. The BJP could have just ignored him because in the end what did it matter how he performed in a lecture hall at a university in the US. Instead they sent in their heavyweights to attack him as a "failed dynast". Amit Shah, Smriti Irani and Ravi Shankar Prasad all took turns to go after Rahul. Prasad complained that Rahul had broken a tradition of not talking about domestic politics overseas. Shah said nobody listens to Rahul in India anyways oddly proving that he was listening. Irani complained Rahul was belittling the Prime Minister abroad. In the process they managed to make more people pay attention to what had been in essence an interaction with university students, not even as much drama as Modi's Facebook townhall or Madison Square Garden speech.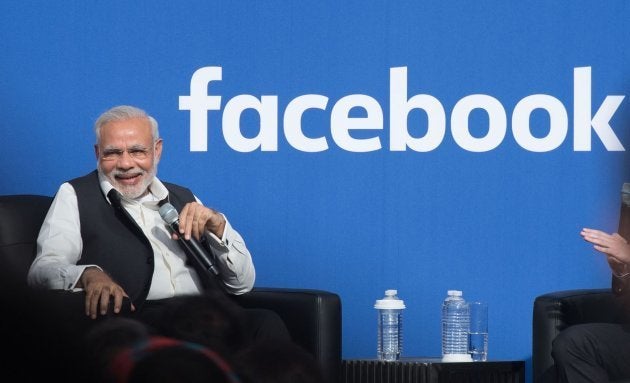 Rahul's latest barb calling GST the Gabbar Singh Tax clearly got under the BJP's skin. As Vijay's Mersal has shown, the ruling party is quite thin-skinned about GST anyway. Arun Jaitley has retorted that the GST crack proves that the Congress is scared of a legitimate tax system, that the party of 2G and coal scams only wants a cash economy. Actually what it really proves is that two can play the acronym game.
Narendra Modi is the master of the acronym. There's nothing he cannot acronym-ize. Some have been his attempt to make government programmes and goals pithy — JAM (Jandhan Aadhar Mobile), SMART (Strict and Sensitive, Modern and Mobile, Alert and Accountable, Reliable and Responsive, Technosavvy and Trained police force) and PRAGATI (Pro-Active Governance and Timely Implementation). But his acronyms have had their greatest sting when he targets them at his opponents. And the Congress has been often the butt of the acronym.
During the Uttar Pradesh election Modi warned against SCAM — Samajwadi, Congress, Akhilesh and Mayawati. In 2014 he defined the Congress party as ABCD — Adarsh, Bofors, Coal and Daamaad (son-in-law). He even had a little shorthand for the Gandhi parivaar — RSVP or Rahul, Sonia, Vadra and Priyanka.
Despite an occasional humdinger like the "suit-boot ki sarkar" after Modi was photographed in his monogrammed suit, Rahul is better known for the plodding metaphor talking about Dalit empowerment in terms of the escape velocities of earth and Jupiter. "In Hindustan we have the concept of caste. Dalits need Jupiter's escape velocity on earth." That Rahul (or his team) have come up with an acronym that draws blood shows that Rahul is learning a few tricks from his foes.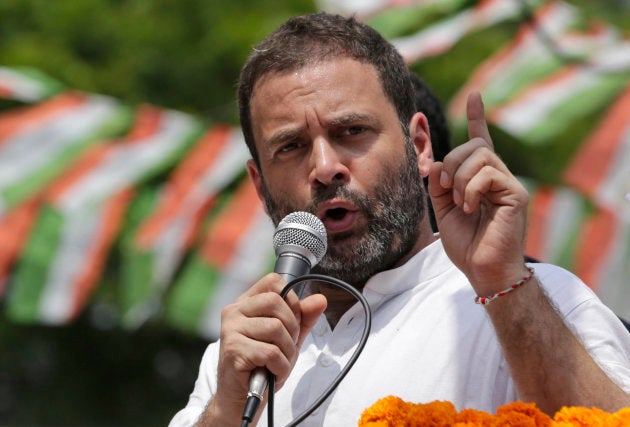 Rahul has a steep learning curve. He got on social media way too late, long after Narendra Modi had turned it into a powerful weapon for his party. Rahul can only play catch-up. That the BJP now complains about Congress bots online and fake accounts is quite funny. Rajyavardhan Rathore, tweeted: "In sports, this would come under 'Doping'... hey wait?? Does 'dope' remind you of someone?"
Now the BJP is calling Congress a 'Dramebaaz party Number 1'. Ravi Shankar Prasad said Rahul is "yet to understand the serious dynamics of economics and development" and was resorting to gimmickry in a desperate bid to stay relevant. He said Rahul needed to do his homework. But in reality, it's Rahul who has been far too serious and far too earnest for too long, the dutiful student reluctantly completing his homework assignments. But his earnest Harry Potter image was not working well against his opponent's sly and sarcastic jibes calling him "young leader" just learning to give speeches.
He told a meeting in Vadodara, "I am thankful to the BJP because the defeat in 2014 Lok Sabha elections was greatest thing that happened to me. BJP had beaten me and abused me so much. It opened up my eyes." Perhaps he has also learned a little humour goes a long way in the battle of social media. A little drama goes even further.
"In Hindustan we have the concept of caste. Dalits need Jupiter's escape velocity on earth."Rahul Gandhi
It's not that Rahul has not tried drama before. His famous intervention at the Press Club in Delhi tearing up an ordinance shielding tainted MPs was high drama indeed. Unfortunately for the Congress it was a bit of self-goal for the party since its own man Manmohan Singh was at the helm at that time. But Narendra Modi is the master of drama and can milk a pregnant pause in a speech like no other. He can even make drama about an appearance at a Teachers Day event turning it into must-watch TV.
He has turned tearful talking about demonetization which was unrolled with all the "surgical strike" drama of a Bollywood action thriller. "They may ruin me but I'm prepared," he said in best martyr-style. Left leader Brinda Karat called it naatakbaazi(drama). When Modi teared up at his Facebook townhall, All India Mahila Congress president Shobha Oza called him a big "drama king". Some would say that the BJP calling Rahul Gandhi a dramabaaz is actually a compliment. The "young leader" is at least learning about the theatrics of politics.
None of this might make much difference to the Congress' prospects, whether in Gujarat or beyond. Any reinvention of Rahul Gandhi is a tough call after all these years. But it's amusing to see the BJP reacting with such indignation to Rahul Gandhi's newfound penchant for a little drama and acronyms.
He has learned from the best. This is a leaf taken right out of Narendra Modi's playbook.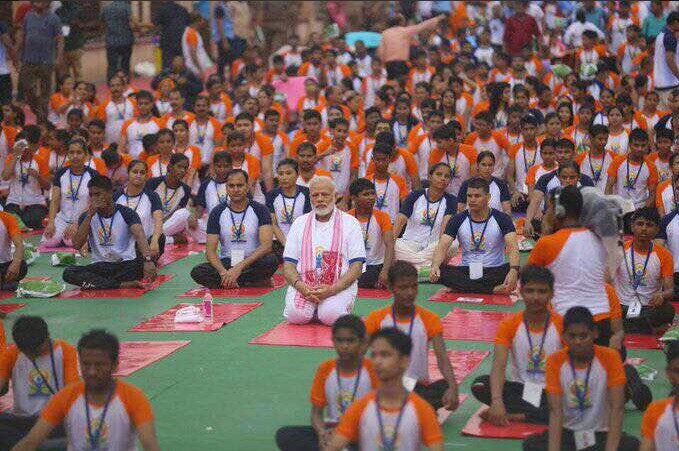 Bend It Like Our Netas