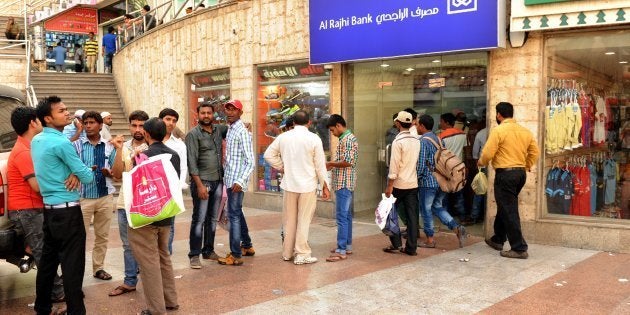 A new 'dependent fee', levied by Saudi Arabia from 1 July, has set alarm bells ringing for 41 lakh Indians currently resident in the kingdom.
According to a report in The Times of India, some families from Hyderabad, who have lived in Saudi Arabia for over 10 years, have planned to return home since the new 'family tax' was imposed. The rule stipulates that non-Saudis residents will have to pay 100 riyals (which is a little over ₹1,700) for each family member living with them per month. This means a man resident with his wife and two children would have to shell out more than ₹5,100 each month. Currently at 50 riyals, the dependent fee is half of this revised amount.
The tax is going to go progressively higher by 100 riyals every year, until it reaches 400 riyals in 2020. Such a policy is believed to have been framed as a response to weakening oil prices, leading to a shrinking of the country's revenues. For some, this change would mean spending nearly half of their salaries on securing the dependent visas for their families. Migrant rights activist Bheem Reddy Mandha told TOI that several people have sent their families back home in the last few months, anticipating financial hardships. "The men have become forced bachelors," he said.
Businesses in Saudi Arabia currently pay 200 riyals per month for each non-Saudi employee as a levy to the kingdom. This rule applies to all organisations where foreigners exceed the number of local workers. From next year, this fee will also be hiked gradually until 2020. And it will no longer be waived for businesses with foreign workers not exceeding the number of Saudi staff, but will be imposed at a discounted rate.
Saudi Arabia is a popular professional destination for Indians from a cross-section of fields, primarily due to the tax-free income allowed in the country. However, recent upheavals in the region, especially since the diplomatic isolation of Qatar, living and working there have become harder. Flights from India to the Arab countries now take longer and cost much more, since they are forced to follow new routes since the Qatari airspace is closed off to them.
Apart from the new tax, the cost of living in Saudi Arabia is expected to go significantly higher, according to Business Today. Prices of beverages and tobacco will double and job security will also be diminished as companies lay off overseas employees to deal with the hit taken by crude oil prices.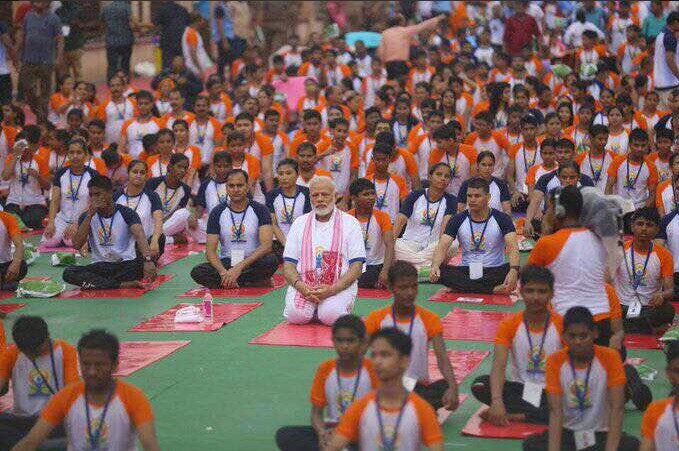 Bend It Like Our Netas
Popular in the Community