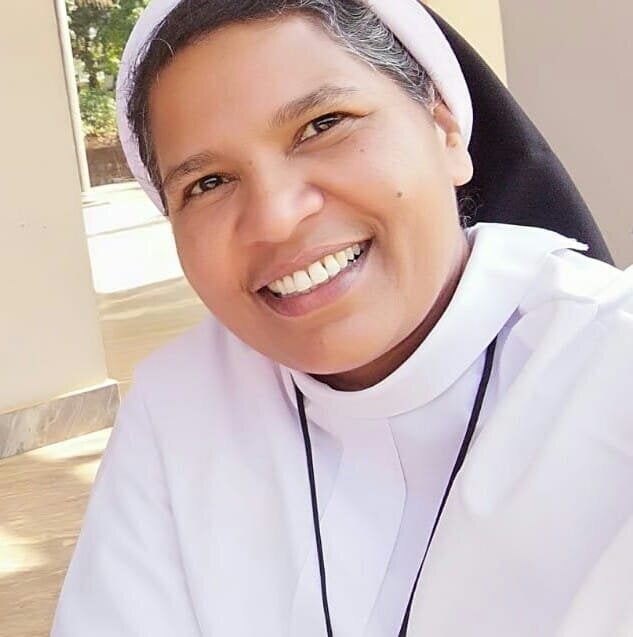 Sister Lucy Kalapura may be fighting battles on every front, but she hasn't lost her sense of humour. In fact, it seems to be one of her chief weapons as she fights abuse in Kerala's Catholic Church.
Kalapura told Malayala Manorama on Tuesday that she sang her favourit song and danced to it in front of a CCTV camera that's been newly installed outside her room at the convent in Wayanad's Mananthavady.
The nun was expelled from the Franciscan Clarist Congregation earlier this month for a lifestyle that "violated" rules. Her "grave violations" included getting a driving licence, buying a car, taking a loan for it, publishing a book and spending money without the permission of her superiors. She had also received notices from her superiors for participating in protests against the rape accused bishop, Franco Mulakkal.
Kalapura has continued to live in the convent since her expulsion while appealing to the Vatican against the congregation's decision.
Kalapura talked to Malayala Manorama about living with CCTV cameras around her.
"On Sunday, I noticed surveillance cameras in three locations — in front of my room, in the dining hall and in the balcony — inside the convent. I knew they were installed to monitor my movements. While eating breakfast on Monday, I asked Mother Superior when did they install the cameras. She didn't respond. A nun who sat next to her told me that they were fitted a few days ago. I went to the Mother Superior again and asked, 'Don't you think that you have to inform the inmates before installing the hidden surveillance cameras?' She replied that she forgot to inform me."
"But I am not scared. After I noticed them, I sang my favourite song and gently danced to its tune, fully aware that the camera will capture my movements," she told the Malayalam daily.
The Kerala nun, who lent her support to the protest against a Bishop accused of rape, is far from giving up her fight.
Last week, she filed a case of illegal confinement against the congregation after she alleged convent authorities had locked her up to stop her from attending mass at a church in the neighbourhood. They rejected the allegations by the nun.
She also filed a defamation case against a priest and five nuns for posting CCTV visuals of journalists visiting her at the convent on the social media platforms in a bid to "humiliate" her. The priest reportedly works at the Mananthavady diocese of the Catholic Church, the same diocese she worked for.
The diocese distanced itself from the views expressed by the priest in the video.
You can read her full interview with Manorama here.