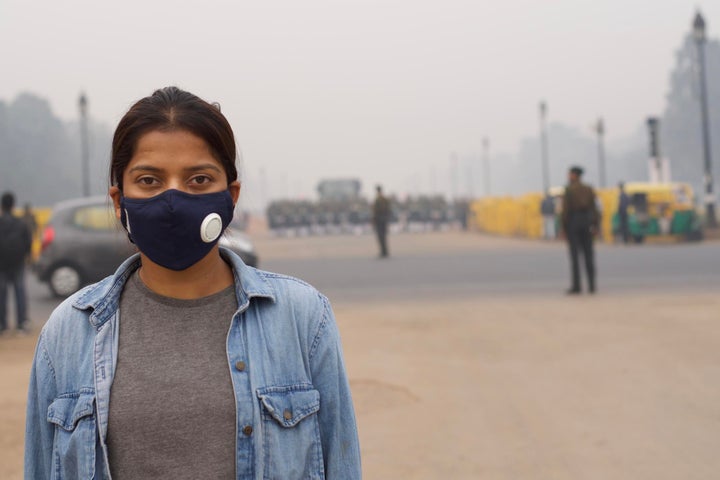 NEW DELHI— Air pollution is killing Indians, while the Union Health Minister talks about eating carrots to deal with the smog. Meanwhile, a number of start-ups are trying to find solutions.
Some want to make electric vehicles more accessible, and push more people to use solar power, while others say we need to take a step back first and properly understand the problem of air pollution before we can do anything about it.
"This space will take a lot of patience, and unfortunately there is a burgeoning of people who want to get a silver bullet solution, like outdoor air purification, which I don't think is the solution," said Abhilasha Purwar, founder and CEO of Blue Sky Analytics, a data startup based in Delhi that is analysing air pollution data from on-ground monitors and also satellite data, to provide fast and easy to understand information to researchers and policymakers.
According to Purwar, a lack of data means that we don't know what the specific problems are, and whether or not proposed solutions are working.
"Right now, you have a couple of government apps, a few private ones, some with 10-20 stations, some with more," said Purwar. "The first thing we did was really large scale aggregation—10,000 datapoint in 100 places won't help anyone."
"Our company is focussed on satellite data sets, which give very high quality data—if you have on-ground data for calibration. So with the ground measurements from aggregation, we can get very high quality data."
What this means is that using satellite imagery, Blue Sky can get access to a huge amount of data — even from places where there are no monitors on the ground. Combine this with the data from places which do have monitors, and this information can now be used to analyse the satellite images, and attach pollution figures in places where the information would not be available.
Ambee—founded about two years ago when one of the founders built an Internet-connected sensor for air pollution after his infant kept falling sick—is building a network of on-ground data. The company started off thinking that people would want air quality monitors, but sold only a few hundred.
"At the same time we started doing a lot of experiments with data. We put sensors on autos in Bangalore and gathered 4 million data points in 40 days in Bangalore alone," said Akshay Joshi, founder and CEO of Ambee. "The lack of data, we realized, is a major problem. If you can't measure something you can't fix it. Public policy is driven by data, solutions are created based on data."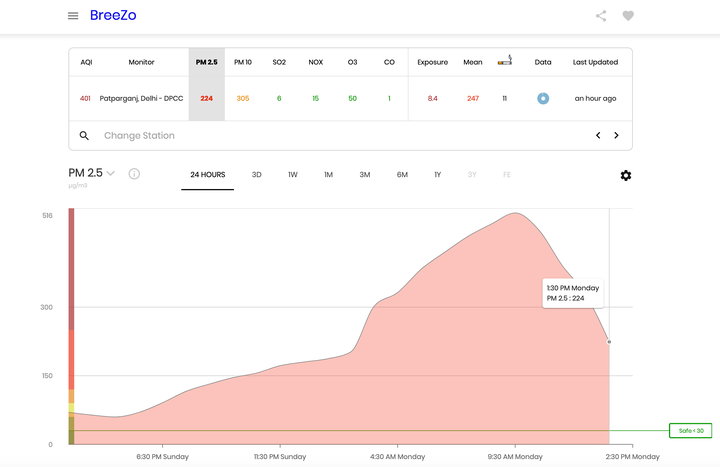 Ambee — which has received funding from the likes of Aishwarya Rai, as well as former Google India boss Rajan Anandan — wants to get a large amount of accurate data on the ground, because even with satellite images, the amount of data available isn't uniform across India, or detailed enough to be useful not just at the broad city level, but down to the street level.
With this street level data, Ambee is able to make predictions about weather conditions which — as Joshi showed when we spoke, are very accurate. These predictions, he explained, could be used by companies, or even policy planners, to cut down pollution with proper planning.
Do people care about the air they breathe?
Pranesh Chaudhary, Founder and CEO of solar-power startup Zunroof, is primarily in the business of solar installations. The company is now building a smart-devices arm, starting with pollution monitors. Zunroof is distributing these monitors for free to apartments, to kick things off.
"We knew that customers are not going to pay for only pollution monitoring, so we put it out for free in any apartment complex that was interested. So, 15 apartments in Gurgaon got on board. We have sensors still left for people that are interested. Even when we are offering it for free, apartments took a lot of convincing," said Chaudhary.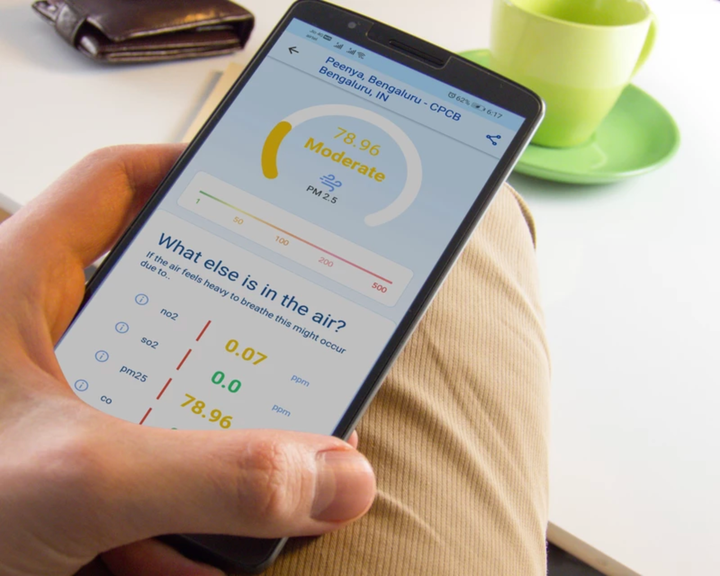 "We are reaching out to offices now, as a monetization option, and think that this could be a better option for us to sell. For houses it is still free," Chaudhary said. "There are apartments worth crores, and they say, our kids play in the dust, so how does having an air pollution sensor help us. We asked people — who have graduated from IIT and been around the world — do you have an air purifier and people have said no."
"It's like water purifiers — it took ten years or so for people to get used to buying and using water purifiers," he added. "Today, no one will have unfiltered water, but today, even well educated people are not willing to buy an air purifier.
But the need for data extends beyond residential users. Even the government, and policy researchers need to have more data, and better explained data.
Kshitij Purwar, co-founder at Blue Sky Analytics, said, "there is a lot of data gap, even if we know the pollution levels are high, we don't know where it's coming from."
"We also don't know how bad is bad," added Abhilasha Purwar. "Like today is 200 and none of us has switched on our air purifiers or wearing our masks, because it was 800 on Sunday. The problem that happens — and why we do a lot of visual representation — is that we never get air quality under 30 anytime in the year, so the user starts to normalize poor air."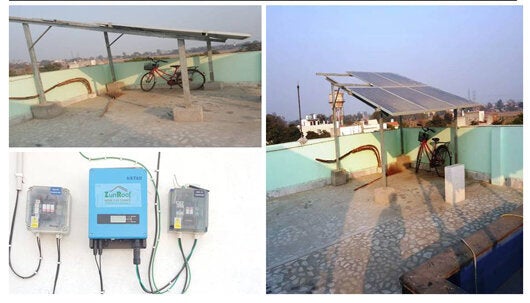 "Last Sunday we had incidence of photochemical smog but the reports were only about the AQI numbers — we haven't gotten to the nuances of it, and we've normalized it. Being able to put a number to the fact of Diwali crackers, versus pollution from vehicles, help you identify the low hanging fruit is what would help to solve the problem," she added.
There are two types of smog that are recognised — sulphurous smog, which is usually linked to coal burning, or bursting crackers, that release large amounts of sulphur oxides. Photochemical smog, also known as Los Angeles smog, happens because of nitrogen oxides and hydrocarbon vapours, usually caused by automobiles.
Both Ambee and Blue Sky Analytics are looking at a similar model where corporations or institutions could pay for high resolution data, while other information is given for free to individuals. "On a base level we'll give the data away for free," said Ambee's Joshi.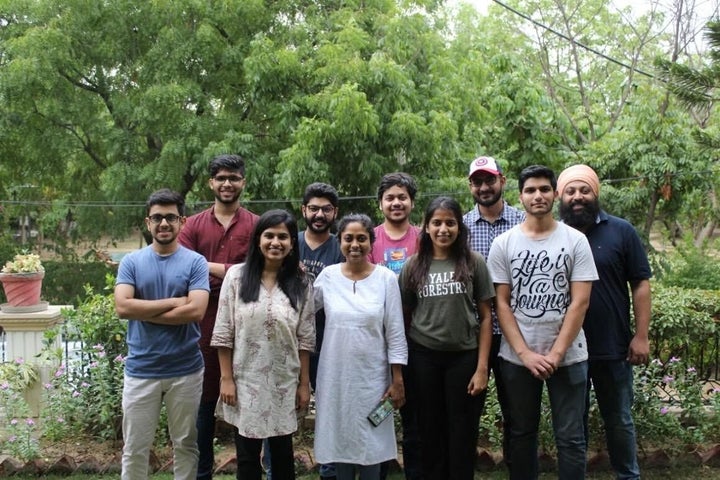 "But there are also a lot of corporations and governments who are showing interest in this data. There is—for example—a ban on garbage burning. How do you track this? If you have reasonably accurate data in real time then you can build better zoning regulations."
"The NHS spends 20 million GBP on lung diseases. If you were to give this data to the NHS they could apportion resources in a better way—enact different traffic laws, school times. We're working with a corporation to track urban emissions and adjust traffic patterns," he added.
EVs, solar power, and recycling crop stubble
"Switching to Solar will make a change," said Chaudhary from Zunroof, "especially as most rich households have diesel generators in their farmhouses. A lot of our initial clients were farmhouse owners who switched to solar and are not dependent on diesel."
Others in the space are also pitching electric vehicles as a way of reducing pollution. Blu Smart is a ride hailing service like Uber or Ola, presently only in Gurgaon but expanding to Mumbai and then Bengaluru. The company has a fleet of 145 cars so far, Mahindra e-Veritos and some Tata Tiago Electrics, which are also plying on Uber, but the goal is to increase the number of vehicles and shift a greater portion of vehicles to its own app.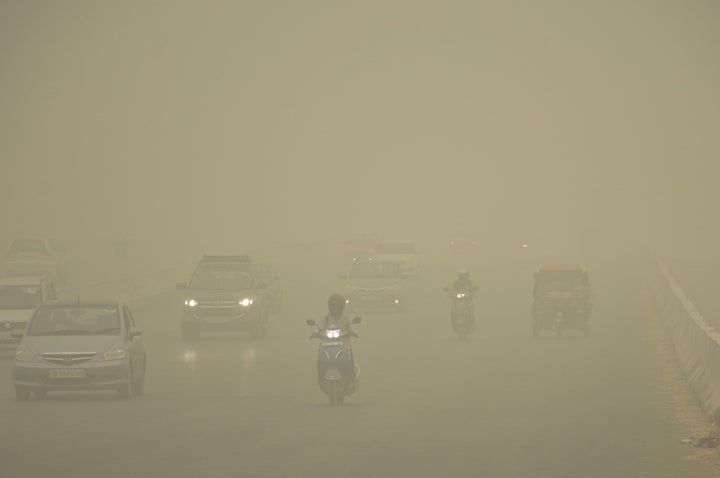 "We have a goal of 10,000 cars," We're raised $3 million in Angel with series A already in the pipeline — we're looking at a total fundraise of around $23 million, and once that is done we can go to Singapore and Hong Kong as well as being in India," said Punit Goyal, Founder and CEO of Blu Smart.
"The challenge is to convert non-electric to electric, but that doesn't solve the problem of congestion, which is why ride-sharing is a solution," he added. Other companies like Ola are also investing in electric vehicles, but Goyal said that since Ola doesn't have a history of building infrastructure, it's taken time to react to the challenges that come up, such as building and maintaining charging infrastructure.
"We have our own charging stations (25 now) with 100 planned for December end, and more by January, in our hubs," he said. "The hub model also means that you don't have to worry about charging related issues—you don't have to go back to the main charging location but rather, go to the nearest hub, leave that car on the charger, and pick up another charged up car to drive."
EarthRide is another young company that is trying to make it easier for people to switch to electric vehicles — the focus for the company is delivery drivers for companies like Dunzo, Swiggy, Zomato and so on—who aren't willing to invest in an electric vehicle due to the high cost of entry, despite lower operational costs.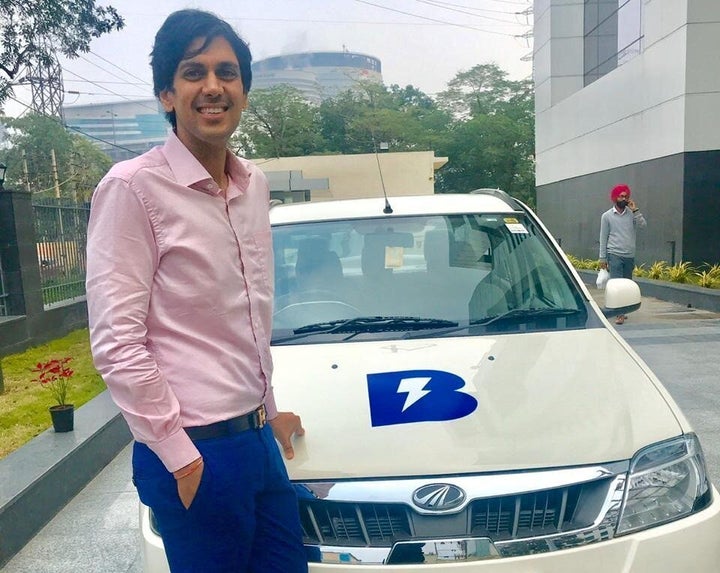 What the company does instead is purchase the vehicles itself, and then offer them on lease, with additional discounts for delivery drivers. Dhairya Gupta, founder and CEO of EarthRide, said this leaves enough margin to make a sustainable business, while also making it easier for people to try out EVs.
"There is not much awareness about EVs in India, people don't know about range, about reliability, so they need to be able to try out the vehicles," said Gupta.
"It reduces pollution, and saves about 20% of the delivery person's monthly income, while also creating a small profit for us," he said. "The main challenge is that EVs are still pretty new in India and many of them still come with lead-acid batteries in India. These doesn't have many charge cycles, get very hot, and so people then stay away from EVs. But modern ones will give you 100 plus kms on a single charge and are much more reliable, so the adoption is going to increase now—before this there wasn't much to choose from."
There are also projects, like Happy Seeder, which aim to move farmers away from stubble burning. Combine harvesters leave rice straw in the field, which gets in the way of wheat planting. Happy Seeder, developed a couple of years ago, has an answer—it's a machine that allows wheat seeding without getting jammed with rice straw. According to research, the use of this machine would also save farmers, on average, Rs. 1,000 per hectare—but the initial capital cost will prove to be an obstacle.
No simple answers
"I joke that if we were selling canned air we would get more funding," said Blue Sky Analytics' Purwar.
"There are private investors, philanthropic investors, tech investors... they haven't talked to each other and a startup like us gets shuttled between them," she added. "If you want to enable solutions and entrepreneurs, it'll have to be hybrid financing where all these come together. That's why almost 50% of our funding is from outside India, because the model isn't clear here."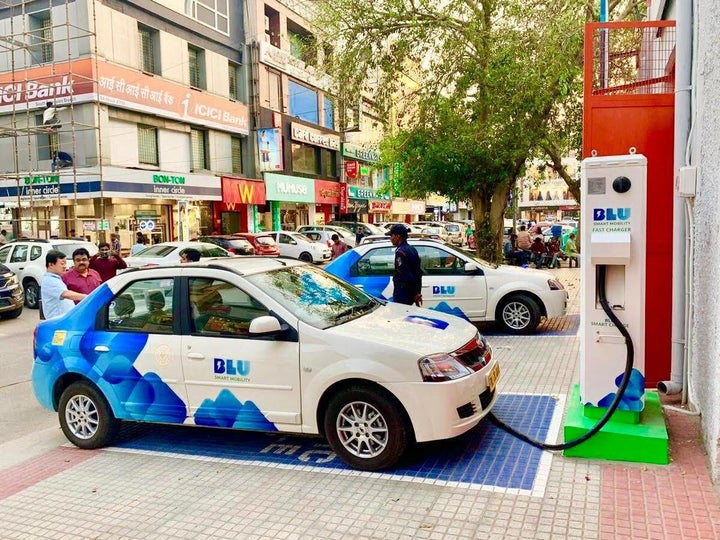 Startups like hers, and others, are looking for a way to build a bigger platform around the issue of air pollution, so that it can get the support it requires.
"We are very happy to work with any government," said Ambee's Joshi. "There is no single person that can change anything, and we are very happy to do what we can because literally thousands of people die in Delhi every year, it is a public health emergency, and we are very happy to lend a helping hand."
"We are also talking to a number of people in this space and also a number of researchers — we believe that open source can be very valuable and are giving data for free to researchers and doctors, because this is a massive war and we shouldn't be sitting back and saying that this is mine, and we won't share it," he added.
Both agreed that collaborative, open-sourced ideas and broad data-sharing are going to be essential in helping solve the pollution crisis, given how complicated an issue it is, and how there are no simple solutions. Actually doing this however will take political will, rather than gimmicks and one-upmanship.
"Clean air is under 30, and that's not going to happen right now," said Purwar. "Over the weekend, the readings went to 800 or more and people got worried. It's 200 now and we think it's okay again, and that's a problem we should address."
"As a developing country at our income level, if in the next 2-3 years, if we can achieve air quality of 200 as the maximum… that will not be good air quality around the year, but it will still be a great achievement," she added. "That is what we should be trying to do right now."