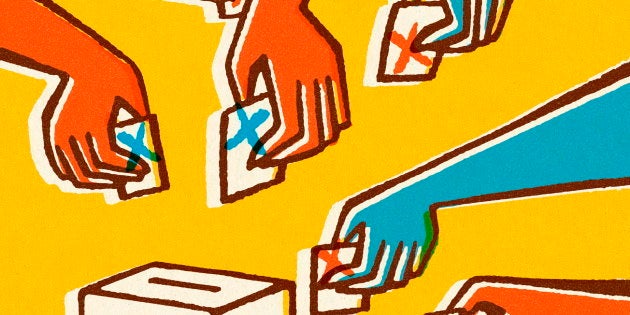 Participating in the democratic process is a fundamental right of every Indian citizen, and ensures that you have a say in how India is governed. The first step (for those who are 18 years old or above) is to register as a voter if you haven't already. If it seems like a complicated process, we have got you covered.
All Indian citizens who are 18 years of age on the qualifying date are eligible to vote. The qualifying date is 1 January of the year of revision of electoral roll. There are three categories of electors in India:
- Overseas (NRI) electors
How to register as a voter:
Citizens can file an application, in prescribed Form-6, before the Electoral Registration Officer/Assistant Electoral Registration Officer of their constituency.
There are several ways to file the application.
- The application, accompanied by copies of the relevant documents, can be filed in person before the concerned Electoral Registration Officer/Assistant Electoral Registration Officer.
- It can be sent by post to the Booth Level Officer of the polling area or handed over to her/him.
- You can also file the application online.
- Go to the National Voters' Service Portal — www.nvsp.in
- Click on 'Apply Online For Registration Of New Voter'
- A new window with Form-6 will open
- Fill up the form and click on 'submit'
Documents required with Form-6:
- One recent passport-sized coloured photograph
- Photocopies of documentary proof of age and residence
After receiving Form-6, the Electoral Registration Officer will display a copy of the form on his notice board inviting objections, if any, within a period of one week.
The Electoral Registration Officer may also ask the concerned Booth Level Officer to visit the applicant's residence and verify the information provided in the form.
The Electoral Registration Officer will order inclusion of name in the electoral roll if Form-6 is complete in all aspects and no person has raised any objection.