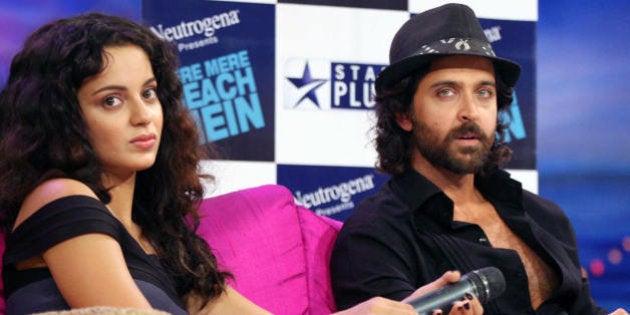 The cold war between actors Hrithik Roshan and Kangana Ranaut has reached a new low.
As per a front-page report by Mumbai Mirror on Wednesday, both stars have filed legal notices against each other. Roshan's beef is with Ranaut calling him her "silly ex", a charge he denied (note: the 'ex' bit, not the 'silly' bit); on February 26, he sent her a legal notice demanding a public apology. Ranaut, in a 22-page notice, has accused him of trying to cover up their past relationship in a clumsy manner.
One of the accusations that Roshan has flung towards Ranaut in his legal notice is that she suffers from Asperger's Syndrome, which "makes her imagine things". This accusation, which was also played up by Mumbai Mirror on its cover, has raised the ire of a reader who says she's mother to a 9-year-old boy suffering from Asperger's. She posted a comment on the web version of this article, which read:
Dear Editor

I am writing to you referring to today's Mumbai Mirror's cover page article, Mr. Hrithik Roshan claiming Ms.Kangana Rangavat having Asperger's Syndrome.

Well the purpose is not to dwell into celebrity lives, however I have a hitch here, Mr. Roshan talking about Asperger's Syndrome and specifically the mention of 'imagining things'.

It saddens to know celebrities holding certain credibility in the mass making statements without any reference points. Kindly note, individuals with Asperger's Syndrome DO NOT imagine things. It is best to orient oneself by simply reading thoroughly through DSM IV guidelines before making any judgmental statements.

Individuals with Asperger's Syndrome are cognitively remarkable, they are impaired socially. There is no study or research advocating any delusional or hallucinatory kind of behavior being displayed by them.

As an individual with moral responsibility towards the society should not be craving to use fancy words without investigating the true meaning. Loose talks by neurotypicals question their own mental well being. Unfortunately, in this uncalled bargain, the layman is affected by wrong disposition of true facts. Not withholding the impact thereafter, which will have direct effect on individuals with Asperger's Syndrome.

I urge Mumbai Mirror firstly to print referenced material and clear all dust around Asperger's Syndrome. Secondly, Mr. Hrithik Roshan should make a public apology for hurting sentiments of neurologically impaired individuals.

I would appreciate response on this note.

Regards

Proud mother of a 9 year old son with Asperger's.
As social media reacted to the fracas between the two superstars with a mixture of amusement and outrage, Twitter user @beastoftraal shared Lobo's comment, saying that it "had to be said".
For more accurate information about Asperger's Syndrome, head here.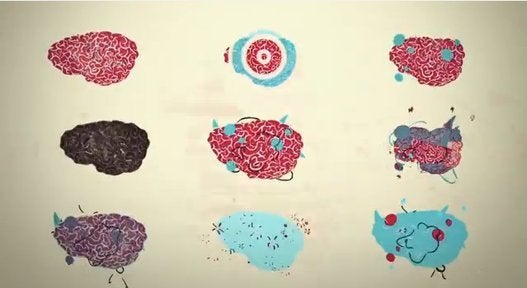 How It Feels To Live With Asperger's Syndrome